Published 04-27-10
Submitted by CECP
On the morning of Friday 7 May 2010, CECP will hold its first-ever international Board of Boards CEO Conference in London together with the International Business Leaders Forum (IBLF). This event, which has been held in New York for five consecutive years, is consistently named as one of the world's top CEO Gatherings by Weber Shandwick. The London CEO Conference is being hosted by Bloomberg LP and sponsored by the Newman's Own Foundation.
Panelists Peter Brabeck-Letmathe, Chairman of Nestlé, and Andrew Witty, CEO of GlaxoSmithKline, will lead this discussion on the theme of "Solving Social Problems through Business Strategy." BBC Radio 4 presenter Edward Stourton will moderate. All attendees will participate in this closed-door session through real-time polling, small group discussion, and live Q&A.
The Committee Encouraging Corporate Philanthropy (CECP) - an international forum of business CEOs and chairpersons with a mission of raising the level and quality of corporate philanthropy - together with McKinsey & Company, has been exploring the game-changing trends that will shape the landscape of corporate community involvement in the next ten years. Attendees will focus on what corporate leaders can do now to stay ahead of increasingly complex social issues and rising social expectations.
Past CEO panelists of the Board of Boards CEO Conference in New York include: Ken Powell, General Mills; Carlos Ghosn, Nissan; Jeffrey Immelt, General Electric Company; Sidney Taurel, Eli Lilly & Company; Ivan Seidenberg, Verizon Communications; Anne Mulcahy, Xerox Corporation; Shelly Lazarus, Ogilvy & Mather.
The new research conducted by CECP and McKinsey & Company will be shared with attending CEOs on 7 May in an introductory presentation, and the full study will be released in a forthcoming report titled "Shaping the Future: Solving Social Problems through Business Strategy. Pathways to Sustainable Value Creation in 2020." Interested journalists should contact CECP for an advanced copy of the report. This research shows that, looking towards the future, business leaders foresee rising expectations for the private sector's engagement in society and anticipate five global trends that will increasingly stand in the way of their business' operations. The report explores examples of how companies are finding opportunities to take a proactive approach to addressing social issues important to their business by aligning their social and business strategies for the benefit of both their companies and society.
The London event is part of a three-part series of conferences staged by CECP in 2010. For the Executive Summary from the New York CEO Conference on 22 February 2010, visit: http://www.CorporatePhilanthropy.org. The third 2010 Board of Boards CEO Conference will be held on 11 November in Abu Dhabi, United Arab Emirates.
To schedule interviews with CECP's Executive Director Charles Moore or with participating CEOs, contact CECP's Communications & Events Specialist Courtney King at +1-212-825-2126 or cking@corporatephilanthropy.org.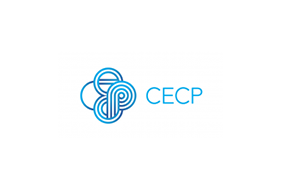 CECP
CECP
The Committee Encouraging Corporate Philanthropy (CECP) is the only international forum of business leaders focused on increasing the level and quality of corporate philanthropy. Membership includes more than 180 global CEOs and chairpersons of companies that collectively account for more than 40% of reported corporate giving in the United States. Membership is by invitation and is renewed annually.
CECP provides member companies with peer-to-peer executive convenings, premier networking events for corporate giving industry professionals, cutting-edge research publications, a proprietary, on-demand benchmarking system of corporate philanthropy data, and exclusive media opportunities.
Founded in 1999 by actor and philanthropist Paul Newman, together with John Whitehead, Peter Malkin, and other business leaders, CECP continues to inspire and challenge leaders in the private sector to find innovative ways to fulfill unmet social needs and to lead the way towards better alignment of business and social strategies.
Join CECP on Facebook, Twitter, Flickr and YouTube.
More from CECP