Published 04-22-10
Submitted by Prologis
/PRNewswire-FirstCall/ - ProLogis (NYSE: PLD), a leading global provider of distribution facilities, announced today that it has released its fourth annual Corporate Responsibility Report, which includes new and updated information about the company's dedication to environmental stewardship, social responsibility, ethics and corporate governance during 2009. The complete web-based report is available at http://ir.prologis.com/reports/2009CRReport.
"Despite these challenging times, corporate responsibility is an initiative to which ProLogis remains fully committed," said Walt Rakowich, ProLogis chief executive officer. "We are pleased to be able to share our progress from 2009 and look forward to further updating our stakeholders in the future as our programs continue to mature and evolve."
Topics detailed in the report include sustainable development, carbon management, renewable energy, energy efficiency, community engagement, ethics and corporate governance. The report also outlines several significant accomplishments realized by the company in 2009, including:



The establishment of a Customer Advisory Board to engage and align with our customers on a more strategic level;


A noteworthy donation of time by its employees to serve countless charities and local organizations on a global scale -- amounting to approximately 4,500 volunteer hours given by employees in 2009; and,


An exceptional green building certification in Japan for a new development, ProLogis Parc Zama I. The building was certified CASBEE Class S, the highest possible ranking under the CASBEE rating system. This facility is only the second building in Japan to have ever achieved this outstanding designation.


ProLogis' Corporate Responsibility Report is presented in accordance with guidelines issued by the Global Reporting Initiative (GRI), an international, multi-stakeholder network through which a recognized sustainability reporting framework has been developed. It has been externally assured by Two Tomorrows, a world-leading sustainability consultancy, and meets GRI B+ reporting level requirements.
About ProLogis
ProLogis is a leading global provider of distribution facilities, with more than 475 million square feet of industrial space (44 million square meters) in markets across North America, Europe and Asia. The company leases its industrial facilities to more than 4,400 customers, including manufacturers, retailers, transportation companies, third-party logistics providers and other enterprises with large-scale distribution needs. For additional information about the company, go to http://www.prologis.com.
Follow ProLogis on Twitter: http://twitter.com/ProLogis.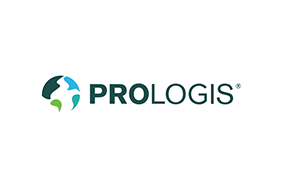 Prologis
Prologis
Prologis, Inc. is the global leader in logistics real estate with a focus on high-barrier, high-growth markets. As of March 31, 2022, the company owned or had investments in, on a wholly owned basis or through co-investment ventures, properties and development projects expected to total approximately 1.0 billion square feet (93 million square meters) in 19 countries. Prologis leases modern logistics facilities to a diverse base of approximately 5,800 customers principally across two major categories: business-to-business and retail/online fulfillment.
More from Prologis