Published 04-21-10
Submitted by Pearson Foundation
Penguin Group and the Pearson Foundation today announced the launch of We Give Books, a new digital initiative that enables anyone with access to the internet to put books in the hands of children who don't have them, simply by reading online. The free website gives parents, caregivers, and educators immediate access to a growing digital collection of Penguin Group's classic children's literature. For every book read online, the Pearson Foundation will donate a book to a child in partnership with one of the exemplary international, national, and local literacy organizations presented at www.wegivebooks.org.
We Give Books aims to donate more than one million books in the initiative's first year. Visitors to the site will determine the volume shared with each organization, because each time parents and young people read a new book, they have the opportunity to select the organization on whose behalf they wish their reading to support.
In this way, We Give Books creates shared experiences among parents and their young children that have the potential to impact a life of giving -- a correlation supported by a research poll of parents and teenagers commissioned by Penguin Group and the Pearson Foundation, whose results were also announced today. The poll was developed with the input of leading experts in pro-social research and philanthropy.
Among its many findings related to parents and giving, the "We Give Books Poll on Raising Future Philanthropists," highlights the clear interest among parents (90%) to raise children who become giving adults. It also shows that 68% of parents believe a strong connection exists between reading to children and their later becoming charitable adults. Yet, the poll also reveals that many parents may not know how reading and specific daily parenting practices can achieve this goal.
In its survey of teenagers, the We Give Books Poll found that self-identified teen "givers" (45%) are much more likely than other teens (35%) to say that they were read to as a child on a "daily" basis. Teen "givers" are also much more likely than other teens to say that reading "helped them believe that they could make a difference and understand how their actions affected others." While the majority of parents (84%) clearly understand the value of reading for school performance, the "We Give Books Poll" shows that the majority parents do not realize that reading to children can also teach how "they can make a difference" and "understand the importance of helping others."
In addition to reading, teens identified through the poll as "givers" were more likely to highlight their parents' key factors that influenced their ongoing commitment to helping others:



Discussing their own charitable and volunteer efforts in detail;


Explaining how the child can help people by their actions;


Speaking about the volunteering and charity they do;


Talking to the child about how their actions make other people feel;


Discussing goals, encouraging opinions, telling them they were proud of them; and


Explaining the importance of giving to others.


The "We Give Books Poll on Raising Future Philanthropists" suggests that both the content and the frequency in communication are critical in influencing children to become future givers. (For full findings, see www.pearsonfoundation.org/wegivebookspoll.)
As part of the launch of We Give Books, the Pearson Foundation and Penguin Group announced an initial set of seven exemplary literacy organizations whose work benefits children throughout the United States and around the world -- organizations on whose behalf parents and their children can help share books at the We Give Books website. These organizations' literacy campaigns focus on locations recently touched by disaster and in the greatest need of aid. They include:

"At Penguin, we have always believed in the power of reading," said John Makinson, Chairman and Chief Executive of the Penguin Group. "We Give Books is a very simple concept that encourages people to enjoy some of our best-loved books and, at the same time, to share books with others and help to tackle illiteracy, one of the biggest challenges we face around the world today."
"We Give Books gives parents an opportunity to read with their children, and its innovation is that it surrounds reading with those important conversations that can start a young person on a life of giving," said Pearson Foundation President Mark Nieker. "In addition to this important connection, We Give Books also links young readers and their parents directly to causes that benefit other children around the world. We hope everyone will take part in - and enjoy - We Give Books."
About the Penguin Group
Penguin Group is one of the world's premier global consumer trade book publishers, with key market positions in the United States, United Kingdom, South Africa, Australia, Canada, India, China, New Zealand and Ireland. The Penguin Group (http://www.penguin.com) is part of Pearson plc, the international media company.
About the Pearson Foundation
The Pearson Foundation extends Pearson's (NYSE: PSO) commitment to education by partnering with leading nonprofit, civic, and business organizations to provide financial, organizational, and publishing assistance across the globe. The Foundation aims to make a difference by sponsoring innovative educational programs and extending its educational expertise to help in classrooms and in local communities. More information on the Pearson Foundation can be found at www.pearsonfoundation.org.
About We Give Books
We Give Books (www.wegivebooks.org) is a new philanthropic program from Penguin and the Pearson Foundation that helps your child become a lifelong reader and giver. Together, we support literacy through programs that engage entire communities. Working around the world through programs like Booktime and Jumpstart's Read for the Record, Penguin and the Pearson Foundation have touched millions of lives in thousands of communities.
Survey Methodology
This survey was conducted online within the United States from March 30th, 2010 to April 5th, 2010 among Parents 18+ (with children in the household) and teens 13-18 years old. Data for this survey was collected by Harris Interactive Service Bureau ("HISB") on behalf Pearson Foundation and Penguin Group. HISB was responsible for the data collected and weighting, and Pearson Foundation and Penguin were responsible for the survey design, data analysis and reporting. (To see full poll, including methodology and advisory board, visit www.pearsonfoundation.org/wegivebookspoll)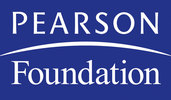 Pearson Foundation
Pearson Foundation
Pearson (NYSE: PSO) is the global leader in educational publishing, assessment, information and services, helping people of all ages to learn at their own pace, in their own way. For students preK-12, Pearson provides effective and innovative curriculum products in all available media, educational assessment and measurement for students and teachers, student information systems, and teacher professional development and certification programs. Our respected brands include Scott Foresman, Prentice Hall, SuccessMaker, Waterford, AGS, PowerSchool, Chancery SMS, SASI, Pearson Inform, Teachervision.com and many others. Our comprehensive offerings help inform targeted instruction and intervention so that success is within reach of every student. Pearson's other primary businesses include the Financial Times Group and the Penguin Group.
More from Pearson Foundation