Published 04-20-10
Submitted by UPS
UPS (NYSE: UPS) has awarded Paul Warrington of Rancho Cucamonga, Calif., the Jim Casey Community Service Award, the company's top honor worldwide for community service. Warrington, an assistant chief pilot at the UPS Airlines, was recognized for his long-standing commitment to the impoverished and underserved people of Cambodia.
For the past seven years, Warrington and his wife have made regular trips to Cambodia to help improve the lives of residents by donating supplies and providing education on water purification methods and disease control. During the last four years, Warrington and his wife have led numerous mission trips and together, their teams have completed more than 12,000 volunteer hours.
The Jim Casey Community Service Award winner is chosen annually from nominations solicited from UPS's global workforce of more than 400,000 employees. The Casey Award was created to recognize outstanding community service, a hallmark of UPS's corporate legacy and commitment to social responsibility.
Warrington's dedication to community service is evident in local communities here in the U.S. as well as overseas. He has worked with the Agape House, a California shelter for women and children, as well as helped relocate a Somalian refugee family to Kentucky (the headquarters of UPS's global air operations). For these community service efforts, Warrington also has been awarded the President's Volunteer Service Award by President Barack Obama.
"Success is not about what you gain or accomplish in life," says Warrington, "It's what you do to improve the lives of others that really matters. I count myself considerably blessed to be able to help others and am honored to use my talents and gifts to make a difference."
A source of inspiration for Warrington's humanitarian efforts is his desire to set an example for his kids. The father of four believes that people have a responsibility to help those in need and has begun taking his older children on the missionary trips so that they can see first-hand the importance of giving back.
"Paul's dedication to helping those in need is remarkable and a wonderful example of how to answer the call to service," observed UPS Chairman and CEO Scott Davis. "We recognize at UPS that volunteerism helps make us a stronger and more successful company. Paul's community involvement is an inspiration to us all."
Founded in 1951 and based in Atlanta, Ga., The UPS Foundation's major areas of focus include community safety, nonprofit effectiveness, economic and global literacy, environmental sustainability and diversity. The UPS Foundation pursues these initiatives by identifying specific projects where its support can help produce a measurable social impact. In 2009, The UPS Foundation donated more than $43 million US to charitable organizations worldwide. Visit community.ups.com for more information about UPS' community involvement.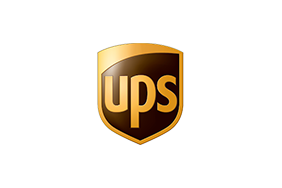 UPS
UPS
UPS is a global leader in logistics, offering a broad range of solutions including transporting packages and freight; facilitating international trade, and deploying advanced technology to more efficiently manage the world of business. Headquartered in Atlanta, UPS serves 10.6 million customers daily in more than 220 countries and territories worldwide.
For more information, please visit UPS.com or the company's Sustainability website, ups.com/sustainability. View and subscribe to UPS Horizons, our sustainability newsletter, by visiting ups.com/sustainabilitynewsletter.
More from UPS