Published 04-19-10
Submitted by CA Technologies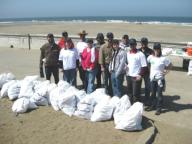 /PRNewswire-FirstCall/ - CA, Inc. (Nasdaq: CA), the world's leading independent IT management software company, celebrates and recognizes Earth Day 2010 by participating in fifteen community volunteer activities across the globe aimed at building awareness and appreciation for the Earth's environment. Activities will take place in the United States in Atlanta, GA; Cary and Charlotte, NC; Ewing, NJ; Framingham, MA; Islandia, NY; Lisle, IL; New York, NY; Plano, TX; San Francisco, CA; Pittsburgh, PA and Tampa, FL. Additionally, several international CA offices will participate in Earth Day activities including Australia, Canada and India.
"Each year, CA's Earth Day program continues to grow with more offices participating and larger numbers of employees volunteering to give back to the communities where CA has a presence," said Bill Hughes, CA corporate senior vice president, Global Communications. "CA and its employees have a long-standing tradition of getting involved where we live and work, and through our Earth Day efforts, CA can drive sustainable change at the community level while also improving our environment."
The CA employees involved in Earth Day activities will take time out of their regular business day to volunteer and support organizations that have an environmental focus and offer programs and services to benefit and improve local communities.
"As one of the organizations partnering with CA on Earth Day, we are pleased to have the dedicated and talented people from CA help us spruce up the trails and grounds at St. James Farm Forest Preserve," said Chris Linnell, volunteer services supervisor at the Forest Preserve District of DuPage County. "Taking care of our environment is everyone's responsibility. It's terrific to have a company like CA join us to help restore our natural community and make a real difference on Earth Day."
CA 2010 Earth Day Project Details -- all projects will take place on Thursday, April 22:
Atlanta, GA
Organization: Blue Heron Nature Preserve
Time: 12:00 p.m. - 3:30 p.m.
Location: 4055 Roswell Road, Atlanta, GA
Project: Remove non-native plants, landscaping and painting the visitor's center.

Australia (Sydney)
Organization: Department of Parks and Wildlife/Lane Cove National Park
Time: 9:30 a.m. - 4:30 p.m.
Project: Remove nonnative vegetation and plant new saplings.

Canada (Thornhill)
Organization: Toronto Wildlife Centre
Time: 10:00 a.m. - 2:00 p.m.
Location: 60 Carl Hall Rd., Unit 4 Toronto, ON M3K 2C1
Project: Move gravel to wildlife cages, construct and renew woodchip pathways in the outdoor cage compound, remove litter and build animal cage panels.

Cary, NC
Organization: William B Umstead State Park
Time: 12:00 p.m. - 4:00 p.m.
Location: 8801 Glenwood Ave., Raleigh, NC
Project: Prepare fire buffers for the park.

Charlotte, NC
Organization: Reedy Creek Nature Preserve
Time: 12:00 p.m. - 4:00 p.m.
Location: 2900 Rocky River Road, Charlotte, NC
Project: Garden and plant.

Ewing, NJ
Organization: Delaware & Raritan Canal State Park Arboretum
Time: 10:00 a.m. - 1:00 p.m.
Location: 145 Mapleton Road, Princeton NJ
Project: Plant trees.

Framingham, MA
Organization: Drumlin Farm Wildlife Sanctuary
Time: 9:00 a.m. - 12:00 p.m.
Location: 208 S. Great Road, Lincoln, MA
Project: Remove invasive plants and plant seed beds.

Hyerbad (India)
Organization: Eco Week ITC 2010
Time: Monday, April 19 - Thursday, April 22
Location: ITC
Project: Plant trees, car pool, conduct pollution checks, and participate in an Eco Fair.

Islandia, NY
Organization: Robert Moses State Park
Time: 10:00 a.m. - 3:00 p.m.
Location: Robert Moses State Park, Fields 4 and 5
Project: Conduct beach clean-up and plant dune grass to reduce erosion.

Lisle, IL
Organization: Forest Preserve of DuPage County
Time: 9:00 a.m. - 12:00 noon
Location: 3 South 580 Naperville Rd., Wheaton, IL (St. James Farm Forest Preserve)
Project: Perform trail maintenance, plant and prepare grounds.

New York, NY
Organization: New York Restoration Project/City Year NY
Time: 9:30 a.m. - 2:30 p.m.
Location: Anne Loftus Playground - 4744 Broadway, NYC (corner of Broadway & Riverside)
Project: MillionTreesNYC - plant trees.

Plano, TX
Organization: Connemara Conservancy Foundation/Connemara Land Preserve
Time: 12:00 p.m. - 4:00 p.m.
Location: 1314 W. McDermott Ste 106-812 Allen, Texas
Project: Garden, plant and remove litter in nature preserve.

Pittsburgh, PA
Organization: Western Pennsylvania Conservancy Community Gardens & Greenspace Program
Time: 12:00 p.m. - 4:00 p.m.
Location: Greentree Community Garden, Parkway West - Greentree Interchange, Allegheny County
Project: Prepare planting beds.

San Francisco, CA
Organization: Golden Gate Parks Conservancy
Time: 9:00 a.m. - 11:30 a.m.
Location: The Presidio of San Francisco, 50 Moraga Avenue San Francisco, CA
Project: Restore natural habitat.

Tampa, FL
Organization: McKay Bay Nature Park (FL project)
Time: 12:00 p.m. - 4:00 p.m.
Location: 134th N. 34th Street, Tampa, FL
Project: Remove non-native, invasive plants.

About CA
CA (Nasdaq: CA), the world's leading independent IT management software company, helps customers optimize IT for better business results. CA's Enterprise IT Management solutions for mainframe and distributed computing enable Lean IT -- empowering organizations to more effectively govern, manage and secure their IT operations. For more information, visit www.ca.com.
Connect with CA
Legal Notices
Copyright © 2010 CA. All Rights Reserved. One CA Plaza, Islandia, N.Y. 11749. All trademarks, trade names, service marks, and logos referenced herein belong to their respective companies.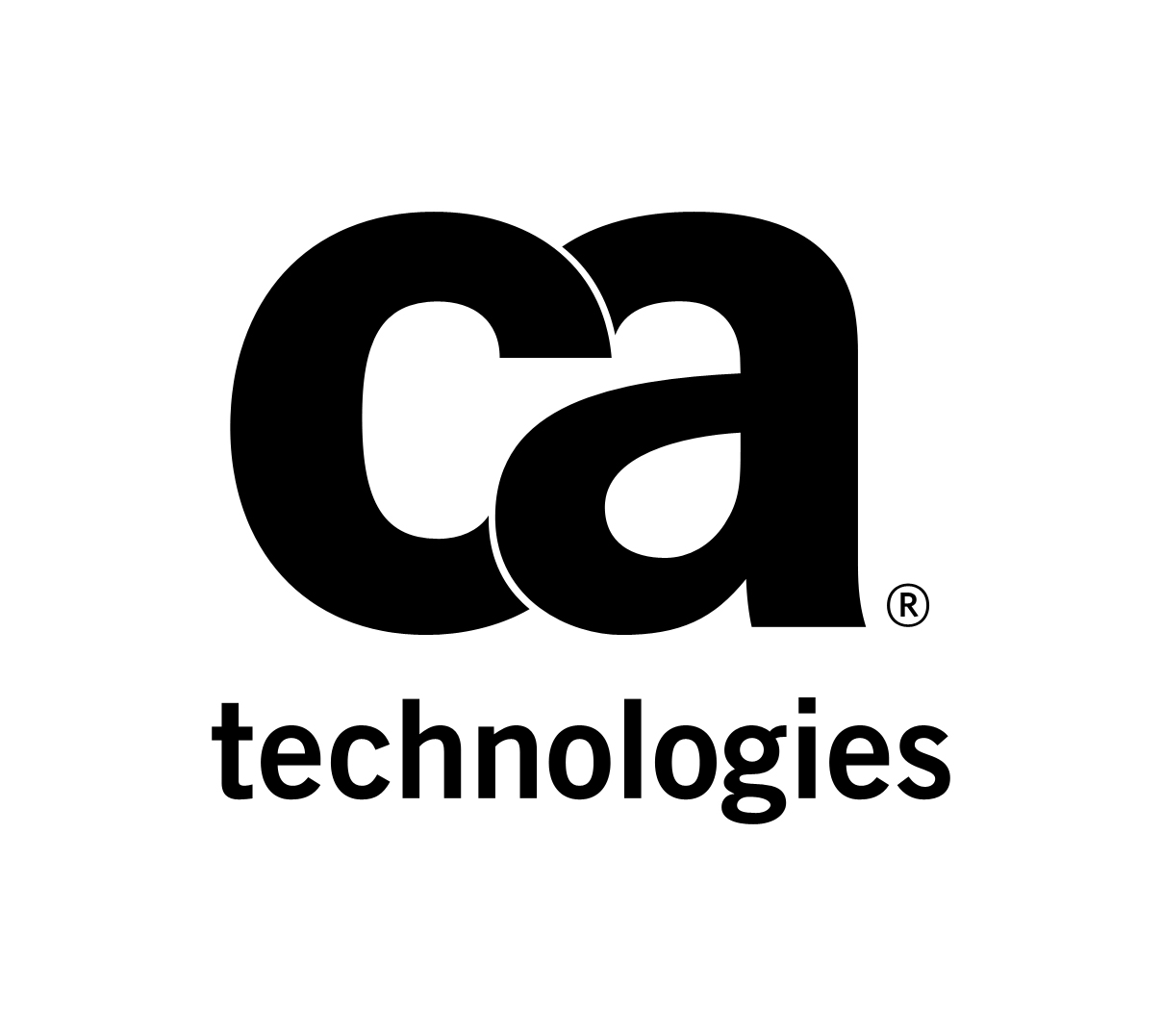 CA Technologies
CA Technologies
CA Technologies (NASDAQ: CA) provides IT management solutions that help customers manage and secure complex IT environments to support agile business services. Organizations leverage CA Technologies software and SaaS solutions to accelerate innovation, transform infrastructure and secure data and identities, from the data center to the cloud. Learn more about CA Technologies at ca.com.
About CA Together: CA Technologies is a global corporation with a local commitment. The company works to improve the quality of life in communities where its employees live and work worldwide and is fully committed to advancing social, environmental and economic sustainability. CA Together, the company's Corporate Social Responsibility program, is driven by the core philanthropic focus of improving the lives of underserved children and communities around the world. CA Technologies does this by supporting organizations, programs and initiatives that enrich the lives and well-being of others with a primary focus on Science, Technology, Engineering and Math (STEM) education. CA Together activities encompass employee volunteerism and matching gifts; in-kind donations of CA Technologies products and services; and wide-ranging partnerships and philanthropic support to community organizations worldwide.
More from CA Technologies