Published 04-16-10
Submitted by NiSource, Inc.
/PRNewswire-FirstCall/ - In an effort to provide stakeholders an in-depth look at the company's progress toward building sustainable value, NiSource Inc. (NYSE: NI) today issued its first annual Sustainability Report.
The comprehensive report outlines the company's ongoing sustainable business approach, including how it continues to build value through customer-focused energy solutions; environmental stewardship; strong, stable communities; and engaged, aligned and safe teams.
"We are serious about establishing a legacy of sustained economic growth, social responsibility and environmental stewardship," President and Chief Executive Officer Robert C. Skaggs, Jr. said. "It is essential to our long-term aspiration. Our goal is simple -- to build a cleaner, more efficient and affordable energy future."
The report is designed to document NiSource's sustainability efforts on an annual basis, and to provide a transparent benchmarking system for tracking progress toward the company's goals.
The report, available at http://www.nisource.com, was produced using the Global Reporting Initiative Reporting Guidelines, a leading industry framework for measuring corporate sustainability initiatives and progress.
About NiSource
NiSource Inc. (NYSE: NI), based in Merrillville, Ind., is a Fortune 500 company engaged in natural gas transmission, storage and distribution, as well as electric generation, transmission and distribution. NiSource operating companies deliver energy to 3.8 million customers located within the high-demand energy corridor stretching from the Gulf Coast through the Midwest to New England. Information about NiSource and its subsidiaries is available via the Internet at www.nisource.com. NI-F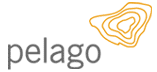 NiSource, Inc.