Published 04-14-10
Submitted by B Lab
Maryland Governor Martin O'Malley signed into law the nation's first legislation creating Benefit Corporations, a new class of corporations required to create benefit for society as well as shareholders.
Unlike traditional corporations, Benefit Corporations must by law create a material positive impact on society; consider how decisions affect employees, community and the environment; and publicly report their social and environmental performance using established third-party standards.
The legislation, sponsored by Senators Jamie Raskin and Brian Frosh and Delegate Brian Feldman, passed the Maryland Senate with a vote of 44 - 0 and the Assembly 135 - 5.
"Milton Friedman would have loved this," said Andrew Kassoy, co-founder of B Lab, the non-profit that drafted the model legislation with William H. Clark, Jr., partner in the Corporate & Securities Practice Group of Drinker Biddle and Reath. "For the first time, we have a market-based solution supporting investors and entrepreneurs who want to make money and make a difference," Kassoy added.
The new law addresses a long time concern among entrepreneurs who need to raise growth capital but fear losing control of the social or environmental mission of their business. These entrepreneurs and other shareholders of Benefit Corporations now have additional rights to hold directors accountable for failure to create a material positive impact on society or to consider the impact of decisions on employees, community, and the environment.

From a company's point of view, the new law empowers directors of Benefit Corporations to consider employees, community and the environment in addition to shareholder value when they make operating and liquidity decisions. And, it offers them legal protection for those considerations.
"Today marks an inflection point in the evolution of capitalism," said B Lab co-founder Jay Coen Gilbert. "With public trust in business at an all-time low, this represents the first systemic response to the underlying problems that created the financial crisis -- protecting companies from the pressures of short-termism while creating benefit for shareholders and society over the long-haul."
"This is a great moment in the evolution of commercial life in Maryland and America," said Senator Raskin. "We are giving companies a way to do good and do well at the same time. The benefit corporations will tie public and private purposes together."
Maryland is the first state to pass Benefit Corporation legislation, but others are quickly following Maryland's lead. Vermont Bill S.263, co-sponsored by Senators Hinda Miller and Peter Shumlin, has already passed the Senate and will be considered by the Vermont Assembly over the next 30 days. Other states considering the legislation include Colorado, New York, North Carolina, Oregon, Pennsylvania, and Washington.

Benefit Corporation -- Major Provisions

Purpose
shall create general public benefit


shall have right to name specific public benefit purposes (e.g. 50% profits to charity, carbon neutral, 100% local sourcing, beneficial product to customers in poverty)


the creation of public benefit is in the best interests of the Benefit Corporation


Accountability
directors' duties are to make decisions in the best interests of the corporation


directors and officers shall consider effect of decisions on shareholders and employees, suppliers, customers, community, environment (together the "Stakeholders")

not required to give priority to any particular stakeholder


have discretion to give priority to particular stakeholders consistent with general and any specific public benefit purposes


standard of accountability is identical for operating and liquidity/change of control decisions





Transparency
shall publish annual Benefit Report in accordance with recognized third party standards for defining, reporting, and assessing social and environmental performance, including assessment of successes and failures in achieving general and specific public benefit purpose and in considering effects of decisions on stakeholders


Benefit Report delivered to: 1) all shareholders; and 2) public website with exclusion of proprietary data
Right of Action
only shareholders and directors have right of action


no third party right of action


Right of Action can be for 1) violation of or failure to pursue general or specific public benefit; 2) violation of duty or standard of conduct


Change of Control/Purpose/Structure
shall require 2/3 majority vote
Benefit Corporation -- Initial Drafters

B Lab is a nonprofit organization dedicated to using the power of business to solve social and environmental problems. B Lab drives systemic change through three interrelated initiatives: 1) building a community of Certified B Corporations to make it easier for all of us to tell the difference between "good companies" and just good marketing; 2) accelerating the growth of the impact investing asset class through use of B Lab's GIIRS impact rating system by institutional investors; and 3) promoting supportive public policies, including creation of a new corporate form and tax, procurement, and investment incentives for sustainable business. Certified B Corporations 1) meet rigorous standards of social and environmental performance; 2) legally expand their corporate responsibilities to include consideration of stakeholder interests; and 3) build collective voice through the power of the unifying B Corporation brand. As of February 2010, there are over 280 certified B Corporations from over 50 industries, representing a diverse multi-billion marketplace. For more information, check www.bcorporation.net.
William H. Clark, Jr. is a partner in the Corporate and Securities and Government and Regulatory Affairs Practice Groups of Drinker Biddle and Reath LLP. Bill has served for a number of years as the draftsman for the Title 15/ Business Associations Committee of the Pennsylvania Bar Association and in that capacity was the author of the 1988 Pennsylvania Business Corporation Law and the Pennsylvania Revised Uniform Limited Partnership Act. He subsequently drafted the 1990 follow-on legislation to the 1988 BCL which made insurance corporations subject to the 1988 BCL and recodified the law on credit unions. He was also the draftsman of the 1994 Pennsylvania Limited Liability Company Law. Bill drafted the legislation and designed the legislative strategy that led to the enactment of the North Dakota Publicly Traded Corporations Act, which is the first state corporation law in the United States to address all of the major issues of corporate governance that are of concern to institutional investors. Bill is the reporter for a special committee of the ABA Business Law Section preparing a comprehensive revision of the Model Nonprofit Corporation Act. He is the ABA reporter for a joint project of the ABA and the National Conference of Commissioners on Uniform State Laws that has drafted the Model Entity Transactions Act, which permits mergers between differing forms of entities and the conversion of an entity from one form of organization to another. He was also the reporter for the NCCUSL drafting committee that prepared the Model Registered Agents Act. Bill is a Pennsylvania commissioner to NCCUSL and has participated in the drafting of the Uniform Statutory Trust Act and the revised Uniform Limited Liability Company Act. He was formerly an appointed member of the Committee on Corporate Laws of the Business Law Section of the American Bar Association which is responsible for updating the Model Business Corporation Act, and he now serves as a special consultant to the committee. Bill is the former chair of the Business Law Section of the Pennsylvania Bar Association and the former chair of the Business Law Section of the Philadelphia Bar Association. He is a fellow of the American Bar Foundation and a member of the American Law Institute. Bill graduated summa cum laude from Amherst College and received his J.D. magna cum laude from Temple University. He also has a master's degree in theology from Westminster Theological Seminary.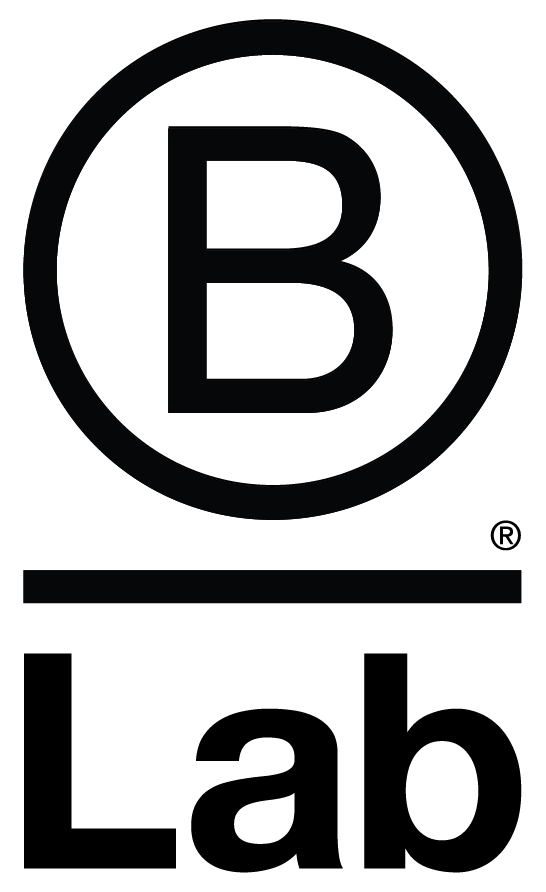 B Lab
B Lab
B Lab is a nonprofit organization that serves a global movement to redefine success in business. It's vision is that one day all companies will compete not only to be the best in the world, but best for the world.
B Lab drives this systemic change through a number of interrelated initiatives: 1) building a community of Certified B Corporations who lead this movement and make it easier to tell the difference between "good companies" and good marketing; 2) passing benefit corporation legislation to create a new kind of corporation legally required to create value for society, not just shareholders; 3) helping investors invest for impact through use of the B Analytics data platform; and 4) helping businesses measure, compare and improve their social and environmental performance through use of the B Impact Assessment as a free powerful educational tool.
More from B Lab