Published 03-23-10
Submitted by UPS
UPS (NYSE:UPS) today announced a new cost-effective and convenient "green" pickup option for small- to medium-sized businesses, becoming the first in its industry to automate the process of having drivers stop at customer locations to pick up packages.
UPS Smart Pickupsm is the latest in a series of UPS's Decision Green® efforts and is designed for customers who want the convenience of a scheduled pickup but who may not ship a package every day. The service uses UPS technology to ensure that a UPS driver stops at a customer location to pick up a package only when a package is, in fact, being shipped.
This new service is expected to eliminate 8 million miles from the total driven by UPS each year in the United States and will save an estimated 793,000 gallons of fuel and 7,800 metric tonnes of CO2 emissions.

"Before UPS Smart Pickup, UPS would often arrive at a customer's location only to discover that the customer had no packages for pickup that day," said Chief Information Officer David Barnes. "For the first time, a UPS service integrates the company's operational and customer-facing technology to eliminate unnecessary stops. UPS Smart Pickup is particularly compelling for customers who are interested in cost-effective ways to make environmentally responsible choices, while at the same time helping UPS reduce miles and lessen our carbon footprint."
For customers, the entire process is convenient, automated and transparent. A customer uses a UPS shipping system, such as UPS WorldShip® 2010, UPS CampusShip® or UPS Internet Shipping, to process a package prior to a predetermined cutoff time. That shipping system then communicates with internal operations systems at UPS to notify drivers via their wireless, handheld computers that a pickup is required. The result is that a pickup is only scheduled when a customer processes a package in a UPS shipping system. The weekly flat fee for UPS Smart Pickup is $10.
UPS Smart Pickup is one of three Enhanced Pickup Options that leverage UPS technology to provide more flexible, personalized customer service. Day-Specific Pickup is for customers who need a scheduled pickup only on specific days of the week, and Daily On-Route Pickup enables a customer's packages to be picked up at the same time a UPS driver delivers packages to that customer.
Regardless of which scheduled Pickup Option customers choose, they don't need to make any phone calls or requests online; scheduled pickups occur automatically. The same driver will stop as scheduled whether a ground, air or international shipment needs to be picked up.
In addition, UPS still provides a UPS On-Call Pickup® service for those customers who don't need a scheduled pick up. UPS On-Call Pickup is ideal for customers who ship infrequently; traveling business users, or customers arranging for UPS Returns services. UPS offers later pickup or on-call air packages from more businesses than any shipper.
More information on UPS Smart Pickup and other Enhanced Pickup options is available at www.ups.com/pickupoptions.
UPS (NYSE: UPS) is the world's largest package delivery company and a global leader in supply chain and freight services. With more than a century of experience in transportation and logistics, UPS is a leading global trade expert equipped with a broad portfolio of solutions. Headquartered in Atlanta, Ga., UPS serves more than 200 countries and territories worldwide. The company can be found on the Web at UPS.com and its corporate blog can be found at www.blog.ups.com. To get UPS news direct, visit pressroom.ups.com/RSS.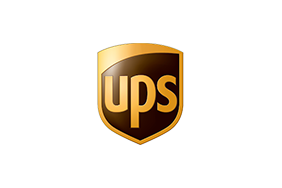 UPS
UPS
UPS is a global leader in logistics, offering a broad range of solutions including transporting packages and freight; facilitating international trade, and deploying advanced technology to more efficiently manage the world of business. Headquartered in Atlanta, UPS serves 10.6 million customers daily in more than 220 countries and territories worldwide.
For more information, please visit UPS.com or the company's Sustainability website, ups.com/sustainability. View and subscribe to UPS Horizons, our sustainability newsletter, by visiting ups.com/sustainabilitynewsletter.
More from UPS