Published 03-22-10
Submitted by Rockwell Automation
For the third consecutive year, the Ethisphere Institute has recognized Rockwell Automation (NYSE: ROK) as one of the "world's most ethical companies."

"Rockwell Automation's promotion of a sound ethical environment shines within its industry and shows a clear understanding that operating under the highest standards for business behavior goes beyond goodwill and 'lip-service' and is intimately linked to performance and profitability," said Alex Brigham, Executive Director of the Ethisphere Institute. "This year's World's Most Ethical Companies award was more competitive than ever, because companies realize that making ethics a priority is critical amidst a tough economic environment."
Through in-depth research and a multi-step analysis, Ethisphere reviewed thousands of nominations from companies in over 100 countries and 36 industries in order to determine the winners.
"Our company's deep commitment to ethics starts from the top with our Board of Directors and is sustained with an unwavering dedication by our 19,000 employees at every level," said Keith D. Nosbusch, Rockwell Automation Chairman and CEO.
The methodology for the Ethisphere rankings includes evaluating investments in innovation and sustainable business practices; looking at activities designed to improve corporate citizenship; and studying nominations from senior executives, industry peers, suppliers and customers.
New Corporate Responsibility Report Details Company's Sustainable Business Practices
One of the reasons we have received the Ethisphere ranking is because of our commitment to corporate responsibility. Copies of the report are available today. The report describes the company's efforts to be a smart, safe and sustainable manufacturer and offers examples about how it's helping customers do that too.

"In our recovering economy, issues such as governance, ethics, safety, environment, employee and community relations are a priority for us and we believe are fundamental to thriving as a sustainable company," said Nosbusch. "If manufacturers are going to prosper in the post-recession global economy, they need to adopt smart, safe and sustainable manufacturing technologies and practices."
Rockwell Automation's Corporate Responsibility Update is available online at http://www.rockwellautomation.com/about_us/responsibility.html. To order printed copies, please e-mail RATrustedPartner@ra.rockwell.com.
About Ethisphere Institute
The research-based Ethisphere Institute is a leading international think tank dedicated to the creation, advancement and sharing of best practices in business ethics, corporate social responsibility, anti corruption and sustainability. The Institute's associated membership group, the Ethisphere Council, is a forum for business ethics that includes over 200 leading corporations, universities and institutions. The Ethisphere Council is dedicated to the development and advancement of individuals on its membership council through increased efficiency, innovation, tools, mentoring, advice, and unique career opportunities. Ethisphere magazine, which publishes the globally recognized World's Most Ethical Companies Ranking™, is the quarterly publication of the Institute. More information on the Ethisphere Institute, including ranking projects and membership, can be found at www.ethisphere.com.
About Rockwell Automation
Rockwell Automation, Inc. (NYSE: ROK), the world's largest company dedicated to industrial automation and information, makes its customers more productive and the world more sustainable. Headquartered in Milwaukee, Wis., Rockwell Automation employs about 19,000 people serving customers in more than 80 countries.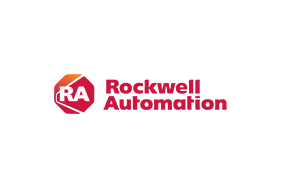 Rockwell Automation
Rockwell Automation
Rockwell Automation, Inc. (NYSE: ROK), is a global leader in industrial automation and digital transformation. We connect the imaginations of people with the potential of technology to expand what is humanly possible, making the world more productive and more sustainable. Headquartered in Milwaukee, Wisconsin, Rockwell Automation employs approximately 26,000 problem solvers dedicated to our customers in more than 100 countries. To learn more about how we are bringing the Connected Enterprise to life across industrial enterprises, visit www.rockwellautomation.com.
More from Rockwell Automation