Published 03-18-10
Submitted by PepsiCo
/PRNewswire/ - One year after PepsiCo (NYSE: PEP) and the Carbon Trust launched an innovative partnership that began with certifying the carbon footprint of Tropicana Pure Premium® orange juice, Tropicana is announcing a groundbreaking pilot program that could drastically reduce its lifecycle carbon footprint and have a dramatic impact on the broader agricultural landscape for orange growers and producers of other agricultural products.
When Tropicana measured the carbon footprint of its Pure Premium® product's lifecycle, it discovered that the largest single source of carbon emissions "" approximately 35 percent "" was fertilizer use and application for the growing process. To tackle this issue head-on, PepsiCo and its Florida suppliers are testing multiple creative approaches using reduced-carbon fertilizers. Specifically, Tropicana, in tandem with one of its long-time growers, SMR Farms in Bradenton, Fla., is launching a pilot study to test two alternative fertilizers to determine whether using either could significantly reduce the carbon footprint associated with the agricultural production of oranges. If successful, this change could reduce the total carbon footprint of Tropicana Pure Premium by as much as 15 percent. SMR Farms will test lower-carbon fertilizers produced by Yara International ("Yara"), the world's largest fertilizer producer, and ERTH Solutions, a wholly owned subsidiary of Toronto-based Outlook Resources (TSX-V: OLR), which provides low-carbon fertility solutions.
"This pilot program is an example of how PepsiCo is working hand-in-hand with our suppliers to find innovative ways to make our agricultural practices more environmentally sustainable," said Indra Nooyi, chairman and CEO of PepsiCo. "As a company that relies on the Earth's natural resources to make our products, we are keenly focused on reducing our carbon footprint wherever we can. If this test is successful, it could positively impact growing practices far beyond our business alone."
Yara's fertilizer has a much lower environmental impact than other conventional fertilizers, because it is manufactured with proprietary technology that reduces nitrous oxide emissions by up to 90 percent. According to the Intergovernmental Panel on Climate Change, nitrous oxide has approximately 300 times the greenhouse effect of carbon dioxide. Outlook Resources' "ERTHlizer" product achieves a lower-carbon footprint by using locally-sourced, carbon-neutral raw materials such as food waste and agriculture waste rather than natural gas, avoiding unnecessary carbon emissions from both natural gas and fertilizer transportation.
Florida Commissioner of Agriculture and Consumer Services Charles Bronson said, "PepsiCo's commitment to sustainable agriculture is to be commended. Anything that can be done to maximize agriculture's potential, minimize costs, and reduce environmental impacts should be explored. In particular, the use of renewable resources "" such as agricultural wastes and residues "" and alternative compounds such as calcium nitrate, to produce products such as the reduced-carbon fertilizers being tested by Tropicana should be a high priority."
The new study will last up to five years to match the maturity cycle of orange trees. One outcome of the pilot could be blending the best components of each low-carbon fertilizer to create a superior hybrid solution with an even lower carbon footprint. PepsiCo will monitor early indicators of success with researchers from the University of Florida so it can expand the effort's successes to other growers and reduce the carbon in their systems too.
Mac Carraway, President of SMR Farms, said, "As Tropicana's partner for nearly twenty years, we are proud to work with the company on a project that could have such a tremendous impact on not only our environmental footprint, but also that of other growers and farmers. Together, with fertilizer suppliers like Yara and Outlook Resources, we can address nutrient-related carbon emissions in a way that we couldn't do on our own."
Sandro Pippobello, Director of Premium Offerings for Yara North America, said, "We've been using our new environmental technology to produce lower-carbon fertilizers with great success. In addition to our fertilizer production technology, we're excited to bring our expertise in plant nutrition to a project that has the potential to both improve agricultural practices associated with orange production and make a positive contribution to growers' profitability. With PepsiCo's support, we have an opportunity to make significant breakthroughs in several critical areas "" the environment, crop quality and profitability."
Errol Farr, President and CEO of Outlook Resources said, "PepsiCo's backing of this pilot study is a testament to the company's commitment to improving environmental performance across its supply chain. We are excited for the opportunity to test it on orange crops in partnership with PepsiCo and Tropicana. The time is right to provide a fertilizer solution that is more environmentally responsible, holds the line on costs for farmers "" and produces great oranges."
The pilot program is part of PepsiCo's broader commitment to sustainable agriculture. The company was one of the first in its peer group to establish a formal Sustainable Agriculture Policy that guides growing practices across the business and its supply chain globally. PepsiCo is also participating in a comprehensive global climate project managed by The Sustainable Food Lab, in conjunction with Sustainable Agriculture Initiative (SAI) Platform, to evaluate the greenhouse gas footprint of specific farming systems and identify and implement the greenhouse gas reduction potential from practice alternatives. PepsiCo and other participating organizations will support the research by evaluating at least one farming system. The goal of the project, which will take place over the next 12-18 months, is to empower food companies to engage the agricultural sector, a key component of their supply chain, in the evaluation and effort to curb greenhouse gas emissions and to provide an assessment of barriers that farmers face, and the solutions needed to efficiently address climate impacts from agriculture. This effort also follows on PepsiCo's supplier outreach program that encouraged over 90 PepsiCo suppliers to join ENERGY STAR and focus on improving energy efficiency.
Tropicana is also moving aggressively to reduce the carbon footprint of its manufacturing plants and transportation systems. This past fall, Tropicana kicked off a program with Cascade Sierra Solutions, a non-profit organization dedicated to saving fuel and reducing emissions from heavy-duty diesel engines, to connect Tropicana's small trucking distribution firms with the latest fuel efficiency technology available through EPA's SmartWay program. The goal is to reduce transportation fuel use by at least 15 percent and with support from Cascade Sierra's education and financing program and EPA's technology and knowledge transfer systems.
About PepsiCo
PepsiCo offers the world's largest portfolio of billion-dollar food and beverage brands, including 19 different product lines that each generates more than $1 billion in annual retail sales. Our main businesses - Frito-Lay, Quaker, Pepsi-Cola, Tropicana and Gatorade - also make hundreds of other nourishing, tasty foods and drinks that bring joy to our consumers in more than 200 countries. With annualized revenues of nearly $60 billion, PepsiCo's people are united by our unique commitment to sustainable growth, called Performance with Purpose. By dedicating ourselves to offering a broad array of choices for healthy, convenient and fun nourishment, reducing our environmental impact, and fostering a diverse and inclusive workplace culture, PepsiCo balances strong financial returns with giving back to our communities worldwide. In recognition of its continued sustainability efforts, PepsiCo was named for the third time to the Dow Jones Sustainability World Index (DJSI World) and for the fourth time to the Dow Jones Sustainability North America Index (DJSI North America) in 2009. For more information, please visit www.pepsico.com.
About SMR Farms
SMR Farms, LLC and its parent company, Schroeder-Manatee Ranch, Inc., have more than 75 years of experience as leaders in Florida agribusiness. With over 31,000 acres as a starting point, SMR Farms produces citrus for both the juice and fresh-fruit markets, sod and improved turfgrasses, containerized and field-grown trees, and premium Brangus and Charolais/Brangus terminal cross cattle. Over the years, SMR Farms has earned a reputation for quality and integrity.
SMR Farms has been a consistent leader in environmental stewardship and natural resource management. Whether it is preservation of sensitive habitat, extensive use of alternative water sources or implementation of Best Management Practices, SMR Farms has been a leader in making natural resource management a part of every farming decision.
About Yara International ASA
Yara International ASA is a global firm specializing in agricultural products and environmental protection agents. As the world's largest supplier of mineral fertilizers, Yara helps provide food and renewable energy for a growing world population. Our products also help cleanse the air and eliminate toxic waste. The Oslo-based company has more than 8,000 employees and annual revenues of nearly 16 billion dollars with operations in more than 50 countries.
About Outlook Resources
Outlook Resources Inc. is a producer of low-carbon fertilizers from renewable sources. Outlook's products achieve a lower-carbon footprint by blending locally-sourced renewable raw materials with biologicals and enzymes in a proprietary process. Outlook is headquartered in Toronto, with a key sales and development office in Longmont, CO. For more information, please visit www.outlookresources.com.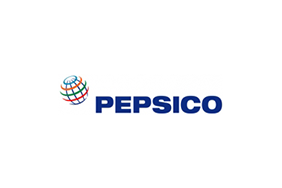 PepsiCo
PepsiCo
PepsiCo products are enjoyed by consumers one billion times a day in more than 200 countries and territories around the world. PepsiCo generated more than $66 billion in net revenue in 2014, driven by a complementary food and beverage portfolio that includes Frito-Lay, Gatorade, Pepsi-Cola, Quaker and Tropicana. PepsiCo's product portfolio includes a wide range of enjoyable foods and beverages, including 22 brands that generate more than $1 billion each in estimated annual retail sales.
At the heart of PepsiCo is Performance with Purpose - our vision to deliver financial performance over the long term by integrating sustainability into its business strategy, leaving a positive imprint on society and the environment. We do this in part by offering a wide range of products; increasing the number of our nutritious foods and beverages; reducing our environmental impacts; and supporting our employees and the communities where we do business; all of which will help position the company for long-term sustainable growth. For more information, visit www.pepsico.com.
More from PepsiCo