Published 03-15-10
Submitted by VolunteerMatch
VolunteerMatch, the popular volunteer service, this week announced the availability of its first full-featured application for smart phone users, VolunteerMatch for iPhone. The free application, now available in the App Store, provides handheld users with an easy-to-use tool for finding great volunteer opportunities from a network of over 70,000 participating nonprofit organizations.

Among its features, VolunteerMatch for iPhone lets prospective volunteers begin their search with their current location or ZIP code. Volunteers may also elect to find skills-based roles like graphic design, carpentry or accounting projects that can be found with just a few keywords. The app enables users to easily save and share their favorite opportunities on Twitter and Facebook, as well as get recommendations and reviews from other individuals on over 3,500 volunteer organizations.

Since 1998, VolunteerMatch has connected millions of interested volunteers to local nonprofit organizations and catalyzed over $1 billion dollars in social value. Best known for its public Web service, VolunteerMatch.org, the San Francisco-based nonprofit organization pioneered the first national directory of active volunteer opportunities and today is the top search result for "volunteer" on most major search engines.

According to Greg Baldwin, president of VolunteerMatch, the iPhone app represents a new phase of product development for the organization as it extends its service to more of the technology platforms used by today's volunteering community.

"The social and mobile era is here, and new audiences will be engaged and inspired to volunteer without ever opening up a traditional Web browser," said Baldwin. "We're excited to help nonprofits more effectively use these tools to get the support they need."

VolunterMatch for iPhone is the result of an innovative pro bono collaboration with imc² (http://www.imc2.com), a brand engagement agency based in Dallas, Texas. As part of its Positive Impact approach to social responsibility, the company provided the planning, development, and design resources required to get the app ready for launch.

"The application, along with the collaboration that made it possible, represents the purpose of our agency: to advance relationships," said Doug Levy, CEO of imc². "A partnership with VolunteerMatch is a natural fit because the work of both of our organizations is focused on creating authentic and meaningful connections."

To learn more about VolunteerMatch for iPhone:
http://www.volunteermatch.org/volunteers/services/iphoneapp.jsp

To learn more about the pro bono collaboration with imc²:
http://3bl.me/dgsnrk
About imc²

Founded in 1995, imc² is an agency that fosters engagement between brands and people to develop sustainable relationships. With a deep heritage in digital marketing, imc² is redefining the way that companies view agencies, providing a stronger strategic perspective and blending interactive, emerging, and traditional media to create and increase trust and transactions. With offices in Dallas, New York City and Philadelphia, imc² serves a broad client base, including Procter & Gamble, Pfizer, The Coca-Cola Company, Johnson & Johnson, GlaxoSmithKline and Hasbro. Please visit http://www.imc2.com for more information.
About VolunteerMatch

VolunteerMatch is a national nonprofit dedicated to strengthening communities by helping great people and great causes to connect. Its award-winning online service, http://www.volunteermatch.org, makes it easy to find a way to make a difference by location, expertise, or availability. VolunteerMatch provides many of the nation's most recognized businesses, campuses and organizations with Web-based solutions to facilitate and track volunteer engagement at local and national levels. As the #1 ranking for "volunteer" on Google and Yahoo!, the VolunteerMatch network regularly welcomes more than 190,000 visitors each week and has become the preferred volunteer recruiting service for tens of thousands of participating nonprofits across the country.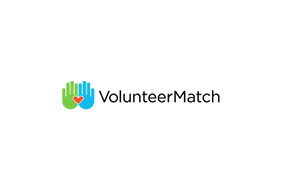 VolunteerMatch
VolunteerMatch
VolunteerMatch is the Web's largest volunteer engagement network, strengthening communities by making it easier for good people and good causes to connect. Founded in 1998, the organization annually supports more than 11 million visitors, 96,000 participating nonprofits and 160 network partners who have built their programs on VolunteerMatch's community involvement platform. As a nonprofit social enterprise, VolunteerMatch works toward financial self-sufficiency through a diversified portfolio of fee-based services including premium volunteer recruitment tools and solutions for nonprofit organizations, enterprise volunteer engagement services for companies and campuses, and marketing and sponsorship programs for brands. For more information on our CSR solutions, visit solutions.volunteermatch.org.
More from VolunteerMatch