Published 03-08-10
Submitted by BSR
BSR's HERproject-a factory-based women's health initiative-has significantly improved women's health awareness, leadership skills, and relationships with their employers, according to a new BSR report revealing results of research conducted after the first year of HERproject programs in China, Egypt, India, Mexico, Pakistan, and Vietnam.
"Not only has HERproject given women the knowledge to improve their health behavior, it has empowered them to seek leadership roles in their jobs and their communities," said HERproject Manager Racheal Yeager. "The peer-to-peer model-with women teaching each other about women's health-has given them the confidence to go against the grain in regions where the traditional role for women is not as strong."
The benefits of investing in women for social and economic development are evident around the world-and lead to positive impacts for business as well: Women support their families and communities, they repay their loans faithfully, and they provide exemplary leadership at work and in their communities.
BSR's report, "Investing in Women for a Better World," revealed that HERproject has had positive impacts on women through enhanced health awareness, improved health behavior, and growing leadership skills; on business through improved worker-manager relationships and increased company collaboration; and on local regions through new public-private partnerships devoted to local sustainability, through "global to local" networks, and through the promotion of cultural change.
Key findings from completed HERproject pilots in China, India, Mexico, Pakistan, and Vietnam include:


Women's health programs impact health awareness: At factories in Mexico, Pakistan, and Vietnam, women's knowledge of hepatitis B increased by an average of 33 percent.
Women's health programs increase worker productivity: In Pakistan, women reported a 25 percent reduction in poor concentration at work, 28 percent lower absenteeism, and 33 percent less difficulty in meeting production targets.
Women's health programs enhance worker-manager relations: According to a survey conducted for the report in China, 29 factory managers interviewed in three factories said they thought HERproject could improve the relationship between factory managers and workers.


To date, HERproject workplace programs have touched approximately 50,000 women. Current projects include eight multinational companies, 30 factories, eight local organizations, and multiple health-service clinics and local government departments.
The report features several stories from factory projects, such as one in Mexico's Pegatron Juárez factory, where 47 peer educators were trained and later shared their knowledge with 1,090 (94 percent) of their female co-workers. One peer educator noted the "personal satisfaction of learning new things and being able to use that knowledge to help others." A nurse at the factory emphasized the importance of the training in preventative health care.
Since her training as a peer educator at NJK Enterprises in India, 30-year-old Gowramma Nagesh has become known by her co-workers and neighbors as the "community nurse."
And since the launch of a program providing free annual gynecological exams to every female worker in a factory in China that supplies garments to clothing retailer Nordstrom, 500 women have received exams.
According to Joyce Kam, Global Human Rights Manager at Abercrombie & Fitch, HERproject has helped the company build "close and meaningful relationships with both suppliers and workers." Because of HERproject, she added, "We have planted a seed of positive change in our supplier communities."
"Investing in women just makes sense: It's good for the women, their families, their employers, and their communities," said Yeager. "And we have found that HERproject, as a women's health program, is a great way to start that investment-and gain significant returns."
Companies interested in joining HERproject can read more in the report at www.bsr.org/reports/BSR_HERproject_Investing_In_Women.pdf, or contact HERproject Manager Racheal Yeager at yeager@bsr.org.
Media interested in interviews about HERproject can contact Communications Manager Eva Dienel at edienel@bsr.org.
About HERproject
Launched in 2007 in China, BSR's HERproject links multinational companies and their factories to local NGOs to create sustainable workplace programs that increase women's health awareness. Working with HERproject partner Extending Services Delivery, BSR also seeks to demonstrate the return on investment for factory-based women's health programs. HERproject is active in China, Egypt, India, Pakistan, and Vietnam. Participating companies include Abercrombie & Fitch, Clarks, Columbia Sportswear, HP, Levi Strauss & Co., Nordstrom, and Timberland. For more information about HERproject, visit www.herproject.org.
About BSR
A leader in corporate responsibility since 1992, BSR works with its global network of more than 250 member companies to develop sustainable business strategies and solutions through consulting, research, and cross-sector collaboration. With six offices in Asia, Europe, and North America, BSR uses its expertise in the environment, human rights, economic development, and governance and accountability to guide global companies toward creating a just and sustainable world. Visit www.bsr.org for more information.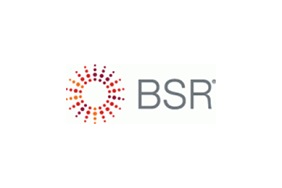 BSR
BSR
Since 1992, Business for Social Responsibility (BSR) has been providing socially responsible business solutions to many of the world's leading corporations. Headquartered in San Francisco, with offices in Europe and China, BSR is a nonprofit business association that serves its 250 member companies and other Global 1000 enterprises. Through advisory services, convenings and research, BSR works with corporations and concerned stakeholders of all types to create a more just and sustainable global economy. For more information, visit www.bsr.org.
More from BSR