Published 02-10-10
Submitted by Burt's Bees
Burt's Bees is proud to champion delegates as a sponsor at the inaugural One Young World Summit in London. Matching 1,000 of the world's most influential and inspiring youth with global political and environmental leaders like Kofi Annan, Desmond Tutu and Bob Geldof, the One Young World Summit provides a platform for tomorrow's leaders to debate issues and draft resolutions that will be raised in the United Nations as well as at the G8 and G20 summits.
As a long-time advocate for positive social and environmental change and an emerging global company with distribution in nearly 20 markets worldwide, Burt's Bees is sponsoring the participation of 10 youth delegates from its international market base; including Canada, Australia, UK, Korea and Japan as well as three delegates from the U.S., two from the company's home town of Durham, North Carolina and one from California.
In addition, Burt's Bees CEO John Replogle will serve as a counselor at the Summit, delivering an address on "Good Corporate Governance and Sustainability" to the delegates on February 10th. The speech will outline how corporate success and profitability can be achieved in conjunction with an integrated commitment to social and environmental responsibility, bringing Burt's Bees' vision and its Greater Good™ business model to the forefront.
"I'm honored to join this remarkable roster of the world's best minds to inspire our youth to set resolutions for a positive future," says Replogle. "Businesses have perhaps the biggest opportunity to drive social change, and it's my hope that by sharing what we at Burt's Bees have learned on our own journey, we will encourage the business leaders of tomorrow during this unique global summit."
The inaugural One Young World Summit will take place over the course of three days (February 8th-10th, 2010) in London, England.
United States Delegates
Erin Schrode Described in the media as one of the leading young green movers in this country, a sustainability prodigy, and the face of the new green generation, Erin Schrode hopes to inspire her peers to take action and make the world a more sustainable place. Highlighted as a teen expert in eco-responsible living, Erin has appeared on major American television networks including, NBC, ABC, FOX and Discovery. Interviewed or featured in the New York Times, New York Post, National Geographic, Seventeen, and Green Living amongst many others. Erin is the host of weekly radio show Super Natural Teens on Progressive Radio Network and is regularly interviewed on KCBS, KGO, Alice 97.3, Movin 99.7 and Live 105.
Mindy Nichamin A double major in journalism and international studies, with a concentration in global health/environment, Mindy Nichamin hopes to engage her peers and create a series of sustainable policies to help improve global health. It is an area she intends to pursue in her graduate studies and she relishes the opportunity to learn more and influence its decision at One Young World.
Staci Soloway Staci has a solid commitment to working for companies with strong social responsibilities, so securing a sustainability internship at Burt's Bees, leaders in the natural personal care industry, was a perfect fit. With an MBA partnered with a Degree in Environmental Science and Policy, Staci aspires to make sustainable changes to the world of CSR and proposes an 80% reduction in global CO2 by 2020.
Burt's Bees
Burt's Bees has been offering distinctive earth-friendly, natural personal care products for 25 years. From a beekeeper's backyard in Maine to the leading edge of natural, Burt's Bees knows natural body care solutions from head-to-toe. The company creates products for total skin health that keep The Greater Good™ top of mind. Burt's Bees has approximately 400 employees with products available in the United States and nearly 20 markets worldwide as well as on its website www.burtsbees.com.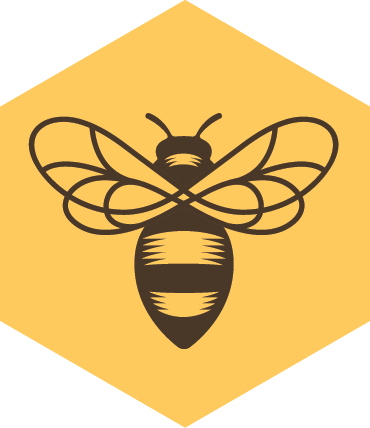 Burt's Bees
Burt's Bees
Burt's Bees® has been offering distinctive earth-friendly, natural health and beauty care products for 30 years. From a beekeeper's backyard in Maine to the leading edge of natural, Burt's Bees knows natural body care solutions from head-to-toe and operates with The Greater Good™ top of mind. Formulated without parabens, phthalates, petrolatum or SLS and no animal testing. To find out more, please visit www.burtsbees.com.
More from Burt's Bees