Published 02-10-10
Submitted by CA Technologies
CA, Inc. (Nasdaq: CA) today announced this year's participants in the CA Course Reporters program at the 2010 World Golf Championships – CA Championship, at Doral Golf Resort & Spa in Doral, Fla., taking place March 11-14, 2010. Additionally, CA has donated $50,000 to the TICKETS Fore CHARITY™ program. This donation brings CA's fundraising efforts to a total of nearly $4 million over the last three years.
"The First Tee works extremely hard in making a difference in the lives of young people, and through our partnership CA is happy to support their mission," said Bill Hughes, corporate senior vice president, Global Communications for CA. "The CA Course Reporters program is just one example of CA's commitment in giving back to the community. We also host golf clinics for Boys & Girls Club children and support of TICKETS Fore CHARITY to help local organizations improve communities."
Together with The First Tee, CA has invited three deserving participants from a pool of The First Tee's National Scholars to become the eyes and ears of the CA Championship for golf fans all around the world and share their unique experiences through their own blog at www.WorldGolfChampionships.com. Evan Myer (Pittsburgh, Pa.), Sara Diaz (San Antonio, Texas), and Dexter Turner (Aurora, Colo.) will explore every aspect of the tournament from meeting several members of the golf media for tips on covering a pro golf event, to interviewing the tournament director, to participating in volunteer jobs on the course.
The Course Reporters begin their coverage with the practice rounds and player press conferences on Wednesday, March 10, and will wrap up with the completion of the tournament on Sunday, March 14.
Beyond providing the experience of a lifetime for the three CA Course Reporters, CA will donate funds to help thousands through the TICKETS Fore CHARITY program. Entering its second year, TICKETS Fore CHARITY offers local non-profits a chance to promote the sale of tournament tickets to raise funds for their organizations. Furthering its mission to make a difference in the local community, CA has announced a separate donation of $50,000 to the organizations involved with TICKETS Fore CHARITY that raise the most money.
As in years past, CA will donate the proceeds of the tournament and drive various charitable endeavors to benefit young people throughout the South Florida community.
About the CA Championship
CA, Inc. is in its fifth year as a World Golf Championships sponsor and its fourth as the title sponsor of the World Golf Championships event at Doral. The CA Championship is the centerpiece of a fully-integrated marketing and sponsorship program designed to leverage CA's visibility among its customers. The global golf marketing strategy also includes broadcast media, brand visibility, customer hospitality and other partnership opportunities. For more information, please visit www.ca.com/sponsorships.
About the World Golf Championships
The CA Championship is one of four World Golf Championships sanctioned and organized by the International Federation of PGA Tours, which includes the Asian Tour, European Tour, Japan Golf Tour, PGA TOUR, PGA Tour of Australasia and Sunshine Tour. The other World Golf Championships include the Accenture Match Play Championship, the Bridgestone Invitational and the HSBC Champions.
About CA Together
CA Together, CA's global community relations program, is driven by a core philanthropic focus on improving educational opportunities for underserved children and young people. CA also supports a limited number of organizations and programs in the areas of health and human services, arts and culture, and the environment. Through strategic partnerships with a limited number of nonprofit organizations, CA can provide significant resources to achieve long-term and meaningful results.
About CA
CA (Nasdaq: CA) is the world's leading independent IT management software company. With CA's Enterprise IT Management (EITM) vision and expertise, organizations can more effectively govern, manage and secure IT to optimize business performance and sustain competitive advantage. For more information, visit www.ca.com.
Copyright © 2010 CA. All Rights Reserved. One CA Plaza, Islandia, N.Y. 11749. All trademarks, trade names, service marks, and logos referenced herein belong to their respective companies.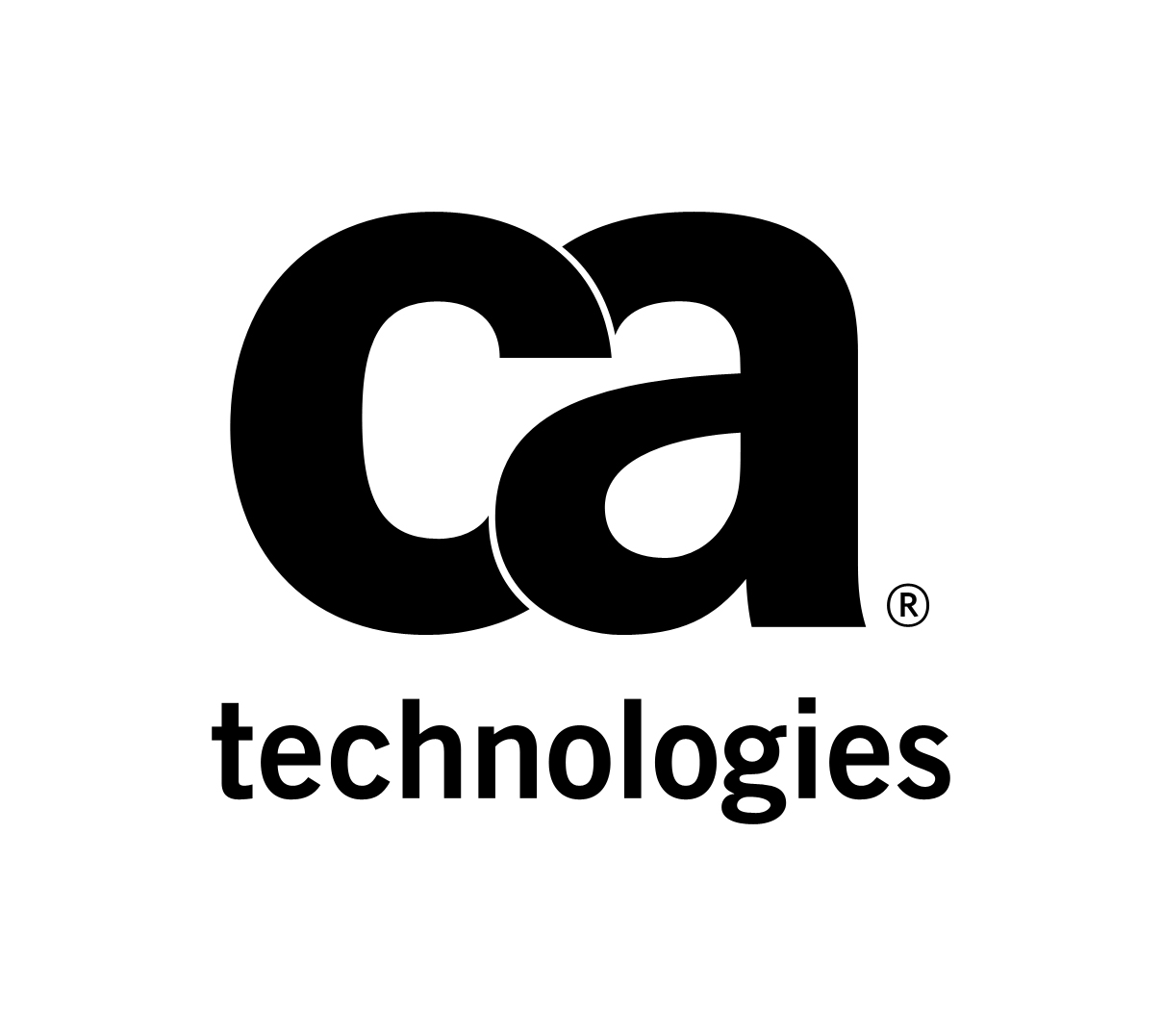 CA Technologies
CA Technologies
CA Technologies (NASDAQ: CA) provides IT management solutions that help customers manage and secure complex IT environments to support agile business services. Organizations leverage CA Technologies software and SaaS solutions to accelerate innovation, transform infrastructure and secure data and identities, from the data center to the cloud. Learn more about CA Technologies at ca.com.
About CA Together: CA Technologies is a global corporation with a local commitment. The company works to improve the quality of life in communities where its employees live and work worldwide and is fully committed to advancing social, environmental and economic sustainability. CA Together, the company's Corporate Social Responsibility program, is driven by the core philanthropic focus of improving the lives of underserved children and communities around the world. CA Technologies does this by supporting organizations, programs and initiatives that enrich the lives and well-being of others with a primary focus on Science, Technology, Engineering and Math (STEM) education. CA Together activities encompass employee volunteerism and matching gifts; in-kind donations of CA Technologies products and services; and wide-ranging partnerships and philanthropic support to community organizations worldwide.
More from CA Technologies