Published 01-20-10
Submitted by Oxfam America
Following a major 7.0 earthquake on January 12, 2010, near the Haitian capital of Port-au-Prince, international relief and development agency Oxfam America swung into action to raise emergency funds to assist relief and rehabilitation efforts on the ground. Oxfam has raised over $8 million so far, leveraging a multitude of channels, focusing on online efforts.
These nimble, new technologies have been very successful tools for Oxfam, with $5.4 million of the Haiti emergency response funds coming in online. The agency is tapping into the power of online communications to not only raise funds but to share information about the delivery of aid on the ground with their supporters.
Oxfam is currently using these online tools:
"We've raised over $110,000 through our Facebook Haiti Cause, Help Earthquake Survivors in Haiti, and are hoping the momentum will continue to build," said Megan Weintraub, new media manager at Oxfam America. "People want to know what's going on and they want to help."
Oxfam is also one of the leading charities that Facebook is promoting.
On Friday, January 22, Oxfam will be one of seven charities to benefit from a telethon, "Hope for Haiti Now: A Global Benefit for Earthquake Relief." The two-hour special will air on all major networks at 8:00 pm ET/PT and 7:00 pm CT. The line-up of stars includes musical performances by Wyclef Jean, Bruce Springsteen, Oxfam Ambassadors Coldplay, Bono, and others. The special is being produced by George Clooney in partnership with MTV.
Oxfam's celebrity and music ambassadors have jumped in to spread the word through their social networks and PSAs (PSAs from Colin Firth, Scarlett Johansson, Djimon Hounsou, State Radio and others can be downloaded at this link: http://www.oxfamamerica.org/psa).
"Their reach is tremendous and is a crucial tool during such a devastating crisis," said Weintraub.
The agency has also implemented a text to donate, mobile giving initiative. Make a one-time, $10 donation to Oxfam's Haiti Earthquake Response Fund: text OXFAM to 25383. In these early days, Oxfam can use all the help it can get.
Oxfam is committed to assisting in the rebuilding efforts in Haiti, and the agency will be on the ground for the long haul. This along with the immediate response of providing clean water, shelter, and sanitation means that the level of need continues to be great.
To support Oxfam's response in Haiti, please donate to the Haiti Earthquake Response Fund. Donations can be made at www.oxfamamerica.org, by phone (1-800-77-OXFAM), by fax (1-617-728-2562), by text (OXFAM to 25383, to give $10) or by mail (Oxfam America, Haiti Earthquake Response Fund, PO Box 1211, Albert Lea, MN 56007-1211).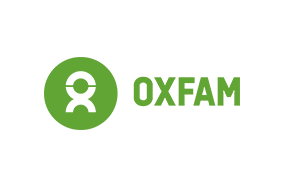 Oxfam America
Oxfam America
Oxfam is a global organization working to end the injustice of poverty. We help people build better futures for themselves, hold the powerful accountable, and save lives in disasters. Our mission is to tackle the root causes of poverty and create lasting solutions. Join us: oxfamamerica.org.
More from Oxfam America