Published 01-20-10
Submitted by Barilla
Barilla is helping families make 2010 the year they improve their time spent together around the table through a program called "Share Your Dinnertime Moments." An extension of the recently launched Barilla "Share the Table" campaign, the program encourages families to share dinnertime stories via photos, videos or blog posts that describe how they have made dinnertime more meaningful, enjoyable and delicious. All eligible submissions will be entered for a chance to win multiple prizes, including a $5,000 dining room makeover from Barilla, and a one-year supply of Barilla pasta and sauce.
"For more than a century, Barilla has forged a strong commitment to supporting the sharing and caring of family meals," said Kirk Trofholz, president of Barilla America, Inc. "We're thrilled to celebrate families currently enjoying solid connections around the dinner table and encourage others working to make those connections happen. Sharing these stories with others helps us make plans for the future, reminisce about the past and nurture the vital social nature of family dinners."
"Share Your Dinnertime Moments," "" live at http://brickfish.sharethetable.com "" launched January 11 and runs through February 22. Participants can select one of five key areas that best describe their family's story "" from decreasing distractions at the table to increasing participation by family members "" and submit a photo, video or blog that features how they plan to improve their family mealtime. One Grand Prize winner will receive a dining room makeover by Barilla, a one-year supply of Barilla products, and additional cooking tools and products. Two runners-up will receive a $250 Target gift card, one-year supply of Barilla pasta and sauce, and additional cooking tools and products. The program's "Most Viral" winner will received a $500 Target gift card, one-year supply of Barilla Pasta and sauce and additional cooking tools and products, and 10 Sweepstakes winners will also be awarded prizes, including $100 Target gift cards. See the Official Rules for full program and prize details and requirements.
While sitting down to the dinner table with loved ones is a simple concept, hectic work schedules, kids' extracurricular activities and digital distractions often take precedent over family dinners. Although most people recognize that eating dinner together is an important family activity, new research by Barilla reveals that American families want better quality dinnertime interactions - with greater conversation and with fewer distractions - as well as better meals that are created with more participation by family members. The simple act of regularly sitting down together to share food and conversation can have positive effects on people's lives.
Positively affecting lives around the dinner table is the foundation of the Barilla Share the Table movement. To that end, Barilla created www.sharethetable.com "" complete with more than 700 recipes and 100 tips that can help bring families closer. And right now, for every person who visits the site and promises to share a meaningful dinner with their family, Barilla will donate $1 to Meals on Wheels Association of America, up to $150,000.
About Barilla
Barilla, originally established in 1877 as a bread and pasta shop in Parma, Italy, is today one of the top Italian food groups: a leader in the pasta business worldwide, in the pasta sauces business in continental Europe, in the bakery products business in Italy and in the crispbread business in Scandinavia.
Barilla owns 53 production facilities (13 in Italy and 40 outside Italy) and exports to more than 125 countries. Every year more than 2,700,000 tons of food products, with the brands Barilla, Mulino Bianco, Voiello, Pavesi, Wasa, Harry's (France, Spain and Russia), Lieken Urkorn, Golden Toast and Kamps (Germany), Alixir, Academia Barilla, Misko (Greece), Filiz (Turkey), Yemina and Vesta (Mexico), are featured on dining tables the world over.
By respecting its own traditional principles and values, which still feel current today, by considering employees a fundamental asset and by developing leading-edge production systems, Barilla has become one of the world's most esteemed food companies, and one that is recognized worldwide as a symbol of Italian know-how.
For more information: www.barillagroup.com / www.barillaus.com
About Brickfish®
Brickfish® is the award winning social media solution that successfully creates ongoing engagement and conversations with consumers using social media. Brickfish provides brands a platform that energizes viral sharing among consumers via the social Web. Consumers create brand friendly UGC and then virally share that content with their vast social networks through widgets, blogs, IM's, and more. All engagements are tracked with Viral Map® and Geo View technologies, which provide detailed, real-time data on reach, engagement, frequency, and viral activity across the entire Social Web and geographically. Brickfish has launched successful campaigns for Microsoft, MTV Networks, Nike, Victoria's Secret, Samsung, Coach, Givenchy, The North Face®, Estee Lauder, Qualcomm, and many, many more, generating over 200 million consumer engagements. Brickfish is a 2008 Red Herring Global 100 winner and a 2009 OMMA Award winner for Best Viral Campaign.
For more information: www.brickfish.com
About Meals On Wheels Association of America (MOWAA)
MOWAA is the oldest and largest organization in the United States representing those who provide meal services to people in need. MOWAA works toward the social, physical, nutritional, and economic betterment of vulnerable Americans. MOWAA provides the tools and information its programs need to make a difference in the lives of others.
MOWAA is a Member organization, and its Membership consists of Senior Nutrition Programs in the United States. MOWAA Member programs throughout the country provide nutritious meals and other nutrition services to men and women who are elderly, homebound, disabled, frail, or at risk.
As a national organization, MOWAA focuses on those issues that can best assist its Member programs in achieving their individual missions of providing quality meals and nutrition services to as many people as possible in the most efficient and effective manner, all "so no senior goes hungry"®.
For more information: http://www.mowaa.org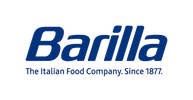 Barilla