Published 01-15-10
Submitted by Oxfam America
Oxfam staff in Haiti is providing shovels and picks for local workers to clear rubble to search for trapped victims in the capital, Port-au-Prince. The international aid agency is also working to provide water by setting up water tanks in the city.

Oxfam is flying water, sanitation, health, and shelter equipment to Santo Domingo to be carried overland to the quake zone. The agency also has stocks of goods and equipment in Panama on stand-by. An additional 17 Oxfam humanitarian response specialists arrived in Haiti today.

"Our focus is clean water," said Michael Delaney, director of humanitarian response at Oxfam America. "People can go ten days without food, but we can only go three days without water. Many of the water systems are broken down because of this tragedy."
Oxfam has had brief and erratic communications with members of its team in Haiti. Many have had their houses destroyed and are now having to sleep in the street. Some have lost family members. One Oxfam staff member was killed in the earthquake. Essential communications with the team are marginally improving, and Oxfam has more communication equipment arriving today. A horrific picture of need, and the vast obstacles to getting aid to people in need, is emerging.
The Oxfam team in Port-au-Prince is supporting immediate search and rescue operations while beginning to provide for urgent water and sanitation needs. Oxfam is collaborating with the UN and other aid agencies on the ground. While many international agencies are basing efforts in the wrecked capital, Oxfam is concerned that the rural epicenter of the quake could also be in dire need of aid.

"This is a nightmare for survivors. People are traumatized and in great need, and communications are fractured. We are now beginning to get aid through despite the challenges," said Delaney.
Oxfam understands the Haitian government is planning to set up 14 camps around the capital to give people somewhere to sleep. In this situation, camps could offer the best temporary solution to get food, water, and sanitation to people in need. Oxfam's expertise in water and sanitation is an essential service that will be needed in the coming days.
To support Oxfam's efforts in Haiti, please donate to Oxfam America's Haiti Earthquake Response Fund. Donations can be made at www.oxfamamerica.org, by phone (1-800-77-OXFAM), by fax (1-617-728-2562) or by mail (Oxfam America, Haiti Earthquake Response Fund, PO Box 1211, Albert Lea, MN 56007-1211).
Notes to editors
Oxfam has two staff members in Port-Au-Prince and Dominican Republic who are available for interviews. For further information, and to arrange interviews, please contact Liz Lucas at 617 785 7772 or llucas@oxfamamerica.org.
Oxfam America has raised over $5 million dollars since Tuesday's earthquake. For more information on fundraising, contact Helen DaSilva at 617 331 2984 or hdasilva@oxfamamerica.org.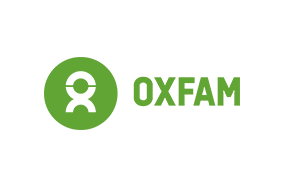 Oxfam America
Oxfam America
Oxfam is a global organization working to end the injustice of poverty. We help people build better futures for themselves, hold the powerful accountable, and save lives in disasters. Our mission is to tackle the root causes of poverty and create lasting solutions. Join us: oxfamamerica.org.
More from Oxfam America