Published 01-14-10
Submitted by CVS Health
The CVS Caremark Charitable Trust announced today that it awarded $6.3 million to nonprofit organizations across the country in grants in 2009. These grants align with CVS Caremark All Kids Can, a signature program focusing on children with disabilities, as well as provide support for medical services for the uninsured, grants to pharmacy schools, scholarships for the children of CVS Caremark colleagues and funding for community organizations for which CVS Caremark colleagues act as volunteers.
Today, during a special nationwide "Day of Giving," company representatives -- ranging from regional managers to corporate employees -- visited nonprofits in seven states, from Arizona to Rhode Island, to personally present these organizations with their grant checks. These grant recipients were chosen through the CVS Caremark Charitable Trust's annual grant application process.
"We hope these much needed grants will enable these organizations to start the New Year off with renewed energy," said Eileen Howard Dunn, Vice President, CVS Caremark Charitable Trust. "The CVS Caremark Charitable Trust is proud to partner with them to make a difference in the lives of children with disabilities and their families and to promote health and wellness to those who need it most."
Women of Means, a nonprofit organization that provides free health care for women and children in Massachusetts homeless shelters, received a grant from CVS Caremark during a site visit today.
"When the economy fell apart, thousands of people lost their homes, and we saw increased demand for free health care in area shelters. Yet with a 40 percent drop in foundation and donor support, we had to cut back to a bare bones budget," said Dr. Roseanna Means, Founder, Women of Means. "This grant from CVS Caremark will allow us to continue giving thousands of women and children displaced by poverty and homelessness the 'means' to move forward in their lives -- to achieve better health, to experience improved self esteem, to feel hope and self-respect."
Additional nonprofits that received a surprise visit and grant check during today's Day of Giving included:


Southwest Autism Research and Resource Center in Phoenix, AZ


La Rabida Children's Hospital in Chicago, IL


Linda Creed Epstein Foundation in Philadelphia, PA


The Woonsocket, RI Young Men's Christian Association (YMCA)


Pregnancy Center and Clinic of Low Country, Inc. in Hilton Head, SC


Matthew Walker Comprehensive Health Center in Nashville, TN


Other grant recipients included the Los Angeles-based Junior Blind of America, which helps children and adults who are blind, visually impaired or multi-disabled achieve independence. The organization will use the grant from the CVS Caremark Charitable Trust for their afterschool program that uses physical activity to teach children about teamwork and independence.
"In our community, and in communities across the nation, children with disabilities have too few opportunities for inclusion and play," said Miki Jordan, president and CEO of Junior Blind of America. "Junior Blind of America is grateful to CVS Caremark for recognizing this need and helping our blind, visually impaired and multi-disabled students lead healthier and happier lives through the support of this CVS Caremark Charitable Trust grant."
The complete list of nonprofit organizations awarded CVS Caremark Charitable Trust grants during today's Day of Giving include:

Alabama

Children's Hospital of Alabama


Special Equestrians



Arizona

Banner Health Foundation


Keogh Health Foundation


Southwest Autism Research And Resource Center


University of Arizona Foundation



California

AltaMed Health Services Corporation


City Help


Community Partners - Circle of Friends


Hospice by the Bay


Junior Blind of America


Kidpower Teenpower Fullpower International


Pediatric Therapy Network


Special Equestrian Riding Therapy



Colorado

Dental Aid



Connecticut

The Kennedy Center



District of Columbia

Girl Scout Council of the Nation's Capital


Kids Enjoy Exercise Now


MedStar "" Georgetown Medical Center


United Cerebral Palsy Associations



Florida

Best Buddies International


Chairscholars Foundation


Island Dolphin Care


New Horizons Service Dogs


St. Petersburg Free Clinic


Volunteer USA Foundation



Georgia

Memorial Health University Medical Center



Hawaii

Waimanalo Health Center



Illinois

Chicago Children's Museum


Keshet


La Rabida Children's Hospital


Music Institute of Chicago


Special Olympics Illinois



Indiana

Depaul Reading and Learning Association


Evansville Association for the Blind


Goodwill BridgePointe Services


Turnstone Center for Disabled Children and Adults



Kansas

Kansas University Endowment Association



Louisiana

Greater New Orleans Miracle League


Northwest Louisiana Interfaith Pharmacy



Maryland

Special Olympics Maryland



Massachusetts

Boston Medical Center Corporation


Catholic School Foundation


Piers Park Sailing Center


Whittier Street Health Center Committee


Women of Means


YWCA Southeastern Massachusetts



Michigan

Childrens Hospital of Michigan



Minnesota

Wilderness Inquiry



New Jersey

ARC of New Jersey


Rutgers the State University


Visiting Homemaker Service of Passaic County


Women's Health and Counseling Center



New York

Advocates for Children of New York


Foundation for Educating Children with Autism


ICD-International Center for the Disabled


Marquis Studios Ltd.


QSAC


Spence-Chapin Services to Families and Children


Theatre Development Fund



North Carolina

Bubel Aiken Foundation


Community Health Services of Union County


Free Rein


Mountain Area Health Education Center


Presbyterian Hospital Foundation


Special Olympics North Carolina


The Triangle New School Foundation



North Dakota

Dakota Boys Ranch Association



Ohio

Christian Community Health Services


The Cleveland Clinic Foundation


Healthcare 2000 Community Clinic


Metrohealth Foundation



Pennsylvania

Children's Hospital Foundation


Linda Creed Epstein Foundation


Misericordia University



Rhode Island

Boys & Girls Clubs of Providence


Children's Friend and Service


Day One


IN-SIGHT for the Blind


March of Dimes Foundation


Woonsocket Headstart Child Development Association


The Woonsocket R.I. Young Men's Christian Association



South Carolina

Pregnancy Center and Clinic of Low Country, Inc.



Tennessee

Association for Guidance Aid Placement & Empathy


Matthew Walker Comprehensive Health Center



Texas

Arlington I S D Education Foundation


Brighton School


Cook Children's Medical Center


Houston Ear Research Foundation



Virginia

Young Men's Christian Association of Greater Richmond



West Virginia

Children's Therapy Clinic



Wisconsin

United Cerebral Palsy of Greater Dane County




The CVS Caremark Charitable Trust will be accepting applications for 2010 grants from May 1 to June 15, 2010. For additional information, visit: http://info.cvscaremark.com/community/our-impact/charitable-trust/featured-recipients


About the CVS Caremark Charitable Trust
The CVS Caremark Charitable Trust, Inc. is a private foundation created by CVS Caremark Corporation (NYSE: CVS). CVS Caremark is the largest provider of prescriptions and related health care services in the nation. The Trust's mission is to provide funding for health care, education and community involvement initiatives in CVS Caremark communities. General information about CVS Caremark is available through the Investor Relations portion of the Company's Web site at http://investor.cvs.com, or through the Web site's press room at www.cvs.com/pressroom.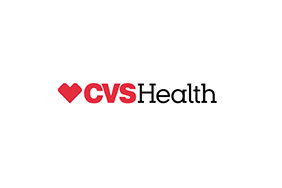 CVS Health
CVS Health
CVS Health (NYSE: CVS), is a pharmacy innovation company helping people on their path to better health. Through our 7,800 retail pharmacies, more than 900 walk-in medical clinics, a leading pharmacy benefits manager with nearly 65 million plan members, and expanding specialty pharmacy services, we enable people, businesses and communities to manage health in more affordable, effective ways. This unique integrated model increases access to quality care, delivers better health outcomes and lowers overall health care costs. Find more information about how CVS Health is shaping the future of health at www.cvshealth.com.
More from CVS Health