Published 01-14-10
Submitted by Marketwired
Following Monday's devastating 7.0-magnitute earthquake in Haiti, Marketwire is making available at no charge its distribution services to organizations offering relief to those affected by this natural disaster.
As a full-service newswire and communications workflow solutions provider, Marketwire is waiving fees for all appropriate press releases and announcements sent through its North America, Latin America and Caribbean distribution channels. Marketwire's corporate social responsibility partner CSRwire also is waiving fees for distribution to its related networks.
"Now is time to pull together in support of the relief efforts for the hundreds of thousands -- perhaps millions -- of people affected by this massive disaster," said Michael Nowlan, president and CEO of Marketwire. "By waiving our distribution fees to support related communications, as is our policy, we hope we can make a small difference in Haiti's recovery. We extend our deepest sympathy to all those in need."
For more information on Marketwire's disaster relief offering, please call 800-774-9473.
About Marketwire
The only fully integrated North America-based global newswire, Marketwire is a full-service partner to IR, PR and MarCom professionals seeking top-tier press release distribution, media management, multimedia and monitoring solutions. Marketwire's customer-centric corporate philosophy focuses on being the best by infusing every aspect of its business with the following core attributes: precision, adaptability, innovation and simplicity.
Marketwire delivers its clients' news to the world's media and financial communities, fulfilling disclosure requirements in North America in compliance with the Securities and Exchange Commission (SEC) and the Toronto Stock Exchange (TSX), and serving as Primary Information Provider (PIP) with the UK's Financial Services Authority (FSA). With a reputation for technology leadership, Marketwire offers innovative products and services -- including Social Media, Search Engine Optimization, News Dashboard coverage reports, exclusive access to networks such as The Canadian Press Wire Network, Easy IR and Easy PR workflow solutions, and more -- that help communication professionals maximize their effectiveness while ensuring accuracy and best practices. Having merged companies (Market Wire and CCNMatthews) in April 2006, and enjoying a combined history of 25 years of service, Marketwire is now majority-owned by OMERS Private Equity, which manages the private equity activities of OMERS Administration Corporation and today has $4 billion of investments under management. The group's investment strategy includes the active ownership of businesses in North America and Europe. For further information visit: www.omerspe.com.
Marketwire distributes the majority of press releases issued by publicly traded companies in Canada and serves more than 11,000 clients worldwide through 20 offices on four continents. For more information, visit us at http://www.marketwire.com/.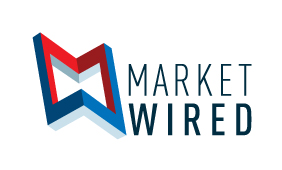 Marketwired
Marketwired
Marketwire empowers the world's communicators to achieve greatness and move beyond words, offering press release distribution and social media insights.
More from Marketwired