Published 01-14-10
Submitted by PepsiCo
The PepsiCo Foundation today announced it will donate $1 million to the earthquake victims in Haiti and that PepsiCo (NYSE: PEP) will provide Quaker products as well as bottled water and Gatorade for the disaster victims through its bottlers in Florida and the Dominican Republic.
Of the $1 million, the PepsiCo Foundation has committed $500,000 for humanitarian relief to be allocated to three of its strategic partners, including the American Red Cross (to be earmarked for Red Cross partners operating in Haiti), Save the Children and Friends of the World Food Program.
The remaining $500,000 of the pledge will be used to support longer-term rebuilding efforts designed to strengthen Haiti's infrastructure and limit significant damage from future disasters.
About the PepsiCo Foundation
Established in 1962, the PepsiCo Foundation is the philanthropic anchor of PepsiCo, responsible for providing charitable contributions to eligible non-profit organizations. The Foundation is committed to developing sustainable partnerships and programs in underserved regions that provide opportunities for improved health, environment and inclusion. For more information visit: http://www.pepsico.com/Purpose/PepsiCo-Foundation.aspx.
About PepsiCo
PepsiCo offers the world's largest portfolio of billion-dollar food and beverage brands, including 18 different product lines that each generate more than $1 billion in annual retail sales. Our main businesses - Frito-Lay, Quaker, Pepsi-Cola, Tropicana and Gatorade - also make hundreds of other nourishing, tasty foods and drinks that bring joy to our consumers in over 200 countries. With more than $43 billion in 2008 revenues, PepsiCo employs 198,000 people who are united by our unique commitment to sustainable growth, called Performance with Purpose. By dedicating ourselves to offering a broad array of choices for healthy, convenient and fun nourishment, reducing our environmental impact, and fostering a diverse and inclusive workplace culture, PepsiCo balances strong financial returns with giving back to our communities worldwide. For more information, please visit www.pepsico.com.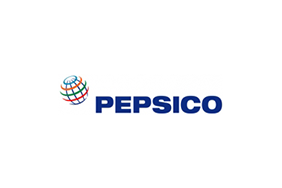 PepsiCo
PepsiCo
PepsiCo products are enjoyed by consumers one billion times a day in more than 200 countries and territories around the world. PepsiCo generated more than $66 billion in net revenue in 2014, driven by a complementary food and beverage portfolio that includes Frito-Lay, Gatorade, Pepsi-Cola, Quaker and Tropicana. PepsiCo's product portfolio includes a wide range of enjoyable foods and beverages, including 22 brands that generate more than $1 billion each in estimated annual retail sales.
At the heart of PepsiCo is Performance with Purpose - our vision to deliver financial performance over the long term by integrating sustainability into its business strategy, leaving a positive imprint on society and the environment. We do this in part by offering a wide range of products; increasing the number of our nutritious foods and beverages; reducing our environmental impacts; and supporting our employees and the communities where we do business; all of which will help position the company for long-term sustainable growth. For more information, visit www.pepsico.com.
More from PepsiCo