Published 01-14-10
Submitted by Fetzer Vineyards
Fetzer Winery continues to gain recognition for its dedication to the environment as it was recently recognized by the Waste Reduction Award Program (WRAP) of the California Integrated Waste Management Board for its outstanding achievements in reducing, reusing, and recycling. Fetzer is well known for its commitment to the environment as this is the 13th WRAP award Fetzer has received for its achievements in waste management.
As a pioneer in environmentally sustainable practices, Fetzer Vineyards has been recognized for its accomplishments in waste management for more than twenty years. One of Fetzer's most notable accomplishments has been reducing its waste to landfill by 96% -- from 1,724 tons in 1990 to 58.8 tons in 2008. Part of this success has been achieved by Fetzer's comprehensive recycling initiative, which includes recycling more than 968 tons of glass, cardboard, paper, plastics, metal, pallets, barrels, and many other items. Additionally, Fetzer also produces approximately 2,500 tons of compost and mulch from leftover grape seeds, skins, and stems and uses it in the vineyards and landscaping at the winery.
"At Fetzer, sustainability means practicing environmental and social responsibility in all aspects of our winemaking. By receiving our 13th WRAP award this further demonstrates our dedication to promoting and practicing environmental stewardship. Fetzer not only makes great wines, but we do so in an earth-friendly way," said Mike Haering, Fetzer brand manager.
During 2008, Fetzer underwent a major packaging change that converted its entire line of wines to light-weight bottles. This initiative reduced the weight of glass by an average of 14% per bottle, which resulted in a savings of 2,173 tons of glass per year. Fetzer Vineyards has been a pioneer and leader in implementing many types of sustainable practices in both the winery and vineyard operations and has received many awards for its achievements. The company won the Governor's Environmental and Economic Leadership Award (GEELA) in 2003 and again in 2008, as well as the Flex Your Power Award in 2005 & 2008 from California's Public Utilities Commission for energy and water conservation. Fetzer has also received many other awards due to its excellent record of developing innovations that have environmental, social, and economic benefits.
Fetzer wines, produced at Fetzer Vineyards in Hopland, California, are marketed and produced by Brown-Forman Corporation. Brown-Forman is a diversified producer and marketer of fine quality consumer products, including Jack Daniel's, Early Times, Canadian Mist, Southern Comfort, Finlandia Vodka, and Korbel California Champagnes. For more information, visit www.fetzer.com.
We Make Our Wine Responsibly. Please Enjoy It Responsibly.
© Fetzer Vineyards, Hopland, Mendocino, Co., CA www.fetzer.com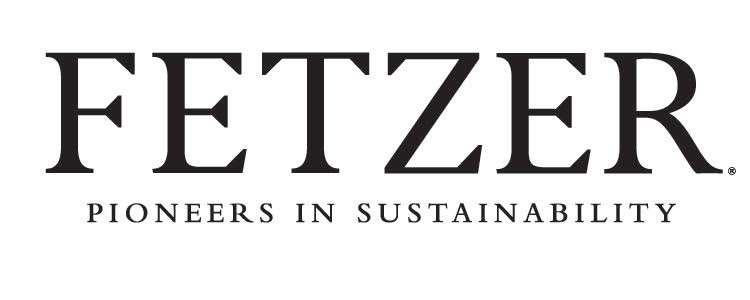 Fetzer Vineyards
Fetzer Vineyards
A pioneer in regenerative winemaking, Fetzer Vineyards continues its legacy of hard work, rebellious thinking and crafting wines that make a difference. Since its founding in 1968, Fetzer Vineyards has consistently developed and implemented practices that are environmentally friendly, socially responsible and ultimately regenerative, becoming the world's largest winery to receive B Corporation certification, in 2015. B Corp certification standards, developed by the non-profit B Lab, are widely recognized as the highest standards for social and environmental responsibility in business. Ultimately, Fetzer Vineyards strives for the perfect relationship between land, climate and vine to regenerate communities and bring wines of remarkable quality and character to the table. www.fetzer.com
More from Fetzer Vineyards