Published 01-14-10
Submitted by UPS
UPS (NYSE:UPS) today contributed more than US$1 million in cash and in-kind support to earthquake relief efforts in Haiti through its charitable arm, The UPS Foundation.
The $1 million donation will include $500,000 in cash and up to $500,000 of in-kind services for the shipment of needed supplies. The funds will be divided between The American Red Cross, CARE, UNICEF and other organizations that assist with long-term relief activities.
"With hundreds of thousands of people affected, our hearts go out to Haiti," said Dan Brutto, president of UPS International. Brutto serves on the Board of Directors for the U.S. Fund for UNICEF. "Through our financial commitment and logistics expertise, UPS is positioned to respond quickly to the urgent needs and tremendous suffering that have been created by the earthquake. We felt it was critical that we act fast to support the relief efforts."
With a network that extends around the globe, UPS has been a leader in disaster relief and response. In recent years, UPS relief efforts in the Philippines, Samoa, China, Myanmar and across the United States have included warehouse management, transportation network design and supply chain distribution.

In addition to providing financial and in-kind commitments to Haiti relief, UPS is a member of the World Food Programme's Logistics Emergency Teams (LETs) and anticipates the activation of those teams. The LETs initiative involves providing "loaned" logistics experts to oversee on-site disaster response, normally for a deployment of three-to-six months.
UPS provided logistics support in Haiti just two years ago when the island nation was slammed by hurricanes and flooding. One of the UPS experts dispatched in 2008, UPS Americas Region Health and Safety Manager John Vera, describes crisis response in Haiti as extraordinarily difficult because the country has little modern infrastructure.
"Our job is to respond quickly and get supplies to those who need it most, but it's not an easy task in Haiti," said Vera.
UPS will continue to work closely with relief organizations that are active in the Haiti recovery effort over the coming weeks.
Founded in 1951 and based in Atlanta, Ga., The UPS Foundation's major initiatives include programs that support community safety, nonprofit effectiveness, economic and global literacy, environmental sustainability and diversity. The UPS Foundation pursues these initiatives by identifying specific projects where its support can help produce a measurable social impact. In 2008, The UPS Foundation donated $46.9 million to charitable organizations worldwide. Visit for more information about UPS's community involvement.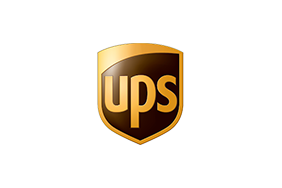 UPS
UPS
UPS is a global leader in logistics, offering a broad range of solutions including transporting packages and freight; facilitating international trade, and deploying advanced technology to more efficiently manage the world of business. Headquartered in Atlanta, UPS serves 10.6 million customers daily in more than 220 countries and territories worldwide.
For more information, please visit UPS.com or the company's Sustainability website, ups.com/sustainability. View and subscribe to UPS Horizons, our sustainability newsletter, by visiting ups.com/sustainabilitynewsletter.
More from UPS