Published 12-15-09
Submitted by IBM
IBM (NYSE: IBM) today announced it has been selected by Australian energy provider Western Power as the systems integration and project management partner for its SmartGrid-Advanced Meter Infrastructure pilot
Under the agreement, IBM will build a roadmap for the design and implementation of an intelligent network, comprising smart meters and a communications backbone that will enable Western Power to deliver more reliable, sustainable and cost effective energy solutions to homes and businesses in the south-west of Western Australia.
Western Power's SmartGrid-Advanced Meter Infrastructure pilot program is focused on providing a platform for a range of energy efficiency and demand management initiatives in Western Australia. It will be included in the scope of the Perth Solar City Project.
Perth Solar City is an Australian Government Solar City and will be delivered to communities within Perth's Eastern region over the next 4 years. Western Power will lead the $73.5 million initiative designed to help communities rethink the way they produce, use and save energy.
Residents will be offered free energy advisory services, and generous price reductions on solar hot water and solar photovoltaic (PV) systems. One of the key objectives of the program is to engage the community and encourage behaviour change in energy consumption through energy assessments and education.
Key to the success of the Solar City initiative is the design and deployment of an intelligent network - a digital, open standards-based network of sensors, metering, communications, computer processors, and analytics which connects an entire utility company, from power plant to plug.
Western Power's Smart Grid Manager, Lisa Cunningham, welcomed the announcement of IBM as the preferred partner for this project.
"Through smart grid technology Western Power is enabling customers to become smarter and more efficient in their use of power. This is particularly relevant given the increasing cost of electricity.
"Having a smart meter installed will enable customers to view consumption rates and costs of appliances. The smart meter also automatically alerts Western Power to power interruptions and enables rapid outage management.
"By partnering with IBM on this important project, Western Power hopes to bring workable energy saving tools to our customers to help them use power more efficiently," Ms. Cunningham said.
Leveraging its global expertise in intelligent utility network transformation, IBM has already begun work with Western Power to identify solution requirements, design network architecture, and develop implementation plans. Key IBM skills include architecture design, process improvement, change management, security, program & project management, requirements definition, implementation and support.
"The development of smart utility networks is vital if we are to build a more, sustainable and efficient Australia for the future," said Katie Bambrick, Managing Partner for IBM Global Business Services in Australia and New Zealand. "IBM is delighted to bring to bear its business consulting and industry expertise, project experience and proven methodologies to help lay the foundation for a smarter energy network for Western Australia."
IBM is currently working on seven of the world's ten largest advanced meter management projects, and is involved in almost 50 smart grid engagements around the world, including with Energy Australia and Country Energy in Australia.
In 2007 IBM formed the Global Intelligent Utility Network Coalition, with the aim of accelerating the adoption of smart grid technologies and solutions on a global basis through collaboration and knowledge sharing among member utilities.
In September 2009, IBM unveiled a new standards-based industry software platform and business partner validation program that will enable utility companies to operate more efficiently and accelerate the development of their smart utility solutions.
IBM's contract with Western Power was signed in October 2009.
For more information about Western Power visit www.westernpower.com.au.
For more information about Perth Solar City visit www.perthsolarcity.com.au.
For more information about IBM and smart utilities visit www.ibm.com/energy.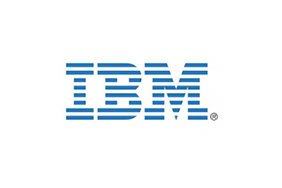 IBM
IBM
Innovation – joining invention and insight to produce important, new value – is at the heart of what we are as a company. And, today, IBM is leading an evolution in corporate citizenship by contributing innovative solutions and strategies that will help transform and empower our global communities.
Our diverse and sustained programs support education, workforce development, arts and culture, and communities in need through targeted grants of technology and project funds. To learn more about our work in the context of IBM's broader corporate responsibility efforts, please visit Innovations in Corporate Responsibility.
More from IBM