Published 12-15-09
Submitted by KPMG
KPMG LLP, the U.S. audit, tax and advisory firm, has appointed Kathy Hopinkah Hannan to the newly created position of National Managing Partner, Diversity and Corporate Social Responsibility, effective immediately.
In her new role, Hannan will lead the firm's diversity and corporate social responsibility strategy and initiatives, including fostering an environment of inclusion that embraces diversity among KPMG's partners, employees, vendors and clients, as well as community involvement, charitable giving, environmental, pro bono, and volunteerism programs. She will continue to co-chair KPMG's Diversity Advisory Board helping the leaders of the firm's national diversity networks, including KPMG's Network of Women of which she is a founder, to advance the firm's diversity strategy and results. She will also chair KPMG's Corporate Citizenship Steering Committee.
"Driving the business case for diversity through engagement and accountability, and having a cohesive corporate social responsibility strategy that responds to the issues of the day are business imperatives for KPMG," said Hannan. "I hope to take KPMG's already highly recognized diversity and corporate social responsibility initiatives to the next level."
Hannan brings extensive leadership, diversity and philanthropy experience to her new position. Most recently, she was the area managing partner of tax services for KPMG's Midwest region, the firm's first female to be named to such a position. She has held a variety of other leadership positions at KPMG since joining the firm's New York office in 1985 and being admitted to the partnership in 1994. She was vice chair of Human Resources responsible for retention, recruitment and workplace initiatives, and the managing partner for KPMG's Chicago-Metro tax practice, which grew 65 percent during her tenure. She has also served as the Midwest partner-in-charge of international services.
Hannan's work has earned her a number of awards and recognition. Earlier this year, she was cited as one of DiversityInc's "Women We Love," and she has been honored as a 2006 Anti-Defamation League's Woman of Achievement. She was named one of the 2006 Illinois CPA Society's Women to Watch as well as the 2003 Woman CPA of the Year by the American Woman's Society of Certified Public Accountants. In 2000, she was selected by Crain's Chicago Business as one of its top "40 under 40" executives.
In the business community, Hannan has been involved with a number of civic organizations and professional boards. She is a member of the AICPA, the Illinois CPA Society, the New York State Society of CPAs and the American Women's Society of CPAs. Hannan serves on the Board of Regents for Loras College in Dubuque, Iowa, and will soon join the advisory board of Catalyst. She has also served as a member of the National Advisory Council of Indian Education, is an advisor to the American Indian Center, and a mentor with Menttium(SM) 100
She resides in Wheaton, Ill., with her family.
About KPMG LLP
KPMG LLP, the audit, tax and advisory firm (www.us.kpmg.com), is the U.S. member firm of KPMG International. KPMG International's member firms have 137,000 professionals, including more than 7,600 partners, in 144 countries.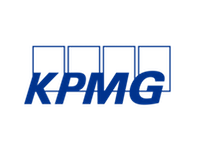 KPMG
KPMG
KPMG LLP, the audit, tax and advisory firm, is the U.S. member firm of KPMG International. KPMG International's member firms have 113,000 professionals, including 6,800 partners, in 148 countries.
More from KPMG