Published 12-11-09
Submitted by Weber Shandwick
Copenhagen, 11 December 2009-The postal industry today became the first services sector to set a global emissions target for its industry when the International Post Corporation (IPC), which represents the world's leading post operators, today announced that 20 member postal operators will work together to collectively reduce their carbon emissions by 20% by 2020, based on 2008 levels.
The commitment to an industry-wide carbon reduction target was announced at a panel discussion on the postal industry and climate change, moderated by Nadine Dereza. During the discussion Jean-Paul Bailly, Chairman of the International Post Corporation and CEO of Groupe La Poste, presented the "IPC Postal Sector Sustainability Report on the Environment", the industry's first ever combined sustainability report. Twenty post operators which collectively represent 80% of global mail volumes participated in this first round of reporting, using the IPC Environmental Measurement and Monitoring System, developed specifically for the industry.
IPC members manage over 100,000 facilities and 600,000 transport vehicles. The 20 post operators that contributed to the Sustainability Report collectively currently emit 8.36 million tonnes of CO2. The target set will reduce that total to 6.688 million tonnes by 2020.
"This is a momentous occasion, not just for us in the postal industry, but for business as a whole", said Jean-Paul Bailly. "As the first services sector to unite on a global scale to tackle its industry's global carbon footprint, we're demonstrating what can be done when organisations work together. Curbing CO2 emissions is something that concerns the entire industry, and it makes sense to take a sector approach to reaching a solution", he concluded.
Yvo de Boer, Executive Secretary of the United Nations Framework Convention on Climate Change (UNFCCC), applauded the announcement. "I welcome this global commitment by an entire service sector as an example of the vision and leadership required at all levels to effectively combat climate change, and I encourage the postal sector to continue to set an example".
The 20 post operators who took part in the EMMS report and have together set the joint emissions reduction target are: An Post, Ireland; Australia Post; Canada Post; Correios de Portugal; Correos y Telegrafos, Spain; Deutsche Post, Germany; Groupe La Poste, France; Hellenic Post, Greece; Itella Post, Finland; La Poste/De Post, Belgium; Magyar Posta, Hungary; New Zealand Post; Norway Post; Posten Norden AB, Denmark and Sweden; Postes et Telecommunications Luxembourg; Royal Mail, United Kingdom; Swiss Post; TNT, The Netherlands; and the United States Postal Service.
About the International Post Corporation
The International Post Corporation (IPC) is a cooperative association of 24 member postal operators in Europe, North America and the Asia-Pacific region. Over the past two decades IPC has collaborated with its members to upgrade the quality of mail service by developing technology systems that bring transparency to the mail processing system and delivery chain. It also manages the system for incentive-based payments between postal operators and creates business intelligence for its members, by providing a range of platforms for CEOs and senior management to exchange best practices, discuss strategy and engage in industry research. IPC represents the majority of the world's mail, with its members delivering about 80 percent of global postal volumes. They also account for nearly 2.4 million jobs. IPC is based in Brussels, Belgium and has an international staff of 60 representing more than 17 countries. IPC is an organisation governed by a board comprised of CEOs from eleven member posts and the IPC Chief Executive Officer.
For more information on these and other IPC member post environmental and corporate sustainability initiatives already in progress, visit www.ipc.be and go to Sustainability.
To access the press kit online and view the webcast of the event visit: http://www.ipc.be/en/Media/Cop15.aspx
For edited footage of the webcast please visit:
Full avi zip (1.31Gb)
http://www.promvideo.be/clients/IPC/IPC_event_Kopenhagen.avi.zip
Full mov zip (1.83Gb)
http://www.promvideo.be/clients/IPC/IPC_event_Kopenhagen.mov.zip
About the Carbon Measurement System
The reporting system consists of a questionnaire which is based on:
The requirements of international best practice standards of:




Dow Jones Sustainability Index


FTSE4Good


Carbon Disclosure Project


Greenhouse Gas (GHG)Protocol


Global Reporting initiative (G3) sustainability reporting guidelines


ISO 14000


And current best practice from the corporate environment, including:


Postal companies


Logistics and transportation companies


Leading-edge global businesses including customers


Once the answers are audited through a process that includes web review, checking of documents, interview and expert opinion, ten key management proficiency areas are scored with weightings assigned for answers, questions and proficiency areas that include:


Principles


Management and strategy


Policy and procedure


Employee engagement


Activity


Measurement and verification


Targets


Performance


Disclosure "" reporting


Value chain management


Carbo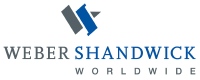 Weber Shandwick
Weber Shandwick
Weber Shandwick is one of the world's leading global public relations firms with offices in major media, business and government capitals around the world. The firm specializes in strategic marketing communications, media relations programs, public affairs, reputation management and issues management, and provides corporate communications counseling. Weber Shandwick also provides specialized integrated services including Web relations, advocacy advertising, market research and visual communications. Find out more at www.webershandwick.com. Weber Shandwick is a unit of The Interpublic Group of Companies (NYSE: IPG), which is among the world's largest advertising and marketing services organizations.
More from Weber Shandwick