Published 12-02-09
Submitted by GlobalGiving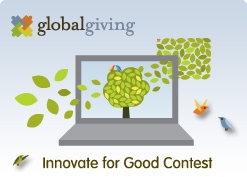 GlobalGiving, the marketplace for finding and funding grassroots projects around the world, is giving developers the opportunity to show off their creativity and talent in a way that could have big social impact and major visibility through the GlobalGiving and eBay platforms using either GlobalGiving or eBay APIs-or mashing up both. The winning developer will get an all-expenses-paid trip to visit a GlobalGiving project in one of the 85 countries in which GlobalGiving projects operate!
"We are excited to leverage our eBay GivingWorks API and engage our developer community to help one of the most valued nonprofits in our network," said Robert Chatwani, Head of eBay Global Citizenship. "This is an exciting way to deliver on our strategy of expanding our support for organizations like GlobalGiving. We can't wait to see what gets created."
Entries will be reviewed by a high-profile panel of judges including Robert Chatwani, Head of eBay Global Citizenship, Mari Kuraishi, President of GlobalGiving, Erich Broksas, SVP Innovation and Investments at Case Foundation, and Adam Hirsh COO of Mashable.
The contest celebrates the launch of GlobalGiving's developer program, GlobalGiving To Go, which enables any developer to use GlobalGiving's APIs to develop applications that expand awareness of GlobalGiving and its projects-and improve the giving experience on or off of the GlobalGiving platform. eBay plans to market the contest to its community of 100,000 developers on GlobalGiving's behalf. Developers will have the option to use either eBay GivingWorks APIs or GlobalGiving's APIs-or a mash up of both-to create a killer giving app. The contest is open to any developer-whether or not they currently participate in eBay's developer program.
"We are thrilled to launch our developer program with the help of eBay," said Mari Kuraishi, President of GlobalGiving. "Our hope is that, by opening our platform to developers worldwide, we can greatly expand our reach and impact, thereby channeling more funds to some of the world's most amazing social innovators on the planet."
The winning developer, in addition to visiting one or more GlobalGiving projects, will also have the opportunity to tour local sites in the project region. Second place prize is a $1000
GlobalGiving gift card that the winner can direct to one or more projects on GlobalGiving and third place price is a $500 Apple gift certificate.
Entries are being accepted now through March 3rd, 2010. Winners will be announced March 19th, 2010. Go to www.globalgiving.org/api-contest to learn more and enter.
About GlobalGiving

GlobalGiving (www.globalgiving.org) enables individuals and organizations to find and direct funds to high-impact, grassroots projects. By aggregating many donors, GlobalGiving is creating a new source of funding for people with innovative solutions to challenging world issues. Corporate partners include eBay, Hewlett-Packard, Gap, Inc., Ford Motor Company Fund, Nike, and The North Face, among others. In addition, major funding partners include Omidyar Network, the Hewlett Foundation, the Skoll Foundation, USAID, and the Sall Family Foundation. To date GlobalGiving has raised over $22 million for more than 1,500 projects around the world.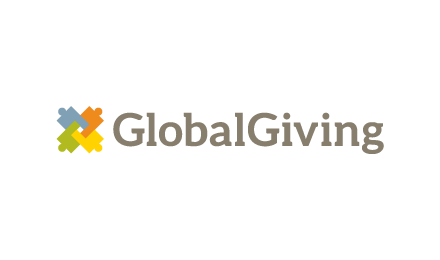 GlobalGiving
GlobalGiving
GlobalGiving is the first and largest global crowdfunding community. We promote a virtuous circle of good by helping nonprofits, individual donors, and companies enhance the effectiveness of locally-led projects around the world. We work with companies on their strategic community investment, employee engagement and cause marketing programs to strengthen thousands of nonprofits in more than 165 countries.
More from GlobalGiving