Published 11-20-09
Submitted by Levi Strauss & Co.
The Levi's® brand is proud to announce charity: water as the winning charity of its recent GO IV Fortune $100,000 green charity giveaway. Beginning in mid-October, GO IV Fortune players nominated hundreds of charitable organizations with a commitment to sustainability and the environment. The list was narrowed down to ten finalists and thousands of gamers voted for the charity they felt best embodied the Levi's® brand's pioneering spirit and rich legacy of promoting sustainability. Today charity: water was announced as America's choice.
charity: water (www.charitywater.org) is a non-profit organization that brings safe and clean drinking water to people in developing nations. Almost 1 billion people on the planet don't have clean water - one in eight people don't have access to the most basic of human needs. In three years, charity: water has raised more than $11 million and funded 1,549 water projects in 16 countries. 100 percent of public donations to charity: water goes directly to fund these important water projects. The charity: water team rallied their followers and fans to join in the movement to bring water to developing nations and used social networking and word-of-mouth efforts to encourage people to vote for them in Levi's® GO IV Fortune challenge.
"We're thrilled to accept the generous $100,000 charitable gift from Levi's. Almost a billion people on the planet currently lack access to clean drinking water, and 100 percent of the money will be used to bring clean and safe water to 5,000 people in need," says Scott Harrison, president and founder of charity: water.
Levi Strauss & Co. is an industry leader in promoting sustainability issues. From pioneering labor and environmental guidelines for suppliers, to supporting more sustainable ways to grow cotton - values guide everything the company does.
charity: water shares Levi's® passion for pioneering positive change and commitment to making our world a better place. The Levi's® brand is honored to support charity: water's mission to provide safe and clean drinking water to people in developing nations.
The GO IV Fortune interactive challenge wraps up later this week and another $100,000 will be awarded to the player who cracked the final cipher on Tuesday, November 17. The winner, who will be announced next week, will go to an undisclosed location on Saturday, November 21 to dig up the buried $100,000 prize.
About the Grayson Ozias IV Fortune Challenge
Launched October 5, 2009, at levi.com/goforth, this interactive challenge invites participants to solve mysteries as they unfold, keep up with other players or go for the gold themselves with the final cipher. It is a mystery, wrapped in a puzzle and an adventure across our country.
The narrative behind the challenge follows Grayson Ozias IV, a fictional character based on the Levi's® brand's pioneering and innovative spirit, on his adventures across America until his 1896 disappearance into the wilderness, after hiding his considerable fortune.
The game's scavenger hunt lead to many cities and towns across America, each a part of Grayson's journey and tasks players to step out from behind their computers and the hunt will lead some lucky player into the real world directly to the buried treasure. Each task at each city or town triggers the next clue in the challenge.
The ongoing puzzle, an elaborate cryptogram, requires a combination of knowledge, skill and determination. The players will be receiving clues and pieces of the puzzle from launch to finish. The first player to crack the final puzzle and send it to the Levi's® game team will win Grayson Ozias's buried fortune. Players can also win other great prizes throughout the journey.
The hidden fortune is the third expedition from Levi's® Go Forth campaign, first launched July 1, 2009. The campaign has been supported heavily in digital social media (Facebook, Twitter), online via rich media and offline (ESPN The Magazine). The first two expeditions-the New Declaration and the New Americans-were an homage to today's America.
About the Levi's® Brand
The Levi's® brand epitomizes classic American style and effortless cool. Since their invention by Levi Strauss in 1873, Levi's® jeans have become the most recognizable and imitated clothing in the world - capturing the imagination and loyalty of people for generations. Today, the Levi's® brand portfolio continues to evolve through a relentless pioneering and innovative spirit that is unparalleled in the apparel industry. Our range of leading jeanswear and accessories are available in more than 110 countries, allowing individuals around the world to express their personal style. For more information about the Levi's® brand, its products and stores, please visit http://levi.com.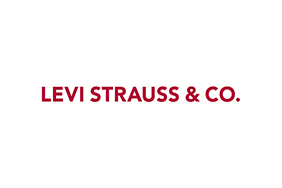 Levi Strauss & Co.