Published 11-18-09
Submitted by IBM
ARMONK, N.Y., Nov. 18 /CSRwire/ - IBM (NYSE:IBM) Sustainable Asset Analytics is designed to help clients manage real estate, supplier performance, carbon data collection and analysis, asset lifecycle maintenance, and all processes and systems used to support these activities. The service can be applied to everything from buildings to information technology and other office equipment to manufacturing tools and warehouse machinery to business travel.
Property, other assets and business activities of all types can be areas of waste and unnecessary greenhouse gas emissions. Culprits include poor planning and maintenance, inadequate energy management, the heating or cooling of unused space, and the inability to collect and analyze operational information. But by creating a comprehensive plan to manage and measure these activities and assets, clients can reduce energy and water use, lower greenhouse gas emissions and waste, and improve efficiency.
"Buildings alone are a source of huge waste and inefficiency, accounting for 70 percent of all energy use and 38 percent of all carbon dioxide emissions in the U.S.," said Rich Lechner, energy and environment vice president for IBM. "Squeezing out that inefficiency and cost requires new 'smarter' technologies and business analytics."
For example, by using a detailed carbon reduction strategy and implementation plan created with IBM for travel, property, information technology and procurement, the UK government's advisor on the English natural environment, Natural England, has reduced CO2 emissions by 25 percent toward a goal of 50 percent by next year.
Leading UK construction and regeneration group Morgan Sindall has engaged IBM for this offering. This engagement follows IBM's work performing a Strategic Carbon Management assessment for Morgan Sindall's operations.
Sustainable Asset Analytics draws on IBM's business analytics capabilities and consulting expertise to provide strategies and analysis for making real estate, facilities, capital projects and daily business activities sustainable for clients in the following areas:
-- Property carbon footprinting
-- Property carbon audit;
-- Travel carbon footprinting;
-- Project-based travel tracking and analysis;
-- Workplace transformation;
-- Consolidated real-time property-related data reporting;
-- Product and service lifecycle carbon analysis;
-- Data center management
Sustainable Asset Analytics is supported by a number of key IBM offerings, services, software tools and products, including:
-- IBM Maximo Property Performance Management Solution software, which is designed to extract and consolidate key property data from across all of a client's real estate to help assess and manage true total cost of ownership and environmental performance for buildings and other tangible assets;
-- The Green Sigma™ consulting offering, which is based on Lean Six Sigma methods, tools and advanced analytics to help clients measure and reduce energy and water use, waste and greenhouse gas emissions. After the data are collected and analyzed, the information is presented on a dashboard that allows the client to understand where consumption and waste are occurring;
-- Strategic Carbon Management, which uses a Component Business Model approach to help analyze CO2 emissions and energy use in any part of a client's business or an entire operation. This allows the client to prioritize where to make changes that will lower environmental impact and reduce costs.
-- IBM's strategic information management and analytics tool, Cognos, which is being integrated with many of our offerings in the sustainability arena: notably with both IBM Maximo and Green Sigma. This will allow powerful, flexible, customizable queries across the entire set of asset-related sustainability data.
To hear a podcast about this new offering visit: http://www-03.ibm.com/press/feed/audio/SSA_Podcast_Simon_Parsons_FINAL.mp3
For more on IBM's asset management consulting capabilities, go to: www.ibm.com/gbs/uk/assetmanagement
To learn more about IBM's green and sustainability consulting offerings visit: www.ibm.com/gbs/sustainability
For more information on IBM's full portfolio of energy and environment offerings and products, go to: www.ibm.com/green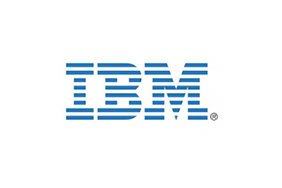 IBM
IBM
Innovation – joining invention and insight to produce important, new value – is at the heart of what we are as a company. And, today, IBM is leading an evolution in corporate citizenship by contributing innovative solutions and strategies that will help transform and empower our global communities.
Our diverse and sustained programs support education, workforce development, arts and culture, and communities in need through targeted grants of technology and project funds. To learn more about our work in the context of IBM's broader corporate responsibility efforts, please visit Innovations in Corporate Responsibility.
More from IBM