Published 11-17-09
Submitted by KPMG
Energy consumption in both old and new buildings can be cut by an estimated 30 to 50 percent while producing a favourable return on investments, according to a KPMG report, Climate Change: Risks & Opportunities in the Canadian Commercial Real Estate Market.
Commercial buildings are a major source of both direct and indirect greenhouse gas (GHG) emissions. Direct GHG emissions come from the on-site combustion of fuels for heating and cooling, as well as from the use of refrigerants, which are powerful greenhouse gasses. Indirect emissions come primarily from the GHGs released from fuel combustion related to producing construction materials and electricity used in the buildings.
"Going green is not just good for the environment, but can also make solid business sense," said Phil Ludvigsen, Director, Carbon Advisory Services, KPMG LLP. "Advantages include easier facility zoning and permitting, reduced tax burdens, and potentially lower insurance premiums. Add to this of course, the knowledge that going green is good for the planet."
Commercial real estate groups should realize that the economics are becoming even more compelling, particularly since a Canadian national market for carbon offsets related to building efficiency is on the horizon. Before this happens, forward-thinking companies will have long-term real estate agreements in place addressing development, ownership, and sale of all environmental attributes accrued from their commercial property.
Having a clear carbon management strategy should be part of any large commercial real estate holding. This strategy starts with assessing the GHG emissions related to the entire portfolio (knowing the carbon footprint). Gathering GHG information should follow a well-constructed GHG information management plan. Elements of such a plan include:


Organizational and Operational Boundary Conditions


GHG Qualification Process, Procedures, and Methods


Data Quality Control and Management


Ongoing Roles and Responsibilities


Auditing and Verification.


In 2005, the International Energy Agency estimated that buildings account for 20 to 40 percent of the world's energy use, a number that varies greatly depending on a country's climate and economy. In Europe, for example, buildings use about 40 to 45 percent of the total energy consumed. A recent estimate for North America is 46 percent, from which 8 percent can be attributed to the embedded energy of the materials used in construction. The commercial building sector in Canada is estimated to account for 13 percent of Canada's carbon emissions and 14 percent of end-use energy consumption.
"Climate change has been called the greatest challenge of the 21st century," said Phil Ludvigsen. "Commercial real estate will now be bought and sold within the constraints of a new 'low-carbon' economy. The challenge will be to align incentives so that owner/operators, investors, and tenants all benefit from improved environmental performance - especially improved energy efficiency."
The "greening" of commercial real estate is not a fad, but rather a fundamental change. Real estate groups that want to attract the best deals, strategic investors, and marquee anchor tenants should realize this change. Leaders in commercial real estate need their advisers to help them reduce these strategic risks while enhancing business opportunities in this new low-carbon economy.
About KPMG
KPMG LLP, a Canadian limited liability partnership established under the laws of Ontario, is the Canadian member firm affiliated with KPMG International, a global network of professional firms providing Audit, Tax, and Advisory services. Member firms operate in 144 countries and have more than 137,000 professionals working around the world.
The independent member firms of the KPMG network are affiliated with KPMG International, a Swiss cooperative. Each KPMG firm is a legally distinct and separate entity, and describes itself as such.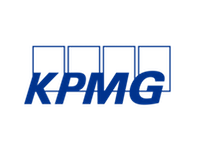 KPMG
KPMG
KPMG LLP, the audit, tax and advisory firm, is the U.S. member firm of KPMG International. KPMG International's member firms have 113,000 professionals, including 6,800 partners, in 148 countries.
More from KPMG