Published 11-04-09
Submitted by Levi Strauss & Co.
The Levi's® brand is proud to announce that it will match its $100,000 Grayson Ozias IV Fortune Challenge giveaway with a $100,000 donation to a "green" charitable organization. Over the past several weeks, GO IV Fortune gamers nominated hundreds of organizations with a commitment to sustainability and the environment, to be considered for the $100,000 donation. Today, the Levi's® brand announces the ten organizations selected as finalists in its new interactive challenge. Online participants are invited to go to www.levi.com/goforth beginning today to cast their vote to help select the winning green organization. The voting period lasts from now until November 16, and the winning organization will be announced on November 17, 2009:
Following is a list of the ten finalist green organizations:
Sierra Club www.sierraclub.org/
Since 1892, the Sierra Club has been working to protect communities, wild places, and the planet itself.
National Park Foundation www.nationalparks.org/
The official charity of America's national parks.
World Wildlife Fund www.worldwildlife.org/
The world's leading conservation organization focused on protecting the future of nature.
Bonneville Environmental Foundation www.b-e-f.org/
Supports the development of renewable energy and watershed restoration while empowering people to shrink their carbon footprint.
Natural Resources Defense Council www.nrdc.org/
Safeguards the Earth -- its people, its plants and animals, and the natural systems on which all life depends -- for future generations.
Riverkeeper www.riverkeeper.org/
Protects the ecological integrity of the Hudson River and its tributaries, and safeguards the drinking water supply of New York City and the lower Hudson Valley.
charity: water www.charitywater.org/
Bringing clean, safe drinking water to people in developing nations. 100% of the money raised goes to direct project costs -- funding sustainable clean water solutions in the areas of greatest need.
Rural Renewable Energy Alliance www.rreal.org/
Strives to address rural poverty by delivering solar heat to low-income families, reducing greenhouse gas emissions, and breaking down barriers to the widespread use of solar energy.
Solar Richmond http://www.solarrichmond.org/
Bringing green jobs, clean energy, and economic opportunity to Richmond, California, through solar installation training for low-income residents.
Save the Dunes Conservation Fund http://www.savedunes.org/
Preserves, protects, and restores the Indiana Dunes and all natural resources in northwest Indiana's Lake Michigan watershed.
"As a company built on values, we have a history of promoting sustainability in how we make our products and how we run our company. From pioneering labor and environmental guidelines for our suppliers, to supporting more sustainable ways to grow cotton - our values guide everything we do," said Robert Hanson, president of Levi's Strauss Americas.
"Our 'Go Forth Fortune' challenge is a fun and engaging way to encourage consumers to identify fellow green pioneers that are making a difference in communities across the United States," added Doug Sweeny, vice president of Levi's Strauss Americas. "It was important for us not only to bring the spirit of our 'Go Forth' campaign to life with our new digital program, but also to recognize our rich legacy of promoting sustainability."
Levi Strauss & Co. has been an early industry leader on sustainability issues. Almost two decades ago, the company was the first to establish labor and environmental requirements for suppliers, followed by guidelines on water quality, and restrictions on the substances that can be used to make its clothes. Just last week, Levi Strauss & Co. introduced A Care Tag for Our Planet, a new initiative that aims to put billions of pounds of unwanted clothing to good use instead of into landfill. Beginning in January 2010, the Levi's® brand will be the first major retailer to include messaging on product care tags that encourages people to donate unwanted clothing to Goodwill®.
About the Grayson Ozias IV Fortune Challenge
Launched October 5, 2009, at levi.com/goforth, this interactive challenge invites participants to solve mysteries as they unfold, keep up with other players or go for the gold themselves with the final cipher. It is a mystery, wrapped in a puzzle and an adventure across our country.
Levi's interactive presentation august 19, 2009
The narrative behind the challenge follows Grayson Ozias IV, a fictional character based on the Levi's® brand's pioneering and innovative spirit, on his adventures across America until his 1896 disappearance into the wilderness, after hiding his considerable fortune.
The game's scavenger hunt leads to many cities and towns across America, each a part of Grayson's journey and tasks players to step out from behind their computers and the hunt will lead some lucky player into the real world directly to the buried treasure. Each task at each city or town triggers the next clue in the challenge.
The ongoing puzzle, an elaborate cryptogram, requires a combination of knowledge, skill and determination. The players will be receiving clues and pieces of the puzzle from launch to finish. The first player to crack the final puzzle and send it to the Levi's® game team will win Grayson Ozias's buried fortune. Players can also win other great prizes throughout the journey.
The hidden fortune is the third expedition from Levi's® Go Forth campaign, first launched July 1, 2009. The campaign will be supported heavily in digital social media (Facebook, Twitter), online via rich media and offline (ESPN The Magazine). The first two expeditions -- the New Declaration and the New Americans -- were an homage to today's America.
About the Levi's® Brand
The Levi's® brand epitomizes classic American style and effortless cool. Since their invention by Levi Strauss in 1873, Levi's® jeans have become the most recognizable and imitated clothing in the world - capturing the imagination and loyalty of people for generations. Today, the Levi's® brand portfolio continues to evolve through a relentless pioneering and innovative spirit that is unparalleled in the apparel industry. Our range of leading jeanswear and accessories are available in more than 110 countries, allowing individuals around the world to express their personal style. For more information about the Levi's® brand, its products and stores, please visit http://levi.com.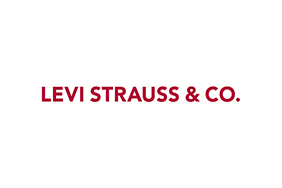 Levi Strauss & Co.