Published 11-04-09
Submitted by Earth Advertising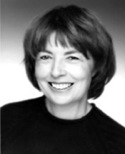 Nancy Hoffmann
Today is Shop Green Mall's Grand Opening! Only certified green products, businesses and services are found at Shop Green Mall. The mission of the Mall is to strengthen the green business economy by recycling our money within the community.
FREE Retail Space
Now through November 30th, certified green business can have FREE floor space in the Mall, which is usually rented by square "byte-age."
The Mall was built to offer Premium Retail Space for green products and services on the internet, and drive traffic to their stores in droves. Without burning fossil fuel.
Just in time for the holidays.
Shoppers can find a magnificent range of unique merchandise and gifts at Shop Green Mall, including baby clothing, food, unique mens, womens and teen fashions, cleaning products, jewelry, home décor, office and school supplies, pet products, air purifiers, water filters, high-tech rain barrels, and much more.
Check out GameWhys, the perfect stocking stuffer, where children and grown-ups explore how we live and who we are. It's family entertainment as you save an ice cap, and save a forest.
Shop Green Mall also features green business services such as advertising, printing, web and multimedia design, meeting facilitation and wind-powered web hosting.
All of the retailers in the Mall are certified green by Green America (formerly Co-op America), a leader in the green movement for over a decade.
Hunt things down quickly and easily with Shop Green Mall's sophisticated search engine and get your holiday shopping done energy efficiently.
Hang around and network at the Mall.
Join our online social networking communities to share ideas, and enjoy great resources for making your life more safe from chemicals, and more sustainable for good karma.
Building a strong green economy.
"I founded Shop Green Mall to showcase the goods of Green America members and other earth-friendly businesses that were seeking retail space, and places to shop," says Nancy Hoffmann - a pioneer in the field of green communications, Shop Green Mall creator, and founder of the design firm, TomatoDesign.Net. "It's for the millions of people like me who want to put our money where our consciousness is."
Come and mosey around the Mall.
The Mall is a wonderful place to find great holiday gifts for everyone on your list, that say you care enough to protect their health, by helping to protect natural resources. Enjoy perusing the goods and services, and meeting new friends as you look around.
Shop without a footprint.
The Green Mall is on a wind-powered server, so it's 100% eco-friendly. You can showcase your inventory or shop to your heart's content without leaving a trace of carbon.
Sign up for FREE retail space, good through November 30th, 2009 and showcase your goods and wares today.
URLs: http://tomatodesign.net
http://shopgreenmall.net
Tweet: http://twitter.com/TomatoDesign
Blog: http://tomatogreening.wordpress.com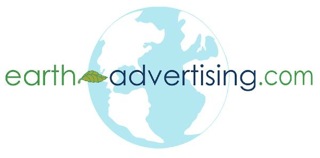 Earth Advertising
Earth Advertising
Earth Advertising's parent company, eFlicks Media, was founded in 1999 to deploy the power of the media to serve an emerging socially and environmentally responsible business community.

We are an interdisciplinary media company focused on creating a global communications platform upon which environmental sustainability can grow and prosper. We promote the growth of products, services and ideas that are genuinely committed to a healthier planet.

Our strategic partnerships with the scientific community, media leaders, research institutes, public officials, and news sources, assure that our campaigns are authentic.

The mission is to create marketing programs and content that inspire and enable businesses, governments and consumers alike to embrace sustainable technologies and practices.

Earth Advertising strives to expand the market share of environmentally safe products, services and habits. Through a vital role in environmental communications around the world, we hope to improve the health of the planet for all living things.
More from Earth Advertising