Published 10-19-09
Submitted by P&G
The Procter & Gamble Company (NYSE:PG) today released its 2009 Sustainability Report titled "Designed to Matter." The report outlines P&G's progress in improving the environmental profile of products and operations and delivery of several new, sustainable product innovations. The report is available for viewing at http://www.pg.com/sustainability.
"A fundamental reason why P&G has been in business for 172 years is the clarity and constancy of our company's Purpose - to touch and improve consumers' lives with branded products and services," said P&G Chief Executive and Executive Sponsor of Sustainability Bob McDonald. "To fulfill this Purpose, we must grow responsibly and sustainably and ensure that company employees design strategies and programs that make a meaningful difference - both in the environmental footprint of our products and our operations."
In March of this year, P&G announced significantly increased targets for its 2012 sustainability goals in recognition of the company's marked progress and ongoing commitment to continuous improvement. These goals include specific, measurable objectives for developing sustainable innovation products, improving the environmental profile of P&G operations and facilities, and improving lives through the company's Live, Learn and Thrive corporate social responsibility programs.
Highlights of the P&G 2009 Sustainability Report include:


Including 2009 FY results, P&G operations have reduced (per unit of production) water consumption by 52 percent, energy usage by 48 percent, CO2 emissions by 52 percent and waste disposal by 53 percent since 2002. One example cited in the report was P&G's Household Care plant in Brockville, Canada, where teams reduced total site energy use by 20 percent.


Since 2007, P&G has achieved $13.1 billion in cumulative sales of products with a significantly reduced environmental impact. This includes sales of innovative new products like Ariel Excel Gel, a highly concentrated, low temperature laundry detergent introduced in Western Europe. Consumers using Ariel Excel Gel use 20 to 50 percent less energy, while manufacturing requires 40 to 50 percent less water and 30 to 40 percent less energy.*


The Children's Safe Drinking Water program has delivered 930 million liters of clean drinking water since 2007, preventing an estimated 39 million days of disease and saving thousands of lives.


P&G continued to expand its Corporate Cause program, Live, Learn and Thrive(TM), aimed at helping children in need around the world. Since 2007, the program has reached 135 million children. Programs were led by P&G employees, with many advanced by leading P&G brands, to help raise public awareness, engagement and philanthropic donations. Some brands have formed key partnerships to address social issues, such as Pampers' work with UNICEF to eradicate maternal and neonatal tetanus and the Always and Tampax "Protecting Futures" program which helps keep girls in school in the developing world.


"Around the world, P&G employees have made sustainability a core part of their everyday work, developing innovative solutions and delivering meaningful results across the business - from manufacturing, packaging and shipping to product formulation," said P&G Vice President of Global Sustainability Len Sauers.
The company aims to further improve its operational footprint by extending its focus on manufacturing operations to an end-to-end approach that includes manufacturing, finished product logistics and supplier engagement, which will impact all parts of the supply chain.
In 2009, P&G received numerous recognitions for its sustainability work. P&G has been a member of the FTSE4Good and Dow Jones Sustainability Index (DJSI) since their inception. In addition, P&G was added to the Global 100 list of the world's most sustainable corporations in 2009. P&G also was recognized in Corporate Responsibility Officer Magazine's 10th Annual 100 Best Corporate Citizens List®, which ranks companies according to their environmental, climate change, human rights, philanthropic, employee relations, financial and governance practices. P&G was ranked 14th out of the 100 companies included on the list. For more information on P&G's commitment to sustainability, visit: www.pg.com/sustainability.
P&G's sustainability report was prepared using the Global Reporting Initiative's (GRI) G3 guidelines. The GRI report is the most widely used sustainability reporting framework that includes the principles and indicators global organizations use to measure and report economic, environmental and social performance.
*Note: Variations in Ariel Excel Gel measures are dependent on country differences (e.g., energy rates, base packaging comparisons).
About Procter & Gamble
Four billion times a day, P&G brands touch the lives of people around the world. The company has one of the strongest portfolios of trusted, quality, leadership brands, including Pampers®, Tide®, Ariel®, Always®, Whisper®, Pantene®, Mach3®, Bounty®, Dawn®, Gain®, Pringles®, Charmin®, Downy®, Lenor®, Iams®, Crest®, Oral-B®, Actonel®, Duracell®, Olay®, Head & Shoulders®, Wella®, Gillette®, Braun® and Fusion®. The P&G community includes approximately 135,000 employees working in about 80 countries worldwide. Please visit http://www.pg.com for the latest news and in-depth information about P&G and its brands.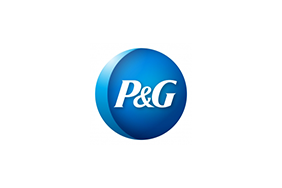 P&G
P&G
P&G defines our commitment to sustainable development as "ensuring a better quality of life for everyone, now and for generations to come." We have a long heritage as a sustainability leader and we remain committed to improving consumers' lives through P&G brands and by contributing to the sustainability of our planet and the communities in which we live and work.
More from P&G