Published 10-06-09
Submitted by Equal Exchange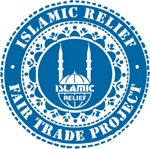 Equal Exchange is pleased to announce that Islamic Relief USA has become its newest Interfaith Program partner. The Islamic Relief USA Fair Trade Project was launched at the annual Islamic Society of North America (ISNA) conference in Washington D.C. this past summer. Islamic Relief USA is Equal Exchange's 11th Interfaith Program partnership.
Islamic Relief USA (IR USA), founded in 1984, is an international relief and development organization that aims to alleviate suffering caused by poverty. In addition to responding to disasters and emergencies, Islamic Relief promotes sustainable economic and social development by working with local communities-regardless of race, religion, or gender. The organization works in Africa, Asia, Europe, and the Middle East.
IR USA has actively supported the mission and goals of Fair Trade for 25 years given natural dovetailing of Islamic and Fair Trade principles. As Ajaz Ahmed Khan and Laura Thaut explain in a scholarly paper on this subject, "The concepts of fairness, equity, mutual respect and consideration for others are inherent in the moral teachings of Islam and must, therefore, be integral in business dealings between buyers and sellers and between employers and workers." *
Over the next year, Islamic Relief USA will reach out to mosques, schools, and Islamic organizations across the country to encourage them to embrace the mission of Fair Trade and incorporate the use of Equal Exchange's fairly traded products into their programs. When Islamic Relief USA Fair Trade participants drink tea as part of their daily or weekly practice, they will be supporting Indian, Sri Lankan, and African tea grown by some of the most innovative small farmer projects in the world. Equal Exchange's entire Organic Pyramid Tea line comes from an origin different from most tea, which is routinely grown on plantations-including other tea from groups labeled as "Fair Trade. " Equal Exchange and Islamic Relief USA will work together to build an alternative system that supports small-scale tea producers.
Equal Exchange is a worker-owned cooperative which is part of a 25 year old international movement that was founded to create a more equitable model of trade with small-scale farmers. The company imported its first container of coffee from Nicaragua in 1986, launching "Café Nica." In 1991, Equal Exchange became the first coffee trader in the U.S. to adopt internationally recognized Fair Trade standards. Today Equal Exchange offers more than 40 varieties of organic specialty Arabica coffees from co-ops in Latin America, Africa, and Asia. Equal Exchange also works with organic cacao co-operatives in the Dominican Republic, Peru, and Panama to insure that farmers are paid a fair price under direct, long-term contracts. The organization guarantees that sustainable farming methods are used and that no child or forced labor is involved in the harvesting of the cacao pods-a practice that is still very much in place in Western Africa and other countries where cacao is grown.
"Developing a partnership with Equal Exchange makes sense for us since their values are aligned with the Islamic perspective on Fair Trade," explained Saadia Abdu, International Programs Coordinator for Islamic Relief USA. "Poverty alleviation is part of our mission and one of the ways we do this is through our many sustainable livelihood projects. In providing farmers with fair and equitable access to the market Equal Exchange breaks the cycle of poverty."
The Equal Exchange Interfaith Program's other partners are: Lutheran World Relief (1996); American Friends Service Committee (1999); Presbyterian Church (1999); Unitarian Universalist Service Committee (2001); Church of the Brethren (2002); United Methodist Committee on Relief (2002); Mennonite Central Committee (2003); United Church of Christ (2004); Catholic Relief Services (2007); Disciples of Christ (2008).

For more information about Equal Exchange, Fair Trade and Equal Exchange's Interfaith Program visit www.equalexchange.coop, or call (774) 776-7418. For more information about the Islamic Relief USA Fair Trade Project visit www.islamicreliefusa.org, or call (703) 236-9797.
Digital photographs of Islamic Relief volunteers and staff at the 2009 Islamic Society of North America (ISNA) conference are available from Equal Exchange.
*from their paper entitled "An Islamic Perspective on Fair Trade," (2008).

Equal Exchange
Equal Exchange
Equal Exchange, founded in 1986, is the worker-owned and governed co-operative who pioneered the Fair Trade concept in the U.S. coffee industry. They have since successfully expanded their Fair Trade program into the tea, cocoa, chocolate, sugar and healthy snack categories. Equal Exchange products are sold and served in thousands of locations nationwide, including supermarkets, natural food stores, cafés, and places of worship. Overall they now trade with 40 small-farmer co-operatives around the world, including 2 in the United States. With $25 million in annual sales, and 100+ employees, Equal Exchange has grown to be the nation's sixth largest worker co-op. It is their mission to continue to grow the Fair Trade market, and to demonstrate the contributions and viability of democratic worker co-operatives.
More from Equal Exchange