Published 09-29-09
Submitted by CA Technologies
CA, Inc. (Nasdaq: CA) announced today that Tesco, the UK's biggest retailer and the world's third largest grocery retailer, has selected CA ecoSoftware to help fulfill its long-term commitment to drive down carbon emissions across its global operations. CA ecoSoftware helps enterprises and managed service providers in a wide range of industries manage carbon, reduce energy use and become more sustainable. CA ecoSoftware also enables organizations to better manage and govern their sustainability strategies, bringing what have traditionally been disparate departmental efforts into a centralized, cross-enterprise process and program.
With 468,000 Tesco employees working at more than 4,000 locations across 14 countries, the task of accounting for carbon emissions is time-consuming and complex. Tesco has implemented CA ecoSoftware to help increase the efficiency, speed, and accuracy of its carbon accounting process, enabling the company to more effectively track progress in pursuit of its ambitious carbon reduction goals.
"When we announced our plan two years ago to reduce our carbon footprint by 50% across all of our global operations, we knew we were taking on a big task," said Mike Yorwerth, IT director of Tesco plc. "Since that time a number of people across the business have been involved in measuring, documenting and reporting on our emissions -- a time-consuming, largely manual task. We're also overseeing hundreds of projects around the world designed to reduce our carbon footprint, all of which need to be prioritized and measured. With CA ecoSoftware, we expect to streamline the process of data management, helping to reduce errors and operational expenses, and improve our ability to communicate major milestones."
Based on ambitious targets announced in 2007 using 2006 as a baseline, Tesco plans to halve emissions from existing buildings by 2020; halve distribution emissions of each case of goods delivered by 2012; and halve emissions from new stores by 2020. The company has already halved its energy use per square foot in its UK stores and is diverting 100 percent of waste from its UK business away from landfill, achieving this target almost a year ahead of schedule.
CA ecoSoftware offers visual tools designed for evaluating sustainability initiatives, such as projects to reduce carbon emissions or energy consumption, as well as program and project management capabilities, automated assessments for use internally and externally (for suppliers or other third parties), and direct energy metering able to capture information from devices within the datacenter and facilities across the enterprise.
Organizations can leverage CA ecoSoftware's assessment and reporting features to support voluntary disclosure efforts, as well as to help satisfy a range of carbon emissions regulations around the world. For example, the UK Carbon Reduction Commitment is new legislation that will target the non-energy intensive sectors, ultimately requiring thousands of public and private sector organizations to monitor and publicly report their carbon data. With the subsequent registration of their emissions data required in 2010, the pressure for more accurate and streamlined disclosure processes is mounting.
"Businesses today are doing more than just talking about energy, carbon and sustainability. From investigating ways to reduce energy costs and mitigating climate change risks facing the organization, to seizing emerging opportunities, organizations are taking action," said Terrence Clark, senior vice president and general manager of ecoSoftware at CA, Inc. "Rising energy costs, an increasing demand for energy and the expanding scope of carbon regulations mean that these issues have changed from a minor concern to a corporate imperative. CA ecoSoftware can help organizations like Tesco manage their carbon footprint and improve overall governance of their sustainability initiatives, which in turn facilitates collaboration and better decision-making, leading to improved results."
To learn more about CA's energy, carbon and sustainability solutions, visit:


On the Web: http://www.ca.com/ecosoftware
CA Greenability Blog: http://community.ca.com/blogs/greenit/default.aspx
On Twitter: http://www.twitter.com/CAecoSoftware

 

About CA
CA (Nasdaq: CA), the world's leading independent IT management software company, helps customers optimize IT for better business results. CA's Enterprise IT Management solutions for mainframe and distributed computing enable Lean IT -- empowering organizations to more effectively govern, manage and secure their IT operations. For more information, visit www.ca.com.

Connect with CA

 

 

Trademarks
Copyright © 2009 CA. All Rights Reserved. One CA Plaza, Islandia, N.Y. 11749. All trademarks, trade names, service marks, and logos referenced herein belong to their respective companies.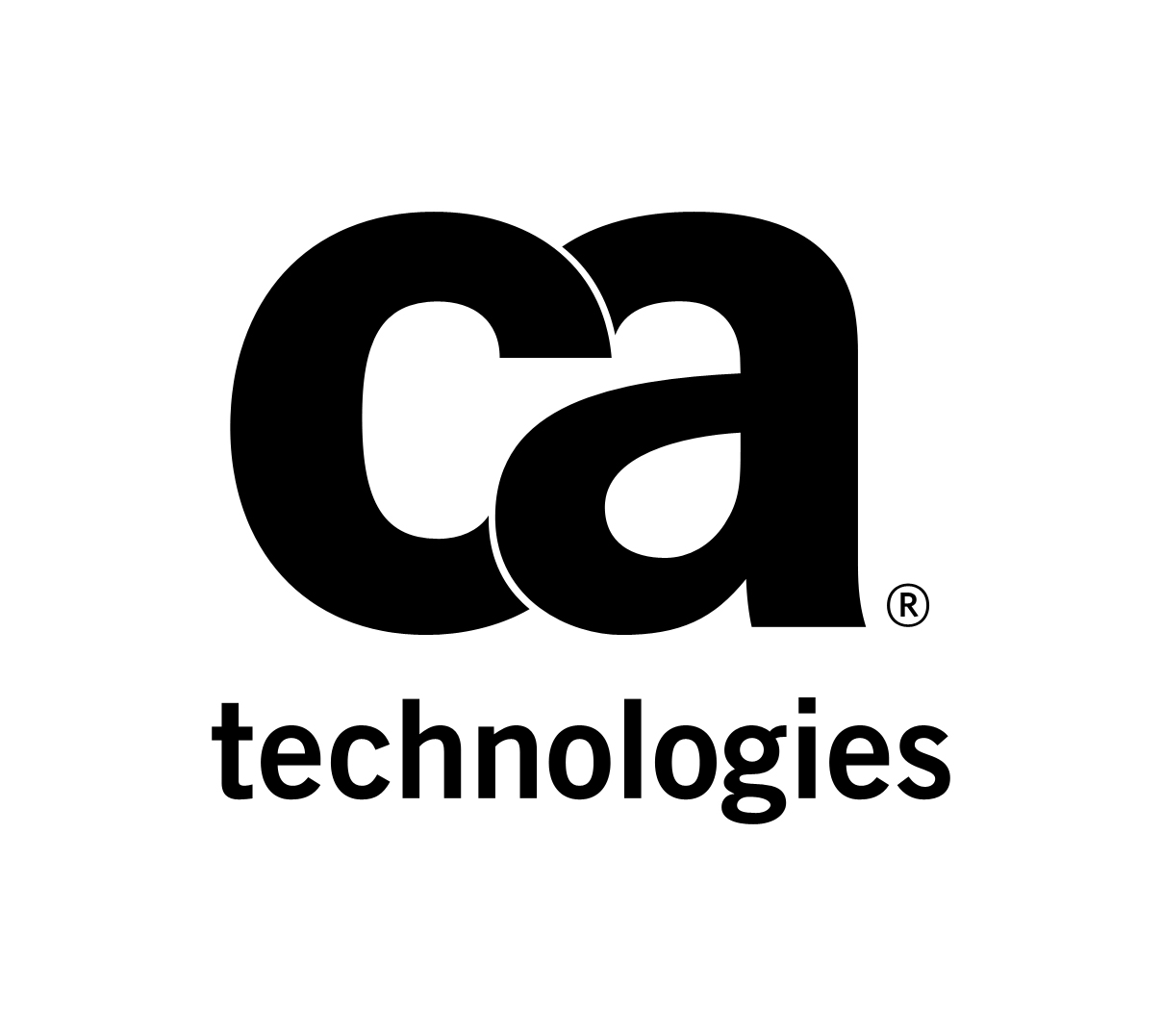 CA Technologies
CA Technologies
CA Technologies (NASDAQ: CA) provides IT management solutions that help customers manage and secure complex IT environments to support agile business services. Organizations leverage CA Technologies software and SaaS solutions to accelerate innovation, transform infrastructure and secure data and identities, from the data center to the cloud. Learn more about CA Technologies at ca.com.
About CA Together: CA Technologies is a global corporation with a local commitment. The company works to improve the quality of life in communities where its employees live and work worldwide and is fully committed to advancing social, environmental and economic sustainability. CA Together, the company's Corporate Social Responsibility program, is driven by the core philanthropic focus of improving the lives of underserved children and communities around the world. CA Technologies does this by supporting organizations, programs and initiatives that enrich the lives and well-being of others with a primary focus on Science, Technology, Engineering and Math (STEM) education. CA Together activities encompass employee volunteerism and matching gifts; in-kind donations of CA Technologies products and services; and wide-ranging partnerships and philanthropic support to community organizations worldwide.
More from CA Technologies