Published 09-28-09
Submitted by CA Technologies
CA, Inc. will host its annual CA Together in Action (CTA) program to support non-profit organizations around the world. CA employee volunteers will donate their time in October to projects such as cleaning up parks, mentoring children, building affordable housing and assisting food banks with feeding the hungry.
CA Together in Action provides CA employees a chance to give back to the communities where they live and work. Last year, employees set a CA record by participating in 90 projects involving 25 offices that spanned six countries. A total of 1,279 CA volunteers were involved in community projects throughout the month of October, representing more than 7,000 volunteer hours given to help local organizations. This year, CA anticipates even higher levels of involvement across the globe.
"Employee volunteerism is strongly encouraged and supported at CA," said Anne Marie Agnelli, vice president for Communications and Community Affairs at CA. "CA Together in Action continues to grow as a result of our employees giving their time and talents. CTA is a collective effort to support community-based organizations and programs across the globe and truly demonstrates that CA is part of one community focused on advancing the common good."
A sampling of organizations with which CA employees will volunteer include:
Australia - The Smith Family and local Blood Drive
Canada - Habitat for Humanity
India - CA HOPE School - fundraising, teacher's workshop and field trip to zoological park
Czech Republic - Special School for Hearing Impaired (Specialni skola pro sluchove postizene)
United States


Arizona - Anita Borg Institute's Grace Hopper Celebration of Women and Foundation for Blind Children
California - Habitat for Humanity of Greater San Francisco and Family House
Florida - Metropolitan Ministries and Junior Achievement Biztown
Georgia - Leukemia & Lymphoma Society Light the Night Walk
Illinois - Forest Preserve Dupage County, Habitat for Humanity and Northern Illinois Food Bank
Ohio - Leukemia & Lymphoma Society Light the Night Walk and Cincinnati Department of Parks & Recreation
Massachusetts - Boys and Girls Clubs of Marlborough
Michigan - Gleaner's Community Food Bank
New Jersey - Leukemia & Lymphoma Society Light the Night Walk
New York - Boys & Girls Club, PENCIL, NPower, Habitat for Humanity, Education & Assistance Corp, Long Island Blood Services, Schneider's Children's Hospital, Long Island Cares, Sunken Meadow State Park and Leukemia & Lymphoma Society Light the Night Walk
Pennsylvania - Western PA Conservancy
Texas - Wilkinson Center
Virginia - Habitat for Humanity Manassas and Leukemia & Lymphoma Society Light the Night Walk
Washington - Treehouse for Kids


"PENCIL is so pleased to be a part of the CA Together in Action effort," said Michael Haberman, president of PENCIL. "Through CA's ongoing PENCIL Partnerships with the Talented & Gifted School and Global Technology Preparatory in East Harlem, CA employees will open students' eyes to new opportunities through tours of local sites, including a museum and sustainable farm. We are fortunate to work with a company such as CA that has not only included us in this project, but also has a senior executive serving on our board and actively supports their Partner schools throughout the year."
"CA continues to support the CA HOPE School in Hyderabad, India during CTA with employees in India coordinating fundraising efforts, conducting a one-day workshop for our CA HOPE school teachers and taking a group of our students to a zoological park," said Dr. Ashok Kumar Prabath, chief program officer, HOPE Foundation. "This support is invaluable to our students and teachers. We would not be able to do the things we do without the support we receive from CA and its employees."
About CA Together
CA Together, CA's global community relations program, is driven by a core philanthropic focus on improving educational opportunities for underserved children and young people. CA also supports a limited number of organizations and programs in the areas of health and human services, arts and culture, and the environment. Through strategic partnerships with a limited number of nonprofit organizations, CA can provide significant resources to achieve long-term and meaningful results.
About CA
CA, Inc., the world's leading independent IT management software company, helps customers optimize IT for better business results. CA's Enterprise IT Management solutions for mainframe and distributed computing enable Lean IT-empowering organizations to more effectively govern, manage and secure their IT operations. For more information, visit www.ca.com.
Connect with CA
Trademarks
Copyright © 2009 CA. All Rights Reserved. One CA Plaza, Islandia, N.Y. 11749. All trademarks, trade names, service marks and logos referenced herein belong to their respective companies.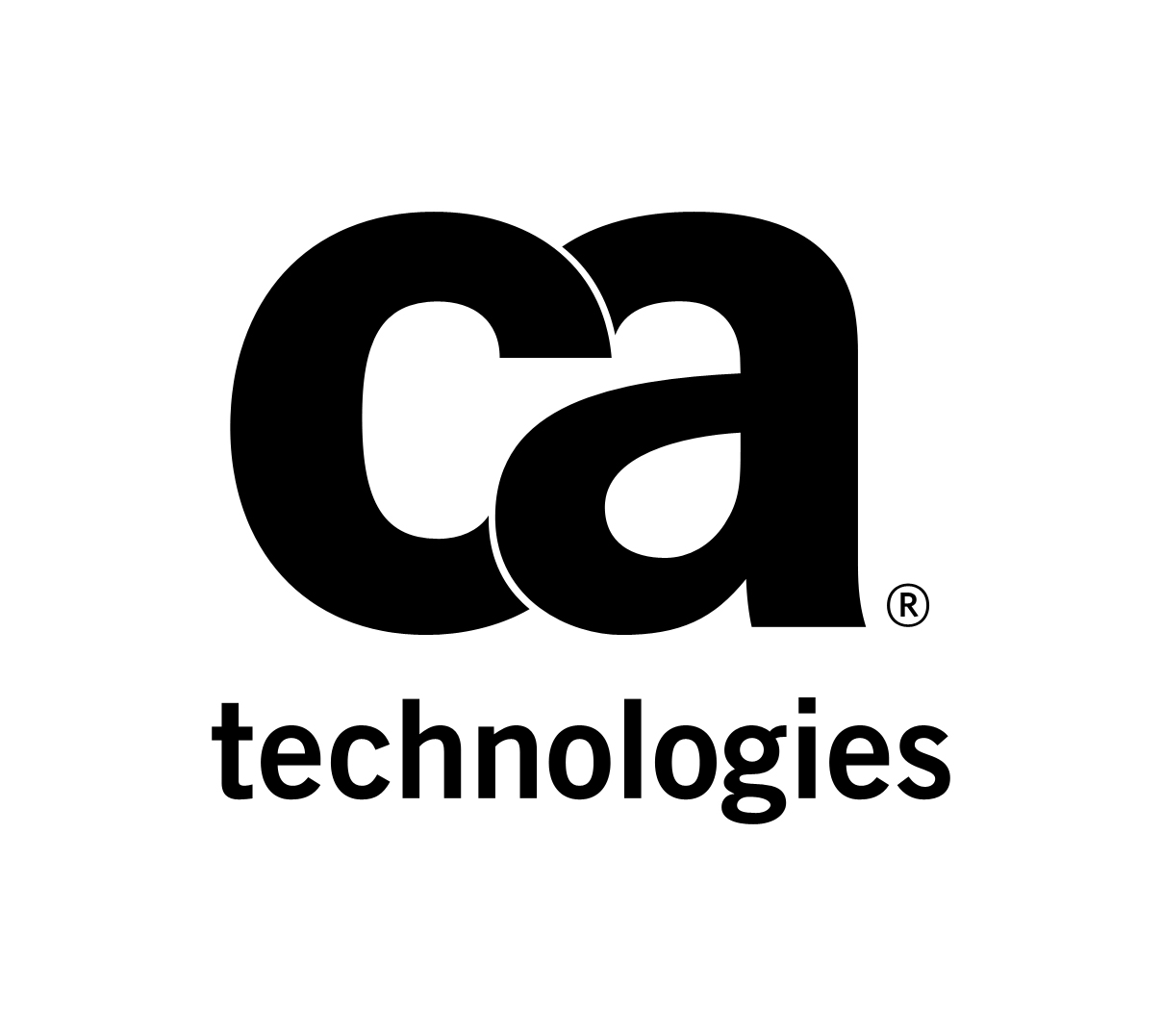 CA Technologies
CA Technologies
CA Technologies (NASDAQ: CA) provides IT management solutions that help customers manage and secure complex IT environments to support agile business services. Organizations leverage CA Technologies software and SaaS solutions to accelerate innovation, transform infrastructure and secure data and identities, from the data center to the cloud. Learn more about CA Technologies at ca.com.
About CA Together: CA Technologies is a global corporation with a local commitment. The company works to improve the quality of life in communities where its employees live and work worldwide and is fully committed to advancing social, environmental and economic sustainability. CA Together, the company's Corporate Social Responsibility program, is driven by the core philanthropic focus of improving the lives of underserved children and communities around the world. CA Technologies does this by supporting organizations, programs and initiatives that enrich the lives and well-being of others with a primary focus on Science, Technology, Engineering and Math (STEM) education. CA Together activities encompass employee volunteerism and matching gifts; in-kind donations of CA Technologies products and services; and wide-ranging partnerships and philanthropic support to community organizations worldwide.
More from CA Technologies