Published 09-23-09
Submitted by CARE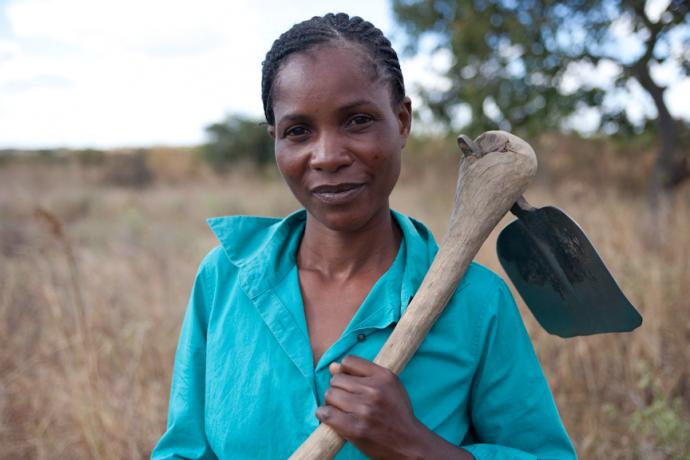 Today, at the Clinton Global Initiative Fifth Annual Meeting, President Clinton introduced a unique commitment between General Mills and CARE called 'Join My Village,' an innovative online community that is fighting poverty in Malawi through the empowerment of women and girls.
General Mills is ready to donate up to $500,000* to increase economic and educational opportunities for women and girls in approximately 75 villages in Malawi, one of the poorest countries in Africa. Through simple and fun online activities - answering a quiz question, telling a friend about Join My Village, or joining a village team - $1 will be unlocked by General Mills and will go to CARE's poverty fighting programs in the Malawi villages (limit of 3 activities per person per day, and unlocking up to $15,000 per online village team or $150,000 in total). Additionally, General Mills will match personal contributions dollar-for-dollar for up to $50 per donor, $15,000 per village or $150,000.

"We believe women and girls everywhere are a powerful force for change," said Chris Shea, senior vice president of External Relations and president of the General Mills Foundation. "We're hopeful that through our partnership with CARE, this initiative will demonstrate how small actions can make a real difference for women, families and communities in Malawi."
*$500,000 maximum donation, $200,000 minimum donation
Joining a Village
Visitors to Join My Village will be invited to join one of ten villages on the site that represent the approximately 75 villages in Malawi supported through Join My Village. Village team members will get to know the women and families in Malawi through frequent updates, photos and stories. They also can track how dollars are creating change and improving lives in Malawi.
CARE will distribute all funds raised directly to Malawi to provide economic opportunities for women and increase access to quality education for girls. Join My Village is setting out to drive measurable and long-term positive impact with women and families in Africa by tapping into the inherent power of women to connect with, and provide strength for, other women.
According to Dr. Helene Gayle, President and CEO of CARE, "Nearly four decades of global microfinance experience have shown us that when poor people - primarily women - have access to basic financial services, they can change their lives and build stronger communities. When women make an income, they typically spend it improving the education, nutrition and health of their families."
Commitment to Nourish Lives
Join My Village has its roots in General Mills' One Million Meals for Malawi initiative that began in 2007. That effort to export meals to school children in Malawi, one of the world's poorest countries, quickly evolved into much more.
In 2008, the General Mills Foundation allocated $3 million to the African Women and Children's Hunger project in Malawi and Tanzania to fund a variety of economic development initiatives. Then, the company's technical community began volunteering its skills to lend a hand.
And this year, General Mills formed a partnership with COMACO, a Zambia-based food company whose mission is to curb the illegal poaching of animals and destruction of forests by creating an alternative way for people to earn a living.
"Join My Village builds on the strengths of these initiatives and will help us do even more to nourish lives in these communities," said Shea.
To learn more about Join My Village, log onto JoinMyVillage.com and help unlock funds to empower women and girls in Malawi.
About General Mills
One of the world's leading food companies, General Mills operates in more than 100 countries and markets more than 100 consumer brands, including Cheerios, Häagen-Dazs, Nature Valley, Betty Crocker, Pillsbury, Green Giant, Old El Paso, Progresso, Cascadian Farm, Muir Glen, and more. Headquartered in Minneapolis, Minnesota, U.S.A., General Mills had fiscal 2009 global net sales of US$15.9 billion, including the company's $1.2 billion proportionate share of joint venture net sales.
About CARE
Founded in 1945, CARE is a leading humanitarian organization fighting global poverty. Working side by side with poor people in more than 65 countries, CARE helps empower communities to address the greatest threats to their survival. Women are at the heart of CARE's efforts to improve health, education and economic development because experience shows that a woman's achievements yield dramatic benefits for her entire family. CARE is also committed to providing lifesaving assistance during times of crisis, and helping rebuild safer, stronger communities afterward. We advocate for policies that defend the dignity of all people and promote the eradication of poverty.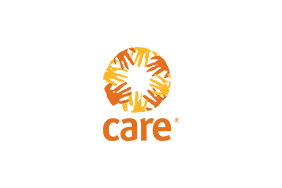 CARE
CARE
CARE is a leading humanitarian organization fighting global poverty. We place special focus on working alongside poor women because, equipped with the proper resources, women have the power to help whole families and entire communities escape poverty. Women are at the heart of CARE's community-based efforts to improve basic education, prevent the spread of HIV, increase access to clean water and sanitation, expand economic opportunity and protect natural resources. CARE also delivers emergency aid to survivors of war and natural disasters, and helps people rebuild their lives.
More from CARE