Published 08-31-09
Submitted by CVS Health
As part of a broad-reaching effort to keep Americans healthy this flu season, CVS Caremark today announced its commitment to providing 100,000 free seasonal flu shots to the unemployed. The program will include on-site flu clinics at One-Stop Career Center locations and distribution of vouchers for free flu shots at CVS/pharmacy or MinuteClinic. One-Stop Career Centers offer tools and training to job seekers.
The recent CVS Caremark 2009 Health IQ study revealed that those who are unemployed, seeking employment are among the least likely to get a flu shot, with only 34% reporting they received a flu shot last year, compared to 49% of respondents overall.
"The number of people who did not get a flu shot last year is alarming," said Troyen A. Brennan, M.D., Chief Medical Officer for CVS Caremark. "CVS Caremark wants to ensure cost and access are not barriers to getting a flu shot this year for one of the most vulnerable populations, the unemployed. Our commitment to offer 100,000 free flu shots is part of our broader efforts to help prevent the spread of seasonal flu which can lead to more serious and costly health problems."
In addition to offering $3 million in free flu vaccinations for the unemployed, CVS Caremark is offering many convenient options for consumers to get a flu shot.
Beginning September 1st, seasonal flu shots will be available daily, without an appointment, at more than 500 MinuteClinic locations. And starting September 15th, more than 9,000 flu shot clinic events will be held in select CVS/pharmacy stores nationwide. Vaccinations are covered by most insurance plans. Consumers can call 1-888-FLU-SHOT or go to www.cvs.com to find a list of vaccination locations.
Additionally, as a Pharmacy Benefits Manager, CVS Caremark is focused on helping engage our client's plan participants earlier with information and interventions to keep them healthy and ultimately reduce health care costs. During flu season we work with our employer clients to make it easier, more convenient and more affordable for their employees to get an annual flu vaccination. CVS Caremark employer clients can participate in a program that offers seasonal flu shots at no cost to their employees at MinuteClinic locations, flu shot clinic events held in select CVS/pharmacy stores nationwide or at employer on-site clinics.
About CVS Caremark
CVS Caremark is the largest provider of prescriptions in the nation. The Company fills or manages more than 1 billion prescriptions annually. Through its unmatched breadth of service offerings, CVS Caremark is transforming the delivery of health care services in the U.S. The Company is uniquely positioned to effectively manage costs and improve health care outcomes through its more than 6,900 CVS/pharmacy and Longs Drugs stores; its Caremark Pharmacy Services division (pharmacy benefit management, mail order and specialty pharmacy); its retail-based health clinic subsidiary, MinuteClinic; and its online pharmacy, CVS.com. General information about CVS Caremark is available through the Investor Relations section of the Company's Web site, at www.cvscaremark.com/investors, as well as through the press room section of the Company's Web site, at www.cvscaremark.com/newsroom.
Survey methodology
CVS Caremark commissioned the 2009 CVS Caremark Health IQ Study in April of 2009 among consumers in order to gain insight on behaviors, attitudes, and beliefs surrounding health care in general and prescription usage. An internet based study was conducted among 2,000 consumers who report taking at least one maintenance medication. The study was conducted by Cooper Research, Inc, a health care research company based in Cincinnati, Ohio.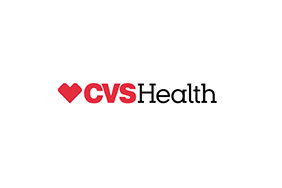 CVS Health
CVS Health
CVS Health (NYSE: CVS), is a pharmacy innovation company helping people on their path to better health. Through our 7,800 retail pharmacies, more than 900 walk-in medical clinics, a leading pharmacy benefits manager with nearly 65 million plan members, and expanding specialty pharmacy services, we enable people, businesses and communities to manage health in more affordable, effective ways. This unique integrated model increases access to quality care, delivers better health outcomes and lowers overall health care costs. Find more information about how CVS Health is shaping the future of health at www.cvshealth.com.
More from CVS Health