Published 08-26-09
Submitted by KPMG
With businesses having been hit hard by the economic downturn, community groups are facing increased pressure. However, KPMG has actually increased its ongoing support of communities across Canada, according to the firm's newly released Social Responsibility Report 2008.
"Giving in fiscal year 2008 amounted to $3.6 million, going to organizations dedicated to education, civic and cultural development, the arts, and social welfare," said Marilyn De Mara, Chair, The KPMG Foundation. The KPMG Foundation has a national mandate and has provided financial support to community organizations across Canada.
The $3.6 million represents a 29 percent increase from last year, a considerable achievement during an economic downturn when many corporations are scaling back on expenditures deemed unnecessary.
In 2008, The KPMG Foundation assisted almost 90 community organizations, including the Art Gallery of Ontario, the Calgary Philharmonic Society, the Greater Vancouver Food Bank Society, Habitat for Humanity, and The Salvation Army. Additionally, KPMG people donated $2.3 million to United Way, an increase of 4.2 percent over 2007.
Financial donations are only one aspect of KPMG's engagement with the community; this year, the firm celebrated the fifth anniversary of KPMG Volunteers, an initiative that gives KPMG staff a day off on the firm's time to volunteer in their communities. In 2008, 2,828 staff members helped 173 community organizations across Canada through the program. This is in addition to the many KPMG people who take on leadership roles with other charitable and not-for-profit organizations across Canada.
"Our commitment to community leadership is stronger now than ever before," said Tania Carnegie, KPMG's National Director of Community Leadership.
For example, the CEO Community Excellence Awards have been designed to recognize KPMG staff who have made significant or unique contributions to their communities. The award includes a donation from the firm of $1,000 to a registered charitable organization in the recipient's name.
In 2008, 16 employees received the award; winners included a staff
member who volunteers at the Welcome Hall Mission in Montreal, someone who took a 6-month sabbatical leave to the Philippines to help teach reading and writing to young children, a volunteer with the Board of the Ottawa Community Immigrant Services organization, and someone who has spent time in Kenya, working with the orphaned children of AIDS victims.
2008 was also the first full year of implementation of KPMG's
Environmental Performance Initiative (EPI). The EPI reflects KPMG's commitment to reducing its environmental footprint. Several key initiatives were implemented this year, including phase one of KPMG's Print Strategy, which set printers to default print double-sided where possible; phase two, which was recently completed, encompassed a printer reduction and replacement with more energy efficient and multi-functional machines. In addition, KPMG's eFax initiative digitizes all incoming and most outgoing faxes, helping to save over 1 million sheets of paper annually.
2008 was also a big year for KPMG International, the global network of member firms with which KPMG is affiliated, as it was the first of the "Big 4" accounting firms to announce a global ambition to reduce its carbon footprint. The goal is to reduce the combined member firms' carbon footprint by 25 percent by the year 2010, from a 2007 baseline.
Additionally, KPMG has a business goal to work toward an environment of inclusiveness. In 2008, 40 percent of KPMG's new partners were women and visible minorities. KPMG provided local support for diversity-themed events, including Black History Month, Easter, Pride Month, and Hanukkah. The firm completed an audit of all KPMG offices with regard to accessibility and removal of barriers to people with physical challenges. And, since space and time for quiet reflection or prayer is important to many people, the firm created reflection rooms in offices across the GTA, as well as in the Edmonton and Vancouver offices.
In 2008, KPMG was recognized as "Best Diversity Employer" and "Best Employer for New Canadians."
About KPMG
www.kpmg.ca
KPMG LLP, a Canadian limited liability partnership established under the laws of Ontario, is the Canadian member firm affiliated with KPMG International, a global network of professional firms providing Audit, Tax, and Advisory services. Member firms operate in 144 countries and have more than 137,000 professionals working around the world.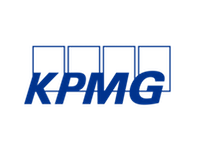 KPMG
KPMG
KPMG LLP, the audit, tax and advisory firm, is the U.S. member firm of KPMG International. KPMG International's member firms have 113,000 professionals, including 6,800 partners, in 148 countries.
More from KPMG