Published 07-16-09
Submitted by AT&T Inc.
DALLAS, July 16 /PRNewswire-FirstCall/ -- Over the last few years, AT&T* re-branding efforts across the country included a redesign of its logo that necessitated the replacement of 7,000 channel letter signs on more than 6,500 AT&T office buildings and retail locations.
With a switch to the energy-efficient, long-life GE Tetra(R) LED lighting system -- a product of ecomagination(SM) from Lumination, GE Consumer & Industrial's LED business (NYSE: GE) -- AT&T is expected to save more than 5.8 million kilowatt hours of electricity a year and eliminate 3,500 metric tons of carbon dioxide annually. It's the equivalent of planting more than 950 acres of trees.
Because GE LEDs are up to 80 percent more energy efficient than commonly used neon, the new lighting system will also provide AT&T with financial savings.
"We knew a switch to more efficient signage would be a sustainable business decision, both environmentally and financially," said Shawn McKenzie, senior vice president of Corporate Real Estate, AT&T Services Inc. "We researched our options, analyzed the data and ultimately chose the GE system for its reliability, energy efficiency, environmental benefits and long-term value proposition. It also helped that GE is built to handle such large-scale efforts."
In total, for the AT&T effort, approximately 2.6 million GE LEDs replaced both the high-voltage, high-maintenance neon that is often used in small-building signs and less-efficient linear fluorescent lighting, which performs less favorably than LEDs in cold climates.
"Companies like AT&T that pay to operate thousands of signs every day are quick to recognize the value of a high-quality LED signage system," said Eric Stevenson, GE's Global Product Manager - Signage. "The energy-savings differential is significant but it's often the maintenance savings that seals the deal. Our GE Tetra(R) LED system with a 50,000-hour rated life eclipses the life of incumbent fluorescent systems by more than three years. Our LED system virtually eliminates the problem of burned out signs, which is common for both neon and fluorescent systems."
According to Stevenson, high-rise backlit signage is challenging to maintain because the signs are frequently mounted many stories above ground level, requiring large cranes or helicopters to conduct maintenance or repairs. "It's work that can cost thousands of dollars a day for rental equipment and services," noted Stevenson.
Seeking out opportunities to reduce energy consumption is just one way AT&T is working to tackle environmental issues. AT&T recently announced plans to invest up to $565 million as part of a long-term strategy to deploy more than 15,000 alternative-fuel vehicles over the next 10 years. AT&T also has begun to use alternative energy sources such as wind and solar power. AT&T helps customers further manage their own environmental impact through intelligent use of AT&T products and services, such as teleconferencing, video conferencing and other broadband applications.
For more information about AT&T's sustainability efforts, please visit www.att.com/sustainability.
*AT&T products and services are provided or offered by subsidiaries and affiliates of AT&T Inc. under the AT&T brand and not by AT&T Inc.
About AT&T
AT&T Inc. (NYSE: T) is a premier communications holding company. Its subsidiaries and affiliates, AT&T operating companies, are the providers of AT&T services in the United States and around the world. Among their offerings are the world's most advanced IP-based business communications services, the nation's fastest 3G network and the best wireless coverage worldwide, and the nation's leading high speed Internet access and voice services. In domestic markets, AT&T is known for the directory publishing and advertising sales leadership of its Yellow Pages and YELLOWPAGES.COM organizations, and the AT&T brand is licensed to innovators in such fields as communications equipment. As part of their three-screen integration strategy, AT&T operating companies are expanding their TV entertainment offerings. In 2009, AT&T again ranked No. 1 in the telecommunications industry on FORTUNE(R) magazine's list of the World's Most Admired Companies. Additional information about AT&T Inc. and the products and services provided by AT&T subsidiaries and affiliates is available at http://www.att.com.
(C) 2009 AT&T Intellectual Property. All rights reserved. AT&T, the AT&T logo and all other marks contained herein are trademarks of AT&T Intellectual Property and/or AT&T affiliated companies. All other marks contained herein are the property of their respective owners.
Cautionary Language Concerning Forward-Looking Statements
Information set forth in this news release contains financial estimates and other forward-looking statements that are subject to risks and uncertainties, and actual results may differ materially. A discussion of factors that may affect future results is contained in AT&T's filings with the Securities and Exchange Commission. AT&T disclaims any obligation to update or revise statements contained in this news release based on new information or otherwise.
About Lumination, LLC
Lumination, LLC, a subsidiary of General Electric Company, drives innovation, energy efficiency and cost savings for customers that use LED products, systems and solutions. Fitted with robust, low-voltage, long-life LED light engines, Lumination solutions deliver world-class, GE-grade performance. For more information, please visit www.lumination.com
NOTE TO EDITORS: For high resolution photos, visit www.geconsumerproducts.com/pressroom/press_releases/lighting/commercial_lighting/att_collaborates.htm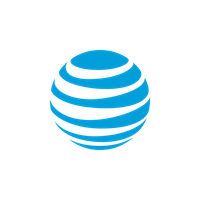 AT&T Inc.