Published 07-09-09
Submitted by Pearson Foundation
Phoenix, AZ. - July 8, 2009 - As the Obama administration continues to champion the critical importance of 21st century learning skills for America's students, the Pearson Foundation today announced a $1 million grant-its second such donation in as many years-to provide high school teachers and administrators at NAF career-themed public school Academies with innovative professional development and support.
Announced by NAF President JD Hoye and Pearson Foundation President Mark Nieker at the National Academy Foundation's 2009 Institute for Staff Development in Phoenix, today's donation continues the Pearson Foundation's commitment to NAF's career academy model and extends its funding to help train more than 1,000 NAF high school teachers via regional in-person sessions and enhanced sustained online training.
Launched with a grant from the Pearson Foundation in 2008, the initiative provides funds for extended training to help NAF teachers collaborate on the development, extension, and implementation of the curriculum programs the Pearson Foundation has been co-developing with NAF since 2006. The NAF curriculum, funded in part by corporate sponsors including American Express, AT&T, Citi, Marriott, New York Life, and the Pearson Foundation, enables teachers to share an innovative project-based approach to learning-one in which what students learn, and the way they learn, is closely aligned with the world of work. The new funds will encourage teachers to implement new and creative curriculum programs for students in specific career areas such as hospitality and tourism, information technology, finance, and engineering.
In addition, NAF and the Pearson Foundation will provide new support for NAF teachers eager to implement the academy development, internship, and advisory board components that distinguish the NAF career academy model. The program's dynamic learning community launched for NAF teachers in 2008--"The NAF Collaboration Network"-will also include this heightened focus to prepare students for college and the workplace.
"With this grant, NAF will be able to continue to extend the expertise of its most important asset: the teachers who each day help to shape the lives of more than 50,000 young people across the United States," said Nieker. "Since beginning our partnership with NAF years ago, we've seen first-hand what recent studies have confirmed. Developing a great model that supports kids and then replicating the model through deliberate, scaled training of teachers and administrators, is one of the most effective ways to ensure equal access to a great education for all children."
Nieker noted that in June 2008, the nonprofit education and social policy research organization MDRC released an eight-year longitudinal study demonstrating that graduates from career academies such as NAF's have average and sustained earning increases of up to 17% over their non-academy peers. This finding was especially strong among black males, a particularly encouraging development for this segment of the labor market which has usually lagged behind. Career Academy participants are also more likely to be living independently with children and a spouse or a partner. The Coalition for Evidence-Based Policy, an independent, nonpartisan organization, recently identified Career Academies as meeting a "top tier" evidence standard of effectiveness, based on MDRC's long-term evaluation of the program model. The Career Academies model joins only three other interventions that the Coalition has identified that meet the "top tier" criteria.
"NAF's career academy model is a proven, scalable, model for improving outcomes for today's high school students," said Hoye. "Specifically because of the efforts of great, innovative partners like the Pearson Foundation, there are few organizations better positioned to deliver the results we all want for students in school districts across America."
NAF career academies expose high school students to career opportunities through career-focused curriculum and paid internships with real-world career experiences related to a career area, and are supported by local advisory boards made up of community and business leaders. Students are responsible for taking control of their own portfolio of work, managing authentic theme-based projects, using the same skills that are required in the nation's corporate offices.

About the National Academy Foundation
The National Academy Foundation (NAF) is an acclaimed national network of high school career academies "" or schools within schools "" predominately based in urban districts- with rigorous, career-themed curricula created with current industry and educational expertise. Each year, NAF serves more than 50,000 students in over 500 Academies in 41 states and the District of Columbia through the Academy of Finance, the Academy of Engineering, the Academy of Hospitality & Tourism, and the Academy of Information Technology. NAF was founded by Sanford I. Weill, Chairman Emeritus of Citigroup Inc., as a partnership between business leaders and educators. Employees of more than 2,500 businesses support NAF students by securing paid internships, volunteering in classrooms, acting as mentors, and serving on local Advisory Boards. NAF's record of success with 90% graduation rates and more than 80% of these graduates going on to college, has garnered the support of corporations, public policy makers, and foundations, including the Bill & Melinda Gates Foundation. For more information visit www.naf.org

About the Pearson Foundation
The Pearson Foundation extends Pearson's (NYSE: PSO) commitment to education by partnering with leading nonprofit, civic, and business organizations to provide financial, organizational, and publishing assistance across the globe. The Foundation aims to make a difference by sponsoring innovative educational programs and extending its educational expertise to help in classrooms and in local communities. More information on the Pearson Foundation can be found at www.pearsonfoundation.org.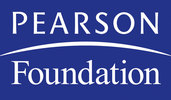 Pearson Foundation
Pearson Foundation
Pearson (NYSE: PSO) is the global leader in educational publishing, assessment, information and services, helping people of all ages to learn at their own pace, in their own way. For students preK-12, Pearson provides effective and innovative curriculum products in all available media, educational assessment and measurement for students and teachers, student information systems, and teacher professional development and certification programs. Our respected brands include Scott Foresman, Prentice Hall, SuccessMaker, Waterford, AGS, PowerSchool, Chancery SMS, SASI, Pearson Inform, Teachervision.com and many others. Our comprehensive offerings help inform targeted instruction and intervention so that success is within reach of every student. Pearson's other primary businesses include the Financial Times Group and the Penguin Group.
More from Pearson Foundation