Published 07-08-09
Submitted by BSR
SAN FRANCISCO, CA - July 8, 2009 - Arriving in a world that looks very different than it did just one year ago, the BSR Report 2008 provides a road map for sustainable business to navigate a trio of crises: the sharp global recession, increasing evidence of natural resource constraints, and the loss of trust in the private sector.
"These are remarkable times-for the global economy, for business, and for the world," said BSR President and CEO Aron Cramer. "The way forward looks different since the economic crisis hit: Business as usual is no longer possible. I hope our Report helps our member companies, and other businesses, chart a path that puts the economy back on a more stable and sustainable path."
In "Meeting the Challenge of a Reset World," BSR reports on its own activities and impacts in 2008, examines the impact of the consequential events of the year, and presents its vision for a sustainability road map for 2009 and beyond:
1. Develop business strategies based on long-term trends.
2. Innovate for sustainability and value.
3. Think big-develop systemic answers.
4. Refocus on partnerships with governments.
5. Rebuild trust.
"Following this road map will enable global businesses to navigate a changing world effectively, maintain competitive advantage, and create lasting solutions to global challenges," said Cramer.
BSR also details its activities, accomplishments, and challenges for 2008 in the following sections:
Our Impact profiles BSR's leadership through its network of 250 member companies, consulting projects, research and innovation, cross-sector collaboration, and the annual BSR Conference.

Our Footprint describes BSR's organizational impacts, with an emphasis on human resources and the environment.

Our Challenges assesses BSR's most important challenges as an organization.
"We hope that our experiences and insights in working with our member companies reinforce the importance of building a just and sustainable world," said Cramer. "Never during BSR's 17-year history has the need been so great."
To download a copy of the BSR Report 2008, visit www.bsr.org/report.
About BSR
A leader in corporate responsibility since 1992, BSR works with its global network of more than 250 member companies to develop sustainable business strategies and solutions through consulting, research, and cross-sector collaboration. With six offices in Asia, Europe, and North America, BSR uses its expertise in the environment, human rights, economic development, and governance and accountability to guide global companies toward creating a just and sustainable world. Visit www.bsr.org for more information.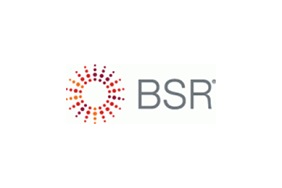 BSR
BSR
Since 1992, Business for Social Responsibility (BSR) has been providing socially responsible business solutions to many of the world's leading corporations. Headquartered in San Francisco, with offices in Europe and China, BSR is a nonprofit business association that serves its 250 member companies and other Global 1000 enterprises. Through advisory services, convenings and research, BSR works with corporations and concerned stakeholders of all types to create a more just and sustainable global economy. For more information, visit www.bsr.org.
More from BSR