Published 06-16-09
Submitted by CA Technologies
ISLANDIA, N.Y., June 16 /PRNewswire/ -- Two-time U.S. Open Golf Champion Retief Goosen joined CA, Inc. at the company's headquarters in Islandia, N.Y. to present a $2,500 contribution to the Education and Assistance Corporation (EAC).
(Photo: http://www.newscom.com/cgi-bin/prnh/20090616/NY32867)
Goosen accompanied CA's Anne Marie Agnelli, vice president, communications and community affairs, to present the $2,500 donation to 15 EAC middle and high school aged children and EAC's president and CEO, Lance W. Elder. The children and CA employees had the opportunity to meet Goosen and take photographs with him before he headed off to the U.S. Open 2009 that is being held this week at the famous Black Course at Bethpage State Park.
Established in 1969, EAC is one of the largest organizations on Long Island that addresses human needs with programs that protect children, promote healthy families and communities, help seniors and empower individuals to take control of their lives. Since 2002, CA has supported EAC programs and services by providing more than $110,000 in contributions. In April, EAC recognized CA as a "Corporate Champion" at their annual luncheon for all the support CA has provided, including over $47,000 in funding to create the 'CA Together Tech Room for Kids' which provides supervised visitation programs in Nassau and Suffolk counties with new child-friendly computer kiosks. CA is also involved in EAC's Chance to Advance program where employees serve as one-on-one mentors and also take EAC children on group field trips such as ice skating at The Rinx, BOOMERS, Splish Splash water park, the Statue of Liberty and the Long Island Children's Museum.
For more than 30 years, CA has supported nonprofit organizations that strengthen, enrich and improve communities around the world. CA Together, CA's global community relations program, is driven by a core philanthropic focus on improving educational opportunities for underserved children and young people. CA also supports a limited number of organizations and programs in the areas of health and human services, arts and culture, and the environment. Through strategic partnerships with a limited number of nonprofit organizations, CA provides significant resources to achieve long-term and meaningful results.
"CA is pleased to continue our support of EAC by providing this contribution," said Agnelli. "It is exciting to have CA-sponsored golfer Retief Goosen join us in supporting one of CA's most valued community partners. With CA's headquarters based in Long Island, it's important to give back to the communities and organizations that are considered our neighbors."
"This is really a remarkable event for EAC," said Lance W. Elder, president and CEO, EAC. "Not only is CA continuing their generosity to EAC through this contribution, but they are also including our children in an opportunity they might not otherwise get to experience. We are truly proud of our relationship with CA and we wish Retief the best of luck at the U.S. Open."
(Logo: http://www.newscom.com/cgi-bin/prnh/20090402/NYTH500LOGO)
About CA
CA, Inc. is the world's leading independent IT management software company. With CA's Enterprise IT Management (EITM) vision and expertise, organizations can more effectively govern, manage and secure IT to optimize business performance and sustain competitive advantage. For more information, visit www.ca.com.
About EAC
EAC is a leading social service, not-for-profit agency that administers 70 programs on Long Island and in the five boroughs. EAC helps more than 58,000 people each year with programs that provide educational, vocational and counseling services, mediation, and rehabilitation for non-violent offenders and support to children, families and senior citizens. For more information about EAC please call (516) 539-0150 or visit www.eacinc.org.
Copyright (C) 2009 CA. All Rights Reserved. One CA Plaza, Islandia, N.Y. 11749. All trademarks, trade names, service marks and logos referenced herein belong to their respective companies.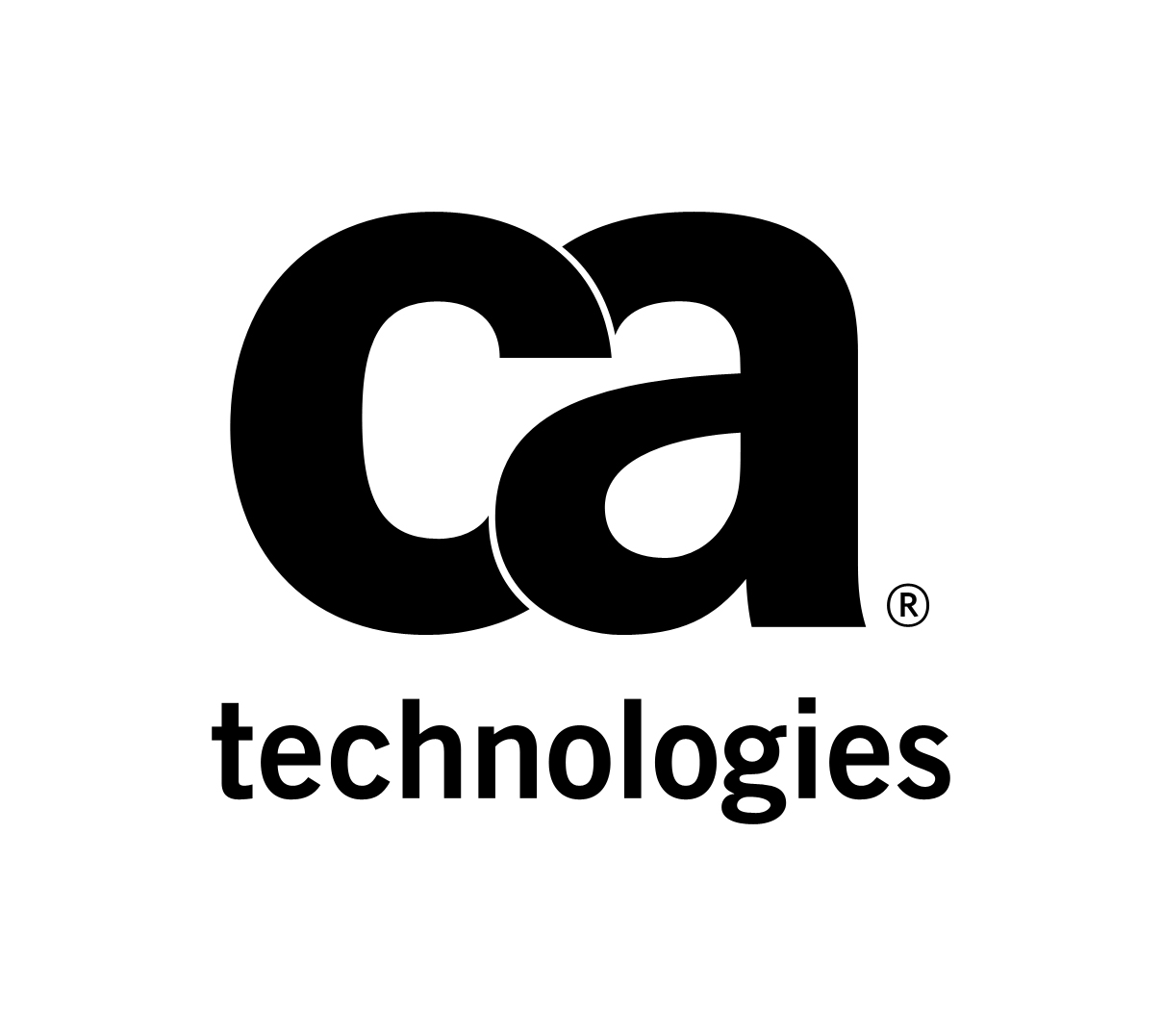 CA Technologies
CA Technologies
CA Technologies (NASDAQ: CA) provides IT management solutions that help customers manage and secure complex IT environments to support agile business services. Organizations leverage CA Technologies software and SaaS solutions to accelerate innovation, transform infrastructure and secure data and identities, from the data center to the cloud. Learn more about CA Technologies at ca.com.
About CA Together: CA Technologies is a global corporation with a local commitment. The company works to improve the quality of life in communities where its employees live and work worldwide and is fully committed to advancing social, environmental and economic sustainability. CA Together, the company's Corporate Social Responsibility program, is driven by the core philanthropic focus of improving the lives of underserved children and communities around the world. CA Technologies does this by supporting organizations, programs and initiatives that enrich the lives and well-being of others with a primary focus on Science, Technology, Engineering and Math (STEM) education. CA Together activities encompass employee volunteerism and matching gifts; in-kind donations of CA Technologies products and services; and wide-ranging partnerships and philanthropic support to community organizations worldwide.
More from CA Technologies