Published 06-10-09
Submitted by Rockwell Automation
MILWAUKEE, WI - June 10, 2009 -- Rockwell Automation (NYSE: ROK) today announced its 2008 Corporate Responsibility Update is now available in print and online. The report reviews how Rockwell Automation customers use sustainable production practices to manage volatile energy costs, scarce raw materials, costly worker's compensation, lost worker productivity and product liability costs. Additionally the report provides metrics on Rockwell Automation's own performance, which included reducing the company's manufacturing carbon footprint and achieving a third consecutive year of exemplary safety efforts.
"Rising prices and shortages of resources, whether of talent, dollars, energy, or materials, have rewritten the economics of manufacturing," said Rockwell Automation Chairman and CEO Keith Nosbusch. "The economic downturn has created a new sense of urgency for companies to build trust, operate transparently and reduce risk. Corporate responsibility, with its emphasis on sustainability, is no longer just the right thing to do; it's a business imperative."
Rockwell Automation helps customers identify opportunities to save money and better protect workers, equipment and the environment. The company offers services and solutions that range from simple efficiency improvements to market leading control technologies, as well as tools that put a monetary value on sustainable actions and show how they support business goals.
"While regulatory compliance may have been the motivator in the past, today's resource shortages and rising costs require cleaner, safer and more energy efficient manufacturing," said Nosbusch. "Our Corporate Responsibility Update reinforces how, through our products and services, we help customers meet their sustainability objectives, and demonstrates that we operate by the values of responsibility and sustainability as well."
Company's Environmental and Workplace Safety Performance Continues Positive Trend
Rockwell Automation concentrates its energy conservation programs on reducing electricity usage since electricity is the majority of the company's energy consumption and is 90 percent of its carbon footprint. In 2008, when normalized to sales, the company reduced electricity usage in its 56 manufacturing locations by 9 percent from 2007. Energy-saving efforts in 2008 included:
A new reflective coating on a large portion of the company's Tecate, Mexico plant's roof reduced the roof temperature nearly 10 degrees and as a result, the amount of heat transferred to the building. Inside, the comfort level was increased while on average the plant uses approximately 12 percent less electricity per month.

A number of energy-efficient features in the company's new Monterrey, Mexico plant including a white roof, maximized daylighting, skylights and high tint windows.
Also in 2008, the company joined the US EPA Climate Leaders program. Membership requires Rockwell Automation to expand and redefine its global greenhouse gas reduction efforts both in terms of the number of facilities monitored and the scope of emissions measured. The company then plans to develop new baseline measures to track energy use and greenhouse gas emissions.

"Rockwell Automation believes sustainable production practices go beyond environmental issues to include employee and workplace safety," said Majo Thurman, director, Environmental and Safety. "These are stressful times and technology and processes are more complex. But with a safe and healthy workforce, productivity increases. When we take better care of our own people, we take better care of our customers."

Rockwell Automation continued to outperform industry peers in our efforts to protect our employees in 2008. The company saw a significant drop in the number of work-related injuries or illnesses in facilities around the world and for the third consecutive year we met all three worldwide safety goals:
Recordable case rate: 0.86 per 100 employees compared to 1.07 year prior

Lost work day case rate: 0.17 per 100 employees compared to .25 year prior

Lost work day rate: 2.7 per 100 employees compared to 4.7 year prior
Rockwell Automation's Corporate Responsibility Update is available online at http://www.rockwellautomation.com/about_us/responsibility.html. To order printed copies, please e-mail klester@ra.rockwell.com. For more information about cleaner, safer and more energy-efficient manufacturing, visit www.rockwellautomation.com/solutions/sustainability.

Other sustainability-related resources from Rockwell Automation include a recently released white paper that explores how Rockwell Automation and its customers The Boeing Company, Coca-Cola and General Mills use sustainable production practices to help manage today's economic challenges. For a copy of this white paper, visit www.rockwellautomation.com/go/prsp/. Rockwell Automation also recently announced the results of a new survey of Americans on cleaner, safer and more energy-efficient production practices. For survey results, visit www.rockwellautomation.com/news/get/ManufacturingSurvey.pdf.

Rockwell Automation, Inc. (NYSE: ROK), the world's largest company dedicated to industrial automation and information, makes its customers more productive and the world more sustainable. Headquartered in Milwaukee, Wis., Rockwell Automation employs about 20,000 people serving customers in more than 80 countries.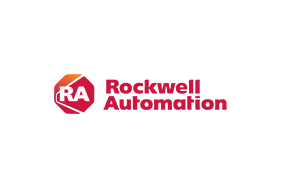 Rockwell Automation
Rockwell Automation
Rockwell Automation, Inc. (NYSE: ROK), is a global leader in industrial automation and digital transformation. We connect the imaginations of people with the potential of technology to expand what is humanly possible, making the world more productive and more sustainable. Headquartered in Milwaukee, Wisconsin, Rockwell Automation employs approximately 26,000 problem solvers dedicated to our customers in more than 100 countries. To learn more about how we are bringing the Connected Enterprise to life across industrial enterprises, visit www.rockwellautomation.com.
More from Rockwell Automation