Published 06-08-09
Submitted by CVS Health
WOONSOCKET, R.I., June 8 /PRNewswire/ -- CVS/pharmacy has kicked-off its annual in-store fundraising campaign to support the fight against amyotrophic lateral sclerosis (ALS). Since 2002, CVS/pharmacy has partnered with the ALS Therapy Alliance (ATA) to help advance ALS research. To date, CVS/pharmacy has raised more than $15 million in its stores -- a single $1 donation at a time -- to support the funding of new clinical trials with the aim of discovering a treatment or cure for this devastating disease. This year's campaign runs through June 27.
To view the Multimedia News Release, go to: http://www.prnewswire.com/mnr/CVS/38728/
To bring the campaign to a personal level and to communicate the randomness of the disease, the story of a young mother with ALS will be shared throughout the campaign. Dana Miller, a 45-year-old resident of Wayland, Mass. and a mother of four who is married to a childhood friend, was diagnosed with ALS just six months ago. She is serving as honorary co-chair of this year's campaign along with Jon Roberts, Executive Vice President of CVS Caremark.
For Miller, the disease seemed to come out of nowhere. "One minute, I was exercising as usual and the next minute, the weights I was holding were falling out of my hands. I really knew something was wrong when I was on the treadmill and couldn't get my foot to move forward."
"Unfortunately, my symptoms have progressed rapidly and I now have difficulty walking, moving my hands and arms, and speaking," Miller added. "I'm also unable to drive. The hardest part of all of this though, is the impact that ALS has had on my family."
By serving as co-chair of CVS/pharmacy's in-store fundraising campaign, Miller aims to turn a negative into a positive -- championing funding for ALS research. "Funding for ALS research is critical to finding a cure for this debilitating disease and I want to play a role in raising funds so that others diagnosed with this disease can benefit from medical advances," she said.
ALS is a disorder in which there is progressive degeneration of motor nerves in the brain and spinal cord leading to paralysis and death, typically within three to five years. There is no known cause or cure for ALS, which affects 25,000 Americans, with 5,000 new cases diagnosed each year.
Added campaign co-chair Roberts, "What Dana is doing by sharing her story publicly is admirable and brave. By putting a face on this debilitating disease, Dana hopes to motivate CVS/pharmacy customers to play a role in making a difference in the quest to cure ALS. Our customers have come through for us consistently over the years, and we're confident that they'll do so again this year -- especially knowing that 100 percent of funds raised through the campaign will go directly to the ALS Therapy Alliance to fund their groundbreaking research."
Dr. Robert H. Brown, Jr., who is Executive Director of ALS Therapy Alliance, said, "More has happened with research in the last six months than in the previous few years, and continued research is critical to finding a cure for ALS. We're on the cusp of a major advancement in understanding the disease and finding new treatments. Funding provided through the CVS/pharmacy campaign is pivotal to making further progress possible. We're extremely grateful for the support that CVS/pharmacy and its customers have provided over the years and look forward to another successful year."
About ALS Therapy Alliance (ATA)
ATA was founded in 2000 to provide a vehicle for a diverse group of scientists and clinicians to coordinate research related to ALS. The scientists involved in the ATA are affiliated with some of the best universities and medical centers, including, among others, Massachusetts General Hospital, Harvard Medical School, Massachusetts Institute of Technology, Harvard College, Brigham and Women's Hospital, Beth Israel Deaconess Hospital, Boston University and the University of Massachusetts. ATA's board is comprised of outstanding clinicians, scientists and business associates including two Nobel Prize Laureates, H. Robert Horwitz, Ph.D. and Craig C. Mello, Ph.D., who are committed to the organization's mission. CVS Caremark is the largest corporate donor to the ALS Therapy Alliance.
About CVS/pharmacy
CVS/pharmacy, the retail division of CVS Caremark Corporation (NYSE: CVS), is America's largest retail pharmacy. The Company operates more than 6,900 CVS/pharmacy and Longs Drugs stores. CVS/pharmacy is committed to providing expert care and innovative solutions in pharmacy and health care that are effective and easy for our customers, both in its stores and online at CVS.com. General information about CVS/pharmacy and CVS Caremark is available at www.CVScaremark.com.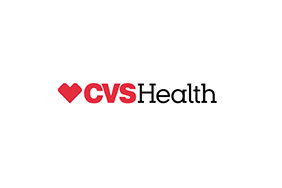 CVS Health
CVS Health
CVS Health (NYSE: CVS), is a pharmacy innovation company helping people on their path to better health. Through our 7,800 retail pharmacies, more than 900 walk-in medical clinics, a leading pharmacy benefits manager with nearly 65 million plan members, and expanding specialty pharmacy services, we enable people, businesses and communities to manage health in more affordable, effective ways. This unique integrated model increases access to quality care, delivers better health outcomes and lowers overall health care costs. Find more information about how CVS Health is shaping the future of health at www.cvshealth.com.
More from CVS Health