Published 05-28-09
Submitted by Pearson Foundation
CHICAGO, IL. - May 28, 2009 - Pearson and Jumpstart were honored today with the Cause Marketing Forum's Halo Award, the industry standard for companies and causes that do well by doing good. The two founding partners of Jumpstart's Read for the Record Campaign were recognized for their work in the 2008 campaign, receiving the gold medal for "Best Cause Marketing Event" at the seventh annual Cause Marketing Forum conference in Chicago.
Jumpstart's Read for the Record is a national campaign to encourage hundreds of thousands of children and adults to read the same book on the same day. The third annual campaign, held on October 2, 2008, was the largest to date, engaging nearly 700,000 participants across the U.S. while at the same time raising awareness about the importance of early education, and supporting Jumpstart's mission to connect young adults in one-to-one relationships with preschool students.
Working with teachers, district superintendents, government officials, businesses, and educational organizations, Jumpstart and Pearson together organized reading events ranging from small, intimate settings to large community celebrations that included current United States Secretary of Education Arne Duncan and celebrities like LL Cool J and Mary Louise-Parker. Over 1,500 Pearson people, working through the Pearson Foundation, took part in these events. The partners also encouraged nonprofits and corporations to enlist their own employees in local events.
As has been the case since Jumpstart's Read for the Record Campaign began in 2006, Pearson's support for the 2008 campaign included underwriting the publication of the limited edition campaign book and the donation of this edition to hundreds of school districts across the country. In addition, the book-the Penguin Young Readers classic Corduroy by Don Freeman-was sold by the Campaign's retail partners and made available online at www.readfortherecord.org. All proceeds from campaign book sales went directly towards Jumpstart's work with at-risk children in low-income communities.

"The success of Jumpstart's Read for the Record could not have happened without the continued support of Pearson. With their help, more than 218,000 books were donated to children in low-income communities last year, and nearly $2 million was raised to support our yearlong programming," said James Cleveland, Jumpstart President. "During this economic climate, it is important to have the commitment of a corporation as devoted to an organization's mission as Pearson is to Jumpstart and Jumpstart's Read for the Record."
"We at Pearson believe strongly in the importance of literacy and community service. Jumpstart's commitment to bringing college students into the lives of young learners connects the college campus and the pre-school classroom in a way that is in perfect harmony with our business and our values," said Mark Nieker, Pearson Foundation President. "Across Pearson, Read For The Record has become one of our most important annual events, and we are honored to be recognized by the Cause Marketing Forum."
"The Cause Marketing Halo Awards demonstrate the good that can be done when businesses and nonprofits team up," said David Hessekiel, president of Cause Marketing Forum, Inc., the program's organizer. "It's a competition in which we all win."

About Jumpstart
Jumpstart is a national early education organization that works toward the day every child in America enters school prepared to succeed. By pairing nearly 4,000 trained adult mentors with underserved preschoolers for a full school year, Jumpstart helps children develop the language, literacy, and social skills they'll need to thrive in kindergarten and beyond. Working alongside parents and families, Jumpstart is currently serving nearly 15,000 children across 20 states, in partnership with more than 300 early learning centers and 74 universities and colleges throughout the country. Jumpstart's national sponsors include American Eagle Outfitters, AmeriCorps, Pearson, Sodexo, and Starbucks. Jumpstart is the five-time recipient of the Fast Company/Monitor Social Capitalist Award (2004""2008) and has received a four-star rating from Charity Navigator. For more information, visit the Jumpstart website at www.jstart.org.

About the Pearson Foundation
Pearson, the international education and information company, is Jumpstart's Read for the Record's Sponsor and Founding Partner. The Pearson Foundation extends Pearson's commitment to education by partnering with leading nonprofit, civic, and business organizations to provide financial, organizational, and publishing assistance across the globe. The Foundation aims to make a difference by sponsoring innovative educational programs and extending its educational expertise to help in classrooms and in local communities. For more information, visit www.pearsonfoundation.org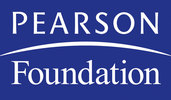 Pearson Foundation
Pearson Foundation
Pearson (NYSE: PSO) is the global leader in educational publishing, assessment, information and services, helping people of all ages to learn at their own pace, in their own way. For students preK-12, Pearson provides effective and innovative curriculum products in all available media, educational assessment and measurement for students and teachers, student information systems, and teacher professional development and certification programs. Our respected brands include Scott Foresman, Prentice Hall, SuccessMaker, Waterford, AGS, PowerSchool, Chancery SMS, SASI, Pearson Inform, Teachervision.com and many others. Our comprehensive offerings help inform targeted instruction and intervention so that success is within reach of every student. Pearson's other primary businesses include the Financial Times Group and the Penguin Group.
More from Pearson Foundation