Published 05-27-09
Submitted by Rockwell Automation
MILWAUKEE, May 27, 2009 - Rockwell Automation issued a new white paper today that shows how information solutions can help achieve manufacturers' energy and sustainability goals. The paper, Manufacturing Executions Systems for Sustainability: Extending the Scope of MES to Achieve Energy Efficiency and Sustainability Goals, is being presented at the IEEE Conference on Industrial Electronics and Applications in Xi'an, China.
"Information solutions often focus on achieving production management benefits," said Jeffrey Soplop, project manager for Rockwell Automation and one of the paper's authors. "However, as this paper illustrates, these solutions can be used to implement sustainable production to reduce energy and raw material use; drive emissions monitoring and environmental reporting; and improve worker and product safety."
The paper emphasizes that the business case for sustainability begins with a holistic approach to manufacturing, incorporating the principles of environmental stewardship, corporate responsibility and economic prosperity - tenets of a fundamental sustainability concept known as the triple bottom line. From this perspective, the traditional manufacturing requirements for information solutions lead directly to sustainability improvements.
"The traditional goal of increasing productivity directly supports three sustainability goals: consuming less energy and raw materials, enforcing regulatory compliance through emissions monitoring and environmental reporting, and reducing operating costs by eliminating waste," said Soplop. "The bottom line: sustainable production positions manufacturers for high performance by helping them to cut costs, generate revenue, and mitigate brand and regulatory risks both now and in the future."
To validate the overlap between traditional and sustainability goals, the paper also reviews several Rockwell Automation customer success stories and case studies. Many companies already utilize information solutions in their existing operations. This demonstrates that many sustainability goals are achievable simply by changing perspectives or metrics, rather than by implementing entirely new systems and solutions.
Soplop and co-authors Jenifer Wright, Khris Kammer and Rafael Rivera point out in the paper: "for manufacturers pursuing sustainability initiatives, MES is an ideal tool for changing production processes to meet the demands of the competitive global landscape."
Rockwell Automation, Inc. (NYSE: ROK), the world's largest company dedicated to industrial automation and information, makes its customers more productive and the world more sustainable. Headquartered in Milwaukee, Wis., Rockwell Automation employs about 20,000 people serving customers in more than 80 countries.
For more information on this white paper, please visit www.rockwellautomation.com/go/prmes/.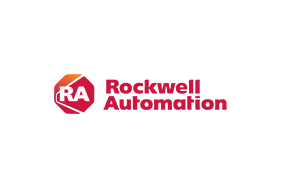 Rockwell Automation
Rockwell Automation
Rockwell Automation, Inc. (NYSE: ROK), is a global leader in industrial automation and digital transformation. We connect the imaginations of people with the potential of technology to expand what is humanly possible, making the world more productive and more sustainable. Headquartered in Milwaukee, Wisconsin, Rockwell Automation employs approximately 26,000 problem solvers dedicated to our customers in more than 100 countries. To learn more about how we are bringing the Connected Enterprise to life across industrial enterprises, visit www.rockwellautomation.com.
More from Rockwell Automation