Published 05-15-00
Submitted by Aflac Incorporated
Children being treated for cancer will enjoy a night at the ballpark Tuesday with the Atlanta Braves as part of AFLAC Cancer Center Night at Turner Field.
More than 120 patients, family members and medical staff from the AFLAC Cancer Center at Children's Healthcare of Atlanta will enjoy a pre-game party and the Atlanta Braves vs. the San Francisco Giants baseball game, courtesy of AFLAC.
"Positive attitudes are important to our young patients and to their families," says Dr. Stephen Lauer, medical director of the AFLAC Cancer Center. "This night at Turner Field will be very fun, very the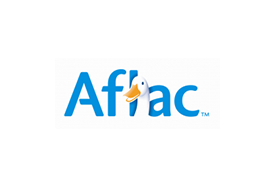 Aflac Incorporated
Aflac Incorporated
Aflac is a Fortune 500 company, providing financial protection to more than 50 million people worldwide. When a policyholder or insured gets sick or hurt, Aflac pays cash benefits fairly, promptly and directly to the insured. For more than six decades, Aflac voluntary insurance policies have given policyholders the opportunity to focus on recovery, not financial stress.
More from Aflac Incorporated