Published 10-08-08
Submitted by AT&T Inc.
DALLAS, Oct. 8 /PRNewswire-FirstCall/ -- AT&T Inc. (NYSE: T) today announced the release of its 2007/2008 Citizenship and Sustainability Report, "Connecting for a Sustainable Future." The report highlights the deliberate steps AT&T has taken to better align citizenship and sustainability initiatives with its business and long-term growth strategies. The report also features three areas in which AT&T is intensifying its focus: reducing the environmental impact of its operations, helping customers find ways to reduce their impact through the use of Information and Communication Technology (ICT) products and services and applying innovation and technology to help address society's needs.
"AT&T takes our commitment to the community very seriously," said Randall Stephenson, chairman and chief executive officer of AT&T. "This includes our sustainability initiatives, which take into account the impact our company has on the environment. It's one of the many ways we continuously strive to be a solid corporate citizen."
AT&T has worked hard to be a good corporate citizen in the communities it serves for more than 125 years. AT&T is committed to strengthening its approach to citizenship and sustainability internally and to increased transparency in communicating its performance externally.
"Since our last report, we've taken concrete steps to further define and establish measurements for our performance," said Charlene Lake, vice president of Public Affairs, Corporate Citizenship and Sustainability.
Some of the significant steps AT&T has taken to better integrate citizenship and sustainability initiatives with its business, culture and long-term growth strategies include:
The AT&T Board of Directors expanded the responsibility of its Public Policy Committee to include oversight in this area.
AT&T appointed a senior executive to coordinate its citizenship and sustainability program.
AT&T put in place a Citizenship and Sustainability Steering Committee that is made up of officers from across the company.
AT&T worked with a nonprofit group, Business for Social Responsibility, to further drive citizenship and sustainability programs into the business operations of the company.
"We've been impressed by AT&T's desire to focus on top strategic priorities and to innovate in the use of information and communications technologies to address climate change," said Eric Olson, vice president of Advisory Services for Business for Social Responsibility. "Sustainability requires leadership, and companies such as AT&T, which has a history of driving transformation in its own industry, are well placed to provide it."

Other highlights from the report include:
Examining alternative energy sources: In 2008, AT&T introduced a new fleet of alternative-fuel vehicles. The company is also covering much of the roof of its San Ramon, Calif., campus with a 1 megawatt solar panel system. In addition, 10 percent of the electricity purchased for all facilities in Austin, Texas, is coming from wind power. A new energy policy balances the company's need for affordable energy with the pursuit of alternative and renewable forms of energy that have less impact on the environment.
Offering customers sustainable products and services: AT&T and Cisco Systems Inc. launched the AT&T Telepresence Solution, a new video conferencing service that combines rich audio with High Definition video to create a unique "in person" experience, helping customers reduce travel. The company provides its AT&T U-verse(SM) TV customers with set-top boxes that meet energy-efficiency criteria set by ENERGY STAR, making it the first video service provider to do so.
Applying innovation to make a sustainable difference in society: AT&T Labs -- the company's research and development arm -- is fostering a work environment and culture that encourages its more than 1,100 scientists and engineers to actively follow their passions and apply technological advancements to address social and environmental challenges. AT&T innovations are helping tackle a variety of global issues, such as climate change through work on species migration and energy efficiency.
AT&T is in the initial stages of establishing data-gathering systems and key performance measures for its citizenship and sustainability efforts, and the company is committed to providing increased transparency in communicating its progress. AT&T plans to produce an annual citizenship and sustainability report with updates on its performance, including specific goals and measures.

"The efforts detailed in this report reflect the new AT&T," said Lake. "We're making progress every day, but we know we have much more to do. That's why we view this as a journey and an opportunity to continuously strengthen our approach, our initiatives and our reporting."

Download the full version of "Connecting for a Sustainable Future" online at http://www.att.com/csr. An executive summary is also available online.

About AT&T
AT&T Inc. (NYSE: T) is a premier communications holding company. Its subsidiaries and affiliates, AT&T operating companies, are the providers of AT&T services in the United States and around the world. Among their offerings are the world's most advanced IP-based business communications services and the nation's leading wireless, high speed Internet access and voice services. In domestic markets, AT&T is known for the directory publishing and advertising sales leadership of its Yellow Pages and YELLOWPAGES.COM organizations, and the AT&T brand is licensed to innovators in such fields as communications equipment. As part of its three-screen integration strategy, AT&T is expanding its TV entertainment offerings. In 2008, AT&T again ranked No. 1 on Fortune magazine's World's Most Admired Telecommunications Company list and No. 1 on America's Most Admired Telecommunications Company list. Additional information about AT&T Inc. and the products and services provided by AT&T subsidiaries and affiliates is available at http://www.att.com.

(C) 2008 AT&T Intellectual Property. All rights reserved. AT&T, the AT&T logo and all other marks contained herein are trademarks of AT&T Intellectual Property and/or AT&T affiliated companies.

Note: This AT&T news release and other announcements are available as part of an RSS feed at http://www.att.com/rss. For more information, please review this announcement in the AT&T newsroom at http://www.att.com/newsroom.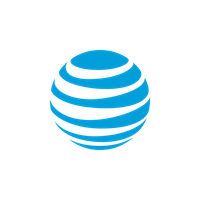 AT&T Inc.