Published 05-19-08
Submitted by AT&T Inc.
SAN ANTONIO, May 19 /PRNewswire-FirstCall/ -- AT&T Inc. (NYSE: T) today announced that the AT&T Foundation, the corporate philanthropy organization of AT&T, will provide up to $500,000 in matching funds to assist disaster relief in areas affected by the recent earthquake in Southwest China.
The AT&T Foundation will match contributions made by full-time employees and eligible retirees to disaster relief nonprofits assisting in China's earthquake response efforts, up to $500,000 in total matching funds. The AT&T Foundation's matching gift will be directed to the American National Red Cross International Response Fund.

"Our hearts go out to the people affected by this tragedy," said AT&T Chairman and CEO Randall Stephenson. "The AT&T Foundation is honored to extend our employees' generosity by matching their contributions to China's relief efforts."
The American National Red Cross International Response Fund provides immediate relief and long-term support through supplies, technical assistance and other support to help those in need. The money raised by AT&T employees and retirees will be used to support humanitarian aid and rebuilding assistance to residents of the affected areas.
Additionally, the international charity Telecoms Sans Frontieres, which the AT&T Foundation has supported since 2003, has dispatched emergency teams to Southwest China to help in the region's disaster recovery efforts.
About Philanthropy at AT&T
AT&T Inc. (NYSE: T) is committed to advancing education, strengthening communities and improving lives. Through its philanthropic initiatives and partnerships, AT&T supports projects that create learning opportunities; promote academic and economic achievement; and address community needs. In 2007, AT&T contributed more than $164 million through corporate-, employee- and AT&T Foundation-giving programs. AT&T and the AT&T Foundation, the corporate philanthropy organization of AT&T, combine more than $1.9 billion of historic charitable commitment to communities across the country.
About AT&T

AT&T Inc. (NYSE: T) is a premier communications holding company. Its subsidiaries and affiliates, AT&T operating companies, are the providers of AT&T services in the United States and around the world. Among their offerings are the world's most advanced IP-based business communications services and the nation's leading wireless, high speed Internet access and voice services. In domestic markets, AT&T is known for the directory publishing and advertising sales leadership of its Yellow Pages and YELLOWPAGES.COM organizations, and the AT&T brand is licensed to innovators in such fields as communications equipment. As part of its three-screen integration strategy, AT&T is expanding its TV entertainment offerings. In 2008, AT&T again ranked No. 1 on Fortune magazine's World's Most Admired Telecommunications Company list and No. 1 on America's Most Admired Telecommunications Company list. Additional information about AT&T Inc. and the products and services provided by AT&T subsidiaries and affiliates is available at www.att.com.
(C) 2008 AT&T Intellectual Property. All rights reserved. AT&T, the AT&T logo and all other marks contained herein are trademarks of AT&T Intellectual Property and/or AT&T affiliated companies.
Note: This AT&T news release and other announcements are available as part of an RSS feed at ww.att.com/rss For more information, please review this announcement in the AT&T newsroom at www.att.com/newsroom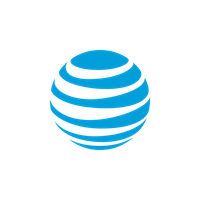 AT&T Inc.