Published 10-28-02
Submitted by AT&T Inc.
WASHINGTON, DC - AT&T (NYSE: T) and Lucent Technologies (NYSE: LU) will celebrate the 30th anniversary of the companies' graduate fellowship programs with a call to action for business, academic and government leaders today in Washington D.C., where they will address issues surrounding the recruitment and retention of women and minorities in the fields of science, math, engineering and technology.
Dr. John Brooks Slaughter, president and CEO, National Council for Minorities in Engineering, and Freeman Hrabowski, president, University of Maryland, Baltimore County, will give the keynote speeches. Lucent Supply Chain Networks President, Jose Mejia, and AT&T Network Services President, Frank Ianna, will talk about diversity in the workforce. The day will include panel discussions with participants from educational and minority organizations and a work session to develop solutions. "The percentage of women and minorities earning advanced degrees in science and engineering remains relatively low," said Mejia. "We are sending a call to action to all leaders of industry, government and academia. During the past 30 years, we've increased the numbers, but there is still work to be done."
The fellowship programs, the Cooperative Research Fellowship Program (CRFP) and the Graduate Research Program for Women (GRPW), are designed to help increase the number of women and minorities in the fields of science, math, engineering and technology. The programs are among the oldest of their kind, and since their inception there has been an increase in the percentage of minorities and women working in these fields. In more than 30 years, approximately 275 students have completed PhDs in the combined AT&T and Lucent programs. Approximately 50 of the program graduates began their career at either AT&T Labs or Lucent's Bell Labs, and about 90 program graduates currently work as professors, deans and administrators of top universities.
Each student selected for the program spends the summer prior to his or her senior year of college working with a top researcher who acts as a mentor throughout the student's academic career. Mentors work closely with students on their projects and monitor progress on their research. "The guidance the women and minority students receive from their mentors, as well as the financial support these programs offer, enable students who may otherwise not have had the opportunity to pursue graduate level technical degrees," said Ianna. "The creativity and innovations that diversity generates are imperative for any successful global company."
Fellowship students receive funds for tuition, books, fees, educational expenses for summer study, an allowance for living expenses while at school, and support to attend approved scientific conferences. These students' fields of study reflect the focus of AT&T and Lucent's R&D work and include electrical engineering, physics, chemistry, computer science, mathematics and others.
Bell Labs, as part of AT&T, started the program in the early 1970s when there were only a limited number of minority students graduating with PhDs in science and technology. The company began by identifying, encouraging, and supporting promising students to pursue studies in mathematics and engineering. As part of that effort, it launched the CRFP to recruit minority students for technical positions in Bell Labs in 1972. In 1974, AT&T launched the GRPW program to encourage women to pursue advanced degrees in science.
When AT&T spun off Lucent in 1996, the CRFP/GRPW programs continued at both companies. Originally funded by the R&D organizations - now AT&T Labs and Bell Labs - the programs today are funded by the foundations of AT&T and Lucent Technologies. AT&T Labs combined the elements of its CRFP/GRPW programs into the AT&T Labs Fellowship Program.
The AT&T Foundation, the philanthropic arm of AT&T, invests globally in projects that are at the intersection of community needs and AT&T's business interests. Emphasis is placed on programs that serve the needs of people in communities where AT&T has a significant business presence, initiatives that use technology in innovative ways, and programs in which AT&T employees are actively involved as contributors or volunteers. More than half of AT&T's contribution dollars, employee volunteer time, and community service activities are directed toward education. AT&T's interests in education include efforts to improve teaching and learning through the effective use of technology; to provide access to education and technology; and to foster lifelong learning. For further information about the AT&T Foundation please visit www.att.com/foundation.
AT&T (www.att.com ) is among the world's premier voice, video and data communications companies, serving consumers, businesses and government. Backed by the research and development capabilities of AT&T Labs, the company runs the largest, most sophisticated communications network and is the largest cable operator in the U.S. The company is a leading supplier of data, Internet and managed services for the public and private sectors, and offers outsourcing, consulting and networking-integration to large businesses and government. Serving nearly 60 million consumers, AT&T is a market leader in consumer communications services and operates AT&T WorldNet® Service, a leading Internet access service that has garnered several awards for outstanding performance and customer service.
The Lucent Technologies Foundation is the charitable arm of Lucent Technologies. Its primary philanthropic focus is to help young people around the world meet the challenges of our changing global society. In 2002, the Foundation directed its worldwide efforts toward education reform, youth development efforts, innovative work at the college and university level to support improvement of pre-college education and scholarship programs that enhance opportunities in science and engineering for under-represented minorities. In addition, the Foundation supported a diverse set of local projects in communities around the world where Lucent people live and work. For more information on the Lucent Technologies Foundation, visit its Web site at http://www.lucent.com/news/foundation/home.html .
Lucent Technologies, headquartered in Murray Hill, N.J., USA, designs and delivers networks for the world's largest communications service providers. Backed by Bell Labs research and development, Lucent relies on its strengths in mobility, optical, data and voice networking technologies as well as software and services to develop next-generation networks. The company's systems, services and software are designed to help customers quickly deploy and better manage their networks and create new, revenue-generating services that help businesses and consumers. For more information on Lucent Technologies, visit its Web site at .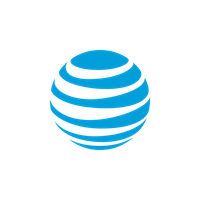 AT&T Inc.